Not looking for Telerik Developers? Find other types of developers:
View Profile
Freelance Telerik developer in Paris, France
Senior Full Stack Developer (.NET / Angular ) ​
Experience With Angular 2+ - PSM I (Professional Scrum Master I) - 14 years of experience -

Telerik

MVP from June 2012 to June 2013. - MCTS 70-515 - Bilingual English / French (7 years in the united states), Bilingual Spanish / French (4 years in Spain), Native Arabic (born and raised in Morocco). - Asp.net core, Angular 2, oauth(Skill level is in the order they are presented).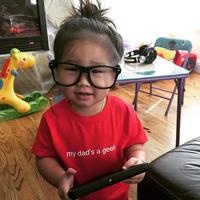 View Profile
Freelance Telerik developer in Garland, United States
Telerik Kendo UI & Angular Developer Expert, MSDN Author, MCPD, Coder, Hacker, App/Dev Principal Architect @ Pioneer Natural Resources, Blogger, Dad, 💚 TypeScript, MEAN Stack, .NET Core, URF.NET, URF.Core
Able to do scheduled sessions on same day of request, please schedule and we can coordinate from there. Didn't have a self introductory video for my profile, however here's one of my training videos on one of my expertise listed: frameworks. http://blog.longle.io http://twitter.com/lelong37 http://developer.telerik.com/community/developer-experts http://codeplex.com/site/users/view/lelong37 http://linkedin.com/in/lelong37 http://msdn.microsoft.com/en-us/magazine/ee532098.aspx?sdmr=LongLe http://github.com/lelong37 https://www.nuget.org/profiles/lelong37 https://www.nuget.org/packages?q=urf https://github.com/urfnet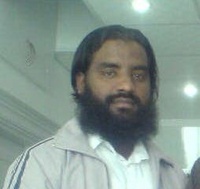 View Profile
Freelance Telerik developer in Lahore, Pakistan
Senior C# ASP.Net MVC AngularJS Developer | JQuery SQL Reports Guru
Over the past 13 years, I have designed, developed and managed a wide range of applications. I have provided complex solutions for top companies including The New York Times, Walmart, Beam, Live Help, Decisions, DigitalRep, Matrix Protection, Knowledge Shop. I am also highly demanding expert for reports, dashboards. Recently used skills: 1. C#, ASP .Net, ASP. Net MVC, ASP. Net Core, CSS, CSS3, HTML, HTML5, Twitter Bootstrap, WebAPI 2.0, Owin, DocX, ZenDesk, APIs, Json, twilio, SVN, TFS, GitHub, BitBucket, Trello. 2. AngularJS, Node.js, JavaScript, Jquery, TypeScript, KnockoutJS, FabricJS, ContentBuilderJS, VideoJS, PhantomJS, CasperJS, Bower, Grunt, Gulp, Jasmine, D3JS. 3. SQL Server, MongoDB, SQL Azure, AWS, Payment Gateways, Worker Roles, SQL, TSQL, MDX, SQL Cube, Stored Procedures, E...
View Profile
Freelance Telerik developer in Cairo, Egypt
Software Architect and Development Manager
Leverage technical expertise on software architecture and design to provide exceptional mission critical enterprise software solutions. Experience including leading teams, healthcare solutions and cloud computing. Known for creating and implementing large scale applications that scale up with industry requirements and lead the team to do so through organization process. Experienced on medical software standards to enable healthcare industry with connected solutions. Has wide experience on entrepreneurship through co-founding 2 healthcare software solutions startups
View Profile
Freelance Telerik developer in Chalco, Mexico
.NET Developer
Professional, with more than 10 years of experience in the analysis, development and implementation of architectures for high level technological solutions mainly under Microsoft platforms. Excellent capacity for the analysis and optimization of processes, identifying clearly and timely the business needs with clients in order to deliver the best software solution appropriate to their needs. Strength in the administration and management of resources, always maintaining a productive working relationship in the area of influence within the organization. Ability to use technical language with developers, effective communication towards collaborators, as well as to transmit technical concepts to end users. Able to work under minimal supervision and operate as an autonomous business un...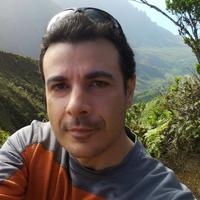 View Profile
Freelance Telerik developer in Phoenix, United States
Software Architect at American Express
I am an experienced software architect with 15 years of experience delivering a wide variety of business solutions. I have a special interest in emerging software technologies and designing intuitive and easy to use applications. Application Architect, Application Developer, and Database Administrator. JavaScript, AngularJS, .NET, SQL, SOA, NodeJS, Business Intelligence, Usability, SharePoint, Agile Software Development (XP, Scrum), Distributed Systems Architecture, Information Security, Cloud Computing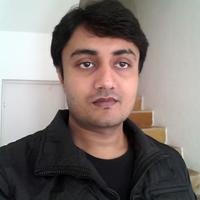 View Profile
Freelance Telerik developer in Ahmedabad, India
CEO at Future Expert
Microsoft Certified 9+ years experienced Asp.Net, C#, MVC, Jquery & SQL Programmer
View Profile
Freelance Telerik developer in Tullow, Ireland
Why complicate things?
View Profile
Freelance Telerik developer in Jersey City, United States
MCP , Full stack software engineer, over 15 years of experience, simplifying complicated for you!!
I am a senior software engineer with 15 years of experience mostly on Microsoft stack and Asp.net Asp.net, C#, Javascript, Jquery ,Kendo,Extjs, SQL Server, PL/SQL Entity Framework and other ORMS, Java JSP I have MCP certificate on ASP.NET and SCJP on Java I am also an experienced tutor and can simplify most complex subject for you.
View Profile
Freelance Telerik developer in Lincoln, United States
IT Supervisor at Nebraska Department of Roads
I have been working with, and building C# .net developer teams for the last 8 years. At my current employer I started out as a Developer Sr. then moved up to a Developer Lead and then to my current position of IT Supervisor. I have participated and conducted more than 30 positions worth of interviews ranging from developers to project managers to QA Analysts. I have conducted training and mentoring for all of the developers on my team, teaching and sharpening their skills needed to be efficient at their jobs.
View Profile
Freelance Telerik developer in Austin, United States
Chief Technology Officer at HoverStat
High tech junkie with 15 years of programming experience and a passion for knowledge sharing. Start a conversation and get to know me. "If you don't work on important problems, it's not likely that you'll do important work." - Richard Hamming
View Profile
Freelance Telerik developer in Ashburn, United States
Software Developer and Architect specializing in JavaScript, HTML5, and CSS3, C#, Windows Phone, and ASP.NET
I moved to Des Moines, Iowa in July 2015 and I am currently working as a Creative Technologist on the UX team at Nationwide Insurance where I am responsible for building interactive prototypes and web frameworks for internal and external customers. Prior to joining Nationwide, I was the development supervisor for Two Rivers Marketing where I was responsible for leading our internal development team, providing strategic and technical guidance to clients like Bobcat, John Deere, Hertz Equipment Rental, and Danfoss, managing projects with other vendors as well as acting as a lead developer on internal projects. Throughout my career in senior software engineer, systems architect, and technical lead roles, I have developed important mobile and web projects for clients, including ShopAtHome.c...
Are You a
Telerik
Developer?
Get paid while making an impact. Become a Codementor for the next wave of makers.
Apply Now