Not looking for Telegram api Developers? Find other types of developers: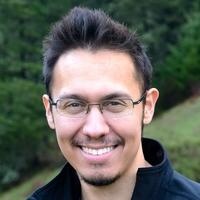 View Profile
Freelance Telegram api developer in Pasadena, United States
I use technology to enrich people.
As a serial entrepreneur over the past 2 decades, I have a powerful understanding of business, technology, and people. I have scaled code to reach millions, both from a development and server perspective. My strength lives in my ability to communicate abstract concepts and support others in thinking through complex thought processes. I understand various components of tech, from DNS, to APIs, to servers, to development, to frontend/backend, and I can help someone think through their project and learn what's best. I can also share in a way that is sustainable, where someone is learning on their own. I want you to succeed without me. I also have consulted around business strategy and the psychology of entrepreneurship to optimize success. If you're not satisfied with any time we spend t...
View Profile
Freelance Telegram api developer in Turin, Italy
Software developer with a strong passion for his work
Experienced developer involved in many projects during my twenty-year career, today team leader of one of biggest Italian ecommerce site. I'm really appassionate of my work and I like the idea of being able to help other programmers.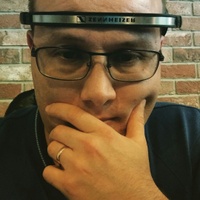 View Profile
Freelance Telegram api developer in Tver, Russia
Researcher, IT entrepreneur & software engineer
Professional software engineer and computer scientist with over 9 years of hands-on experience developing enterprise applications using JVM based languages such as Java and Scala and a variety of databases, both relational and NoSQL. Experienced in working in agile environments, both Scrum or Kanban. Love using Ruby for quick prototyping and Python for scientific work. Supported local IT community. Ph.D. in mathematics.
View Profile
Freelance Telegram api developer in Minsk, Belarus
Founder of https://asoft.co – Chatbots, Shopify Apps and World-class Web Projects
Hey! I'm an experienced Ruby on Rails developer and a founder of ASoft LLC. I give speeches, contribute to open source and write blog posts. I completed my Bachelor of Computer Science degree during my study with exceptional software programmers. I developed my first Rails application more than 4 years ago. Since that time I learned a lot and I continue learning something new every day. I like to share my experience. In 2013 I taught a Ruby on Rails course in the university to about 70 students. Codementor is a great way to help people and learn something new as well. Recently I gave 2 speeches about remote pair programming https://www.youtube.com/watch?v=1sklY800ous & https://www.youtube.com/watch?v=vq_q1ml39RQ. Full CV can be found on ➡ http://asoft.co/people/sergey-alekseev. ...
View Profile
Freelance Telegram api developer in Naples, United States
A experienced Python and JS developer who loves Linux and open source
I'm a young developer who loves Python, JavaScript, Linux, and all things open source. Some of my work includes the creation of a popular open source personal assistant (hhttps://youtu.be/TDWHCwwTsOY), and managing a large tech blog (http://gadgetblur.com). I'm skilled and experienced in a wide variety of different Python and JS libraries, including Django, Flask, htmlpy, cgi, electron, telegram and slack bot APIs, and many others, as well as having experience in Linux server administration. Check out my github and feel free to message me!
View Profile
Freelance Telegram api developer in São Carlos, Brazil
Independent coder that loves free-as-in-freedom software.
Are You a
Telegram api
Developer?
Get paid while making an impact. Become a Codementor for the next wave of makers.
Apply Now