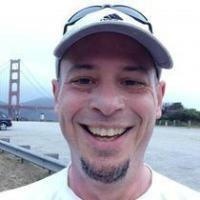 Ted M. Young
Java coder and trainer with 20+ years of experience at eBay, Google, and Apple.
$10.00
For every 15 minutes
I am well-versed in object-oriented concepts (including design patterns and domain-driven design) as applied to Java code. I design APIs, both "RESTful" and otherwise. I develop using test-driven techniques (TDD and BDD) as much as possible and have contributed to the AssertJ open-source test library. I have been praised for my helpfulness by colleagues -- both experts and novices -- and have mentored college interns for 5 years at Guidewire Software, so I have great empathy for those who are struggling trying to figure things out. I am the maintainer of the Awesome Java 8 repo: https://github.com/tedyoung/awesome-java8
I've studied and applied design patterns and object-oriented design since the mid-1990's and have taught and mentored students and interns in this area.
Github repositories
awesome-java8
Curated list of useful, if not amazing, resources that take advantage of Java 8 and "Modern Java" thinking.
curl-api-cheat-sheet
A curl Cheat Sheet tailored for playing with APIs