Not looking for Teamcity Developers? Find other types of developers:
View Profile
Freelance Teamcity developer in Taipei, Taiwan
I've been using Jenkins before I join my current team.

Teamcity

is now our major CI tool and we have all our projects build, test & deploy using Teamcity
View Profile
Freelance Teamcity developer in Chatham, United Kingdom
Experienced (12+ years) C# and .NET developer with a commitment to SOLID and Test Driven Development
I tried

TeamCity

after I saw a webcast by Rob Conery, and I've never looked back. We now use it to build, test and deploy all of our projects.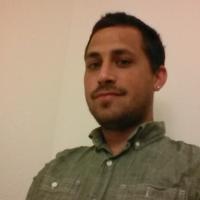 View Profile
Freelance Teamcity developer in Las Vegas, United States
Expert Videogame Programmer
*** I am happy to answer questions in the chat for free/tips. I can usually help out in a session durring daytime hours PST or take on Freelance work anytime. *** I have been programming for over 23 years and for over 18 years professionally. Most of my experience is in the video game industry. Ive shipped titles on most of the major consoles since the PS2 era. I consider myself to be an expert with C/C++ as well as C# and .NET. I am very familiar with most types of technologies used in software solutions ranging from simple web clients all the way to complex multi process server systems.
View Profile
Freelance Teamcity developer in Lodz, Poland
Full Stack Java/JavaScript Developer and Architect
My primary experience is in backend development with Java technology stack. I architected, developed and implemented web applications and automated Continuous Integration and Delivery for commercial products. My secondary experience is in Node.js and it is gaining more of my interest recently. Especially serverless applications on AWS. I have also basic experience in creating frontend applications using AngularJS, Bootstrap and React.
View Profile
Freelance Teamcity developer in Haifa, Israel
An experienced full-stack developer
Senior architect & software engineer, currently work as VP RnD at a new startup. Coding is my passion, i been doing it for the last 8 years both as developer and later as team leader. Expert in cutting edge technologies, both server side and frontend side - for the last 3 months learning the mobile world in my new role.
View Profile
Freelance Teamcity developer in Beirut, Lebanon
Full-Stack engineer - . NET & Angular
Why you should hire me : - I'm reliable & honest. I will never leave you in the dark about my progress or make false promises. - I have excellent communication skills (English & French) - I'll be mindful of scope creep & unplanned work. - I'll keep and improve code quality. I live and breathe TDD. - I have worked remotely for years with small and medium size teams in US, Europe and Canada What makes me unique: I have worked in startup environments and understand both the strategy side and the engineering side of a business. My code reflects my experience that businesses can change course at any given time, the code should be reliable but also flexible. Skills : • C# , F#, Typescript, Javascript • ASP.NET MVC , WebAPI, Angular 2+, Node.js • Object oriented programming, Test driven dev...
View Profile
Freelance Teamcity developer in Mumbai, India
Ex Microsoft, Senior Fullstack Engineer, JS geek, Gopher
• Software Engineer with ~3.5 years startup experience. Love building things from ground up. Believes in TDD. • Have good understanding and experience in server-side development, building highly scalable and performant REST APIs in Node.js, Express and MongoDB. • Also experienced in building Frontend Javascript Applications in AngularJS and Cross Platform Apps in Ionic Framework. • Interested in Competitive Programming - Spoj, CodeChef and TopCoder. Worked on: Node.js, Express, REST APIs, MongoDB, ES6, Mocha, AngularJS, Parse.com, Firebase, Ionic, GulpJS, Teamcity, Mixpanel, Loggly, Heroku, Git, Nginx, Ubuntu.
View Profile
Freelance Teamcity developer in Pune, India
Full Stack JavaScript Developer
I am a Tech Entrepreneur with over a decade of industry experience in a variety of fields. I have been part of large corporate, world renown consultancies, and core team member of multiple startups. I have learned the importance of writing maintainable software through a painful experience of working with the opposite in large corporates. My focus on quality helped me to build rock solid technical stacks (Node. JS, Ruby) for multiple startups from scratch. When I lead teams, I strive to be an inspiring leader and focus on team growth over short term goals. I am a full stack polyglot developer; I'm your go-to person for everything tech from setting up build systems, servers, creating mobile applications, optimizing backend algorithms, and making CSS styling changes all within one day. In ...
View Profile
Freelance Teamcity developer in Kuala Lumpur, Malaysia
Expert Tech Manager, API and Database Software Engineer: Backend & Web
Summary: Computer Science Bachelors Degree from New York University, 2004 17 years of hands-on software engineering experience in corporate Manhattan offices. 9 years of Java programming in addition to 8 years of managing technology teams. Projects include: HBO GO (API Team, 7 years), Macmillan LaunchPad, Citigroup Private Bank, Schoology. Hands-on coding: Senior Engineer for API Design and Implementation in Java. Expert in Oracle and MySQL database design and implementation. Technology skill set: - reverse engineering old web sites - root cause analysis of hard-to-solve bugs - master in integration solutions like adding a video player or making 2+ systems talk to each other - adding shopping carts to old web sites - adding new technologies to old web sites - upgrading the look & fe...
View Profile
Freelance Teamcity developer in Charlotte, United States
DevOps Rockstar
Experienced and multi-talented IT engineer with an extensive background in application development, database architecture and management, virtualization, monitoring, and release management. Currently specializing .NET Full/Core build and deployment pipeline automation, utilizing Gitlab, Octopus Deploy, Amazon ECS, and Kubernetes.
View Profile
Freelance Teamcity developer in Ljubljana, Slovenia
Microsoft MVP. Software architect and polyglot developer.
Software architect and developer, interested in using new technologies and methodologies to make development processes more efficient and improve user experience in software. I am a big proponent of TDD (test driven development) and unit testing in general. I regularly use NUnit and MsTest unit testing frameworks and am very fond of NCrunch continuous testing tool. It really changes the way you look at unit tests. I have a lot of experience with setting up continuous integration servers (CruiseControl.NET and TeamCity), I've used and administered different source control tools (SVN, GIT, TFS, VSS). I love to share my knowledge with other developers. I am a speaker at local events (Microsoft NT conference, Bleeding Edge, local user group meetings), I regularly post on my blog and I am an...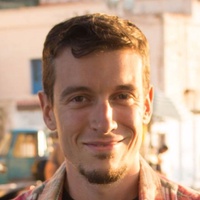 View Profile
Freelance Teamcity developer in Southbank, Australia
Full Stack Developer
I am a Full Stack Developer specialised in the .NET Framework with over 10 years of experience. My main technical skills include Sitecore, ASP.NET MVC, .NET Core, WebAPI, TDD, jQuery, AngularJS, HTML5 and CSS3. I have provided my expertise and technical knowledge to many organisations around the globe, and liaised with board members such as stakeholders and directors. I am a natural problem solver, and I have proven myself by leading development teams, mentoring and taking individual roles, and also working alongside other successful professionals.
View Profile
Freelance Teamcity developer in Bucharest, Romania
Android Developer
With a Bachelor's Degree in Computer Science and 6 years of experience as an Android Developer in fields like Internet Banking and IoT I am more than confident I can deal with any kind of issues/apps when it comes to Android mobile applications development. hen it comes to building Android apps, I value myself as a proficient developer with the goal to become an expert and someday publish an Android library that will be used on a global scale. Apart from Android, I can also conduct tasks on different platforms. For example, install and maintain a Continuous Integration server, fix minor iOS issues, add a JavaEE REST endpoint in a backend application, and so on. Github: https://github.com/andreiverdes
View Profile
Freelance Teamcity developer in Des Plaines, United States
Software team & product builder
Principal consultant, former co-founder of PollEverywhere.com. I build applications using a variety of tools, platforms, and languages, including Objective-C/iOS, ASP.NET MVC/C#, Angular.js, node.js, Ruby on Rails, C/C++, and several others.
View Profile
Freelance Teamcity developer in Pune, India
C# .Net Developer
I am Senior Software Developer with over 13 years of experience in full life cycle development including design, development, analysis, testing and maintenance of application. I specialize in .Net technologies like WCF, ASP.NET, Entity framework, LINQ. I have worked on SQL Server and MongoDb.
Are You a
Teamcity
Developer?
Get paid while making an impact. Become a Codementor for the next wave of makers.
Apply Now