Not looking for Tcp Developers? Find other types of developers:
View Profile
Freelance Tcp developer in Helsingborg, Sweden
Long term UNIX guru and author
I've been working with UNIX-like systems (Linux, FreeBSD, OpenBSD, Mac OS X and many more) for about 20 years, both as a hobby, as my field of study and as a profession. I run my own company in Sweden in UNIX consultation, education and hosting. I've also written a book in swedish about Python and I'm currently working on my second book, a book about C programming.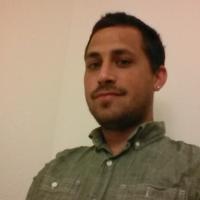 View Profile
Freelance Tcp developer in Las Vegas, United States
Expert Videogame Programmer
*** I am happy to answer questions in the chat for free/tips. I can usually help out in a session durring daytime hours PST or take on Freelance work anytime. *** I have been programming for over 23 years and for over 18 years professionally. Most of my experience is in the video game industry. Ive shipped titles on most of the major consoles since the PS2 era. I consider myself to be an expert with C/C++ as well as C# and .NET. I am very familiar with most types of technologies used in software solutions ranging from simple web clients all the way to complex multi process server systems.
View Profile
Freelance Tcp developer in Bakersfield, United States
Owner, Copious Systems: an Information Technology and Services Consultant
I offer tutoring for software and advanced computer science topics related to AI or Web, I work on retainer for projects. Currently, I am developing using node.js, C++, and more. I am looking into Etherium with selenium contracts.
View Profile
Freelance Tcp developer in Alblasserdam, Netherlands
Polyglot developer with an obsession for modularity
I'm a self taught developer, and ever since my first job, given enough time at a workplace I've always become the guy who people go to when they're stuck, and I've enjoyed doing the same on various online communities. I've always found those interactions very rewarding, I find it much easier to apply myself in a focused way to helping other people solve their problems. I really believe in the "teach a man to fish" cliche. If you are a student or need help working on open source, I offer a 50% rate reduction. Note that I will not solve exercises/assignments for you, I am only willing to help you to solve them yourself. Finally, I suggest you check out this great write up by Adam Goldman, another mentor on this site, which has some great tips on how better utilize this service https...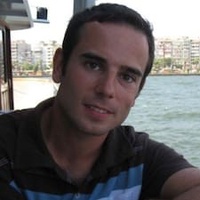 View Profile
Freelance Tcp developer in Munich, Germany
Mobile / Full-stack / Database developer with lots of Linux and Security knowledge
I'm primarily a mobile, full-stack, and database developer with experience in Linux/DevOps.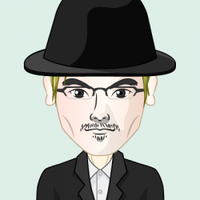 View Profile
Freelance Tcp developer in Pittsburgh, United States
Patient teaching ... (Program/System)Design help ... Implementation help.
Full stack development, python/tornado/postgres/html/css/JS, C++ veteran, rendering. I can help with any of the above, using or creating algorithms and data structures to solve interesting problems.
View Profile
Freelance Tcp developer in Jaipur, India
Technical Architect, Software Engineer/Developer, and a Roboticist with passion for Knowledge Flow
Lets connect and start discussing about your doubts/questions.. Intro: I am a Software Engineer/Developer with 6+ Years experience in Software Development. My experience and expertise make me a good Technical Architect along with an engineer. I have mostly worked on web/server softwares, middlewares and applications. I have acquired expertise and good experince with following - Specialties (Software/Programming): - Angular 2/4 - Java, Python, Javascript/Typescript, C++ - Messaging, REST, Network Programming(TCP/UDP), Netty, API/SPI Libraries. - RPC (Cross platform, cross language) - Serialization/Deserialization: XML, JSON, Messagepack, YAML - OrientDB, PostgreSQL - Web: NodeJS, Cordova/Phonegap, Canvas/WebGL programming in Javascript, HTML, CSS(Basic) - Designing Performant, Low latenc...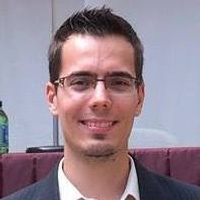 View Profile
Freelance Tcp developer in Budapest, Hungary
Freelancer
Electrical engineer who likes to build IoT device - I worked mostly as embedded developer. I see myself as an integrator engineer. 4 years relevant Raspberry PI experience.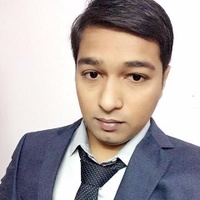 View Profile
Freelance Tcp developer in Mumbai, India
Asp.Net MVC | Xamarin | Technical Consultant
If you have a problem feel free to contact me, I always go above and beyond to try to help you. I have 6+ Years total experience in Programming. I have good experience in XAMARIN and XAMARIN forms. I have experience in Asp.NET MVC, C#, Socket Programming, MSMQ, NODE JS, Microsoft Windows Azure. Some of my projects were developed for web and mobile devices, via Web services and using SignalR library we adopt them under iOS and Android. In a project where client required high performance I utilize Redis framework to optimize storage and access to sensitive information. I prefer to work with MS SQL,but also know MySQL and postgre. I have been working with all version starting from 2005 server. I like to design DB model first and then code it. I most work with Google API report...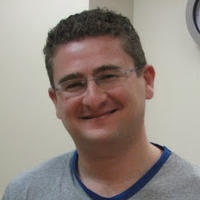 View Profile
Freelance Tcp developer in Petah Tikva, Israel
Software engineer with 20+ years experience
Developed real-time software in multiple companies from design phases till maintenance of commercial versions. Likes helping people, debugging and solving coding problems.
View Profile
Freelance Tcp developer in Tullow, Ireland
Why complicate things?
View Profile
Freelance Tcp developer in Leawood, United States
enthusiastic mentor, mad about software quality
20+ years development in python, C, scala, etc. 15+ years leadership in web standards. Currently maintaining 20KLOC clinical data ETL job in SQL and python. Day job: writing software to support research at KU Med Center
View Profile
Freelance Tcp developer in Keszthely, Hungary
Rails developer
I'm a freelancer SW developer focusing in Ruby on Rails. I have expertise in testing, network related programming and performance tuning. I'm a technology agonistic i have decent experience in these technologies: Rails, C++, python, swift. I'm ruby's net-ssh maintainer.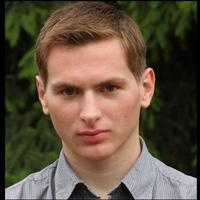 View Profile
Freelance Tcp developer in Czeladz, Poland
Programmer and electronics enthusiast
I work in all sorts of languages, from web development, through multi-platform desktop apps, high-level, low-level, assembly, security, mobile apps, native, non-native, embedded, AVR, compiled, interpreted, scripts, tools, big projects, with frameworks, without frameworks, anything. I have over 10 years of experience and done projects in C, C++, C#, Java, PHP, Python, Pascal, Flex, JavaScript, ActionScript, HTML5/CSS3, Qt, QML, Powershell, Batch, JScript, VB. My favorite language is C++. I pay big attention to quality of my programs, UI, UX, speed, optimization and code style.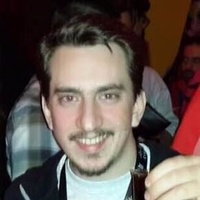 View Profile
Freelance Tcp developer in Flores, Argentina
Full Stack Developer, Security Engineer & Sysadmin
I consider myself a self-motivated person, who happens to like computers and solutions. This drove me to know how to develop software and getting things done, later in my professional road doing systems had to involve into system administration to setup servers to be able to work with my software and not so far from it, I was driven into the security field due my love for low level programming, reverse engineering and hacking.
Are You a
Tcp
Developer?
Get paid while making an impact. Become a Codementor for the next wave of makers.
Apply Now