Find a mentor

Web Programming

Mobile App Programming

Programming Languages

Data Science /Engineering

Database /Operations

Others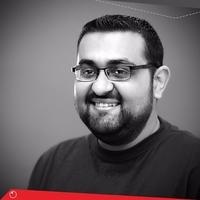 Tariq Khan
Senior Software Engineer at Zeropoint.IT
$10.00
For every 15 minutes
I have over 11+ years of work experience in designing and building highly scalable Applications. My key skills are LAMP stack, Laravel 4.x/5.x, Symfony 1.x/2.x, Yii, Elastic Search Implementation and Scalable Application Design from the ground up. I have experience of designing / implementing applications from diverse business domains including Scalable Ecommerce stores (10 million+ product base) , Facebook Application development, Big Data Applications (500 Gigs+ ) using Amazon Cloud Services (EC2 / S3 / Cloud Front), API development using "apigee" including analysis, design and creating development plans and solving all kinds of DevOps based problems including database design issues , Big Data handling + Architecture, Amazon Server / RDS management, Linux server deployments, Data scraping etc. Specialties: PHP 5.x+ ,Laravel 4.x, CodeIgniter, Symfony 1.x/2.x, Yii Framework, Magento, API Development, Elastic Search, Redis, memcache, beanstalkd, laravel Forge, Mongo DB, Responsive Web designs, Bootstrap 3.0, Jquery, Python, HTML5/CSS3, EXT js, Google Fusion Tables, Requirement engineering, Team Management and much more.
- https://www.monotote.com/how-it-works/ : This project involves products from multiple vendors and has real time scraping enabled for products using BeanStalkd also REDIS + Elastic Search, Amazon Cloudfront, Amazon Relational Database Service. Our current clients include http://www.flair.be/fr/flairshop and Awin Uk. We are hooked up with Zalando + Amazon product API along with number of big stores across Europe including We Fashion etc. I am the Lead developer and architect for the backend application which is built using laravel / lumen framework. I have also designed the application database architecture + Elastic Search document structure + S3 + AWS Cloud front + laravel forge (https://forge.laravel.com/) setup.
Expert proficiency in setting up EC2 servers with linux based systems. Was responsible for setting up several servers dev / production on Amazon. Also responsible to setup S3 buckets and Cloudfront Distributions.
Expert proficiency in writing APIs in Laravel. Setting up Oauth server + API design best practices