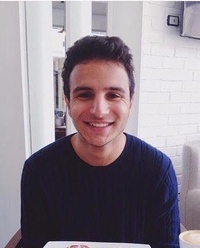 Tarek Mehrez
Machine Learning enthusiast and Engineer.
$12.00
For every 15 minutes
B.Sc in Computer Science, and M.Sc. in Natural Language Processing. Experienced in Machine Learning & Natural Language Processing applications, those are my true passion as well. Also focused on Software Engineering and shipping production-level software. Have both inustry and research experience.
I have around 3 years experience in developing Machine Learning and Natural Language Processing systems with Python using the aforementioned libraries. Projects included industrial domain with companies such as Amazon & Sony. Also research projects were included with the Universities of Stuttgart and Amsterdam. Currently working as a Research Engineer with TextKernel in Amsterdam.
Been part of several Software Engineering teams, including startups in Berlin & Cairo, and big companies such as Amazon. Implemented several projects for several platforms. Took part in the scrum process with several teams. Recently I have been focused on implementing software as microservices for an enhances architectures.
I am currently working on changing the entire deployment stack of a series of products to Docker and Kubernetes in a microservices context
Github repositories
MWE-in-Context
A tool that measures discrepancies between multi word expressions and their separate tokens' contexts.
extended-word2vec
Trains source-aware representations of word embeddings.
Average Rating
5.0
(2 ratings)
Tarek is great at explaining the process and giving real code examples.