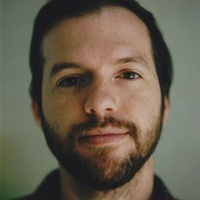 Tanner Hodges
Front-end developer. Going down the rabbit hole so you don't have to.
Average Rating
5.0
(5 ratings)
Sep 2017
First of all, you need more than 5 stars to rate Tanner Hodges. I have never before worked with such a professional, responsible, organized, friendly, fair, intelligent and lighthearted human being. I truly admire him for his commitment to me as a customer/person and for his enthusiasm; his genuine love of solving problems. He didn't rest until he had solved my issues/requests/silly ideas. His communication is honest, well-organized and highly detailed. His code is a work of art and so well-commented, that even years from now I'll be able to figure out how to edit it. There is no doubt that I'll be working with Tanner in the future, not only with Photoshop Scripts but with other Website work as well. He truly knows his stuff. Thanks, Tanner!
Aug 2017
Great mentor very helpful with my issue. Tanner has very good knowledge and will work with you until you have resolved issue.
Recommend Tanner he is great at getting you to understand the concepts.
Great session and feel like i am progressing on my project.
Tanner is very good at explaining each detail until you fully understand.
May 2017
Responsive, informative, friendly, and faultless work.