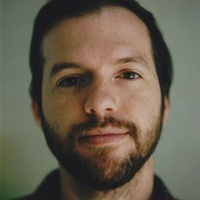 Tanner Hodges
Front-end developer. Going down the rabbit hole so you don't have to.
$10.00
For every 15 minutes
I'm best at helping with: 1. Responsive layout 2. Debugging browser quirks 3. Learning front-end fundamentals Believe me, I know what it's like to have a CSS freakout. Here are some things I just dealt with at work last week: • Why is flexbox not vertically centering in Internet Explorer 11? • Why's my header overlapping YouTube videos in fullscreen mode? • How come my sticky sidebar disappears on a real iPad but works fine in the iOS emulator? Honestly, I love figuring this stuff out. I love getting back to the basics, because when we understand *why* things go wrong we can fix them now and avoid them next time. So, if I can help you save a headache with your front-end development, hit me up. Thanks 🙂
Average Rating
5.0
(6 ratings)
First of all, you need more than 5 stars to rate Tanner Hodges. I have never before worked with such a professional, responsible, organized, friendly, fair, intelligent and lighthearted human being. I truly admire him for his commitment to me as a customer/person and for his enthusiasm; his genuine love of solving problems. He didn't rest until he had solved my issues/requests/silly ideas. His communication is honest, well-organized and highly detailed. His code is a work of art and so well-commented, that even years from now I'll be able to figure out how to edit it. There is no doubt that I'll be working with Tanner in the future, not only with Photoshop Scripts but with other Website work as well. He truly knows his stuff. Thanks, Tanner!
Great mentor very helpful with my issue. Tanner has very good knowledge and will work with you until you have resolved issue.
Recommend Tanner he is great at getting you to understand the concepts.
Great session and feel like i am progressing on my project.
Tanner is very good at explaining each detail until you fully understand.
Responsive, informative, friendly, and faultless work.