Find a mentor

Web Programming

Mobile App Programming

Programming Languages

Data Science /Engineering

Database /Operations

Others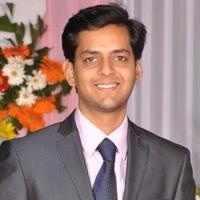 Tanay Sharma
Technologist, Congenial and Travel enthusiast are the best suited words for me
$8.00
For every 15 minutes
A jovial fellow who has a deep inclination towards all sorts of challenging but fascinating works especially some new genesis like Machine Learning and AR/VR . I have dived into different areas of devlopement like Android Apps ,Web Apps, Windows Apps, Machine Learning & NLP. I have a deep rooted love for startups and their method of working and yes that means I am available round the clock. I even love to hang out with interesting people.
New Delhi (+05:30)
English
I have been developing websites in django from the past 2 years. Link to one of my project : https://iitbhualumni.net/ . I built it for one of our college cell called SAIC. It is a completely functional website with a payment gateway integration and other features like password authentication,search functionalities etc.
I have a strong grip in coding the given front end design and making responsive webpages.
I like to do general tweaking in python to make work easier and faster. I have developed various python scripts like automated Birthday reminders using cron jobs and also small scale projects like spell checkers , an interesting memory game using pyGame library etc.
From the last 5 years I have been developing projects in C++ and doing competitive programming on codechef and interviewbit.
Average Rating
5.0
(5 ratings)
Great mentor! Recomended!!
very helpful. problem fixed!
He helped me with a full commitment. He was of great help in my C++ problem. He even explained me the solution with patience.
He was of great help for a web scraping, which saved me a lot of time. Also very fast, he finished the project on the same day. Thanks!
He was awesome. Guided me well and was really a great help. Keen observer of the code and helped me find the bug easily.