Find a mentor

Web Programming

Mobile App Programming

Programming Languages

Data Science /Engineering

Database /Operations

Others
Tamizhvendan S
Pragmatic, Passionate and Polyglot Programmer
$30.00
For every 15 minutes
Tamizh is a Pragmatic, Passionate and Polyglot Programmer. He started his programming journey at the age of 12, and the passion has not left him since then. He is a Full-Stack solution provider and has a wealth of experience in solving complex problems using different programming languages and technologies. F#, Node.js, Golang, Haskell are some of his favorites. Tamizh is also a functional programming evangelist and authored two books "F# Applied" and "F# Applied II". He works as a Lead Consultant in www.ajira.tech and blogs at https://www.demystifyfp.com and http://blog.tamizhvendan.in
* Author of the F# Applied book - http://bit.ly/fsapplied * Have strong hands on experience in building applications using functional programming principles in F#
Ardent lover and craftsman of functional programming.
Github repositories
blog-samples
Repository to hold sample codes that I use in my blog posts
CafeApp
A Real World Business Application using F# and Suave
Adding Meaning to Primitive Types in fsharp
F#, Monoid, Category Theory, Primitive Obsession
Managing Data in Golang Using Gorm - Part 1
We have been using [gorm](jinzhu.me/gorm/) as a primary tool to interact with [PostgreSQL](https://www.PostgreSQL.org) from [golang](https://golang.org) for almost a year now. Gorm does an excellent ...
VIEW MORE POSTS
Average Rating
5.0
(3 ratings)
Just excellent tutor, he knows exactly what to do which reflects the much knowledge he holds, thank you again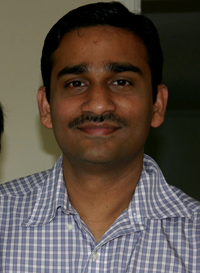 Tamizhvendan is an excellent developer and provided excellent help completing my project. I strongly recommend him as a mentor.
he is really professional and helpful :)
Had a very helpful session. He clearly has both a grasp of the domain and the ability to communicate clearly about it.