Not looking for T sql Developers? Find other types of developers: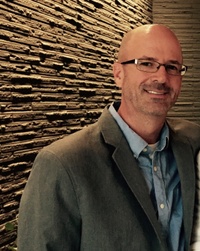 View Profile
Freelance T sql developer in Eugene, United States
Microsoft SQL Database Designer, Developer and Administrator
I have been designing and programming relational databases for 28 years. I have written reams of SQL using Microsoft SQL Server to solve a wide range of problems. My SQL code adheres to best practices and is as readable and documented as possible.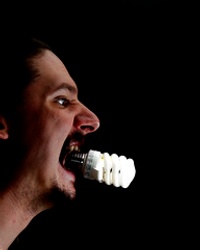 View Profile
Freelance T sql developer in Portland, United States
Expert in Analytics and Reporting Design
Specialize in solid SQL design patterns to encourage performance, clarity, and reusability of code. If code is well designed, "SQL gymnastics" are usually unnecessary to achieve goals.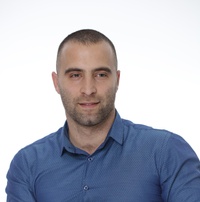 View Profile
Freelance T sql developer in Paris, France
iOS Software Architect
10+ years of experience with iOS and over 135 iOS applications written in Objective-C and Swift. 10+ years of lecturing experience (iOS, OOP, Software Architecture) Lecturing others is my first love - and I have a tone of experience in that field. I started teaching others math, electronics, electrotechnic and after some time - I've started working for couple of IT schools where I teach iOS and learn people to think differently. Check out my blog: https://djuroalfirevic.com
View Profile
Freelance T sql developer in Johnstown, United States
Enterprise application developer with 15 years of experience in the industry.
I'm a consultant, mentor, and engineer with a calling and passion for teaching. For the past fifteen years I've been building enterprise applications for small businesses and Fortune 500 companies. I've used that experience to perform hundreds of successful paired programming sessions with developers all over the world.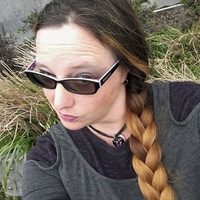 View Profile
Freelance T sql developer in Vancouver, United States
tekGoddess - Founder, Owner, Software & Analytics Engineer
Continuous Process and Systems Improvement Specialist seeking creative projects within the non-profit, Open Source, small business and LC3 communities. Fifteen years experience with IT Service and Software Development, primarily within the private Education Industry. Intimately familiar with both Proprietary and Open Source Application & Reporting environments bolstered by a strong background in Network, Server & Security administration. Proven knowledge leader and detailed Systems Design Analyst. Unique project proposal and management techniques with significant performance and efficiency improvement gains. Provides collaborative tailor designed solutions from concept to launch. ​Artfully applies industry Best Practices to boost innovation, facilitating Organic Collaboration and Ideat...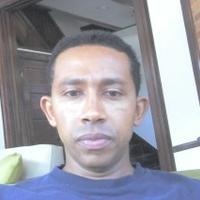 View Profile
Freelance T sql developer in Silver Spring, United States
Senior .Net Developer
• More than 13 years of overall software development experience having expertise in all stages of the whole software development life cycle. • Microsoft Certified Solution Developer in .Net • Proficient in Object Oriented Analysis and Design(OOAD), Object Oriented Programming (OOP), ,design patterns, software development best practices, Agile development Methodology, and TDD • Excellent interpersonal, communication and organizational skills, productive relationships by working effectively with team members at all levels; easily adapt to new environments and with great potential to learn. • Have a great passion about technology and always try to keep up by reading tech blogs, checking out developer podcasts and webcasts, and attending developer training classes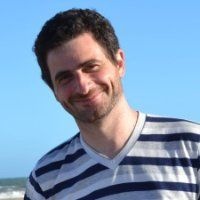 View Profile
Freelance T sql developer in Villa Ballester, Argentina
Software Development Engineer
I have been working for several years as a C++/Javascript senior developer. I work mainly as a full stack developer however I have a lot of experience developing UIs over Web and Windows environment. I like learning and use new technologies. I'm reliable and passionate about programming. I like researching about WiFi stuff. I developed and released and open-source tool: https://github.com/CoreSecurity/wiwo along with a friend and I also presented this work in DEFCON 23 in Las Vegas (2015).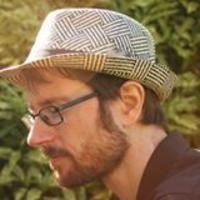 View Profile
Freelance T sql developer in Islington, United Kingdom
CTO and full stack/CMS developer on MS stack, 22 years experience
I've worked as a CTO, in agencies, and as a one man solutions shop for small businesses. I've used 2 commercial CMSs and built 2 of my own. Very experienced developer from hardcore search algorithms to building jQuery plugins for responsive design. Just started a project to market the second CMS I wrote commercially - currently converting it to ASP.Net Core. Currently tech mentoring startups at Microsoft Ventures London.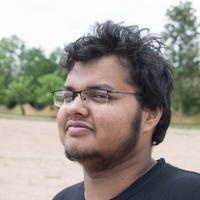 View Profile
Freelance T sql developer in Varanasi, India
OpenSource.C++.Python.ArchLinux.DataScience
I am an expert C++, Python developer with over eight years of experience. I am highly talented and skilled in problem-solving and understanding complex and large code base.
View Profile
Freelance T sql developer in Carland Cross, United Kingdom
25+ years experience. Expert in Database Design, SQL, PHP, Javascript and GIS
Over 25 years experience as a software developer and database administrator, running my own software consultancy (Geomantics) full time for the past 15 years. Particularly specialise in database optimisation and design, graphics coding, mapping applications and spatial systems generally. I work extensively with Javascript (jQuery), SQL and PHP on a daily basis.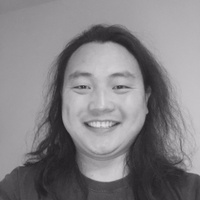 View Profile
Freelance T sql developer in Prague, Czechia
Senior Software Engineer - Mobile (iOS)
I am the creator of Visual Ruler and "How Long Will I Earn", both available on AppStore and a fullstack (MS stack in backend) developer based in Prague, always learning new technologies and gaining new skills. I am very passionate about "clever" code and how everything elegantly fits into each other.
View Profile
Freelance T sql developer in Rzeszów, Poland
Experienced Software Engineer, with Project Management Experience
High load web projects, bespoke software development, project management experience DevOps: Ansible,Vagrant, Chef PAAS & Cloud: (AWS, Amazon beanstalk, Redhat openshift, OpenStack, Digital Ocean) Continuous integration (with Jenkins / Bamboo) Client stack (javascript core, AngularJS, HTML5 apis, jquery) Pure JS stack (Javascript, AngularJS, Node.JS, mongo) NoSQL (mongodb) LAMP stack (PHP, MySQL, Linux) Windows stack (asp.net MVC, MSSQL 2000-2008) -> DevOps & Development inquiries: http://www.softasap.com/ -> Github http://github.com/voronenko/ -> Ansible roles (MIT, BSD-3 clause) on a galaxy: http://bit.ly/ansible_roles -> Get in touch: check for available 30 minutes slot https://calendly.com/voronenko/30min
View Profile
Freelance T sql developer in Clovis, United States
Experienced Full Stack Software Developer
Strong business and technical analysis skills, with the drive and know how to get a project done on time. Passion for creating cutting edge software on the web, desktop and mobile platforms while making the UI very user friendly and functional. Always looking for that next project to challenge me and enhance my skill set.
View Profile
Freelance T sql developer in Durham, United States
Experienced full stack developer working with small businesses and global enterprises.
Barry Marshall is a full stack developer specializing in database development and experienced with several development frameworks. With over a decade of experience, he has worked on a wide range of projects for small businesses and global enterprises.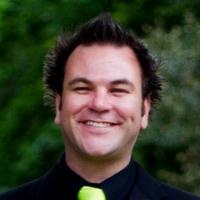 View Profile
Freelance T sql developer in Cape Town, South Africa
Entrepreneur, Developer, Geek and just someone who loves what he does
I have over 15 years experience working in IT. I'm a developer, former network engineer and I also own a software development company, along with a few online businesses.
Are You a
T sql
Developer?
Get paid while making an impact. Become a Codementor for the next wave of makers.
Apply Now