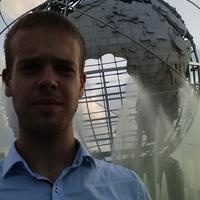 Tamás Szabó
Technology Associate, External Lecturer
$15.00
For every 15 minutes
Interested in latest technologies or how to write and test clean, maintainable code in .NET or Javascript? I'm continuously looking for the latest methodologies, techniques and technologies how to improve code quality, write maintainable and readable tests. I'm a full-time developer at Morgan Stanley. I'm also an external lecturer and teach .NET development to BSc students in Hungary.
C# is my primary programming language and I've been using on daily basis. I'm basically a frontend guy and lots of my project was based on WPF and WinForms technologies. I've also been teaching C# core language features, WPF and WinForms for BSc students in Hungary.
I really like the Javascript languages, because it combines several programming paradigms into one language. I've used it for frontend development (jQuery, React) and a little server-side development.
I've been working in .NET Framework for couple years and I also teach core .NET Framework to BSc students in Hungary.
Average Rating
5.0
(6 ratings)
Incredibly quick and knowledgeable.
Tamás was able to quickly understand my code so that he could help. We walked through my code and he came up with a few solid suggestions. I implemented one and it's working perfectly! A+ mentor! Thanks!
Solved it ! Thank yo so much !