Freelance Systems Developers Available for Hire
Hire Now
Freelance Systems developer in Piscataway, United States
Machine Learning and Dialogue Systems Expert
My expertise in artificial intelligence is more than 12 yrs. Designing, architecting, developing conversational

systems

are my core competences.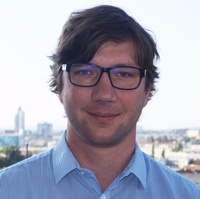 Hire Now
Freelance Systems developer in Jindrichuv Hradec, Czech Republic
C++ compiler developer, experience in teaching and leading teams
MSc., Ph.D. and MBA at Brno University of Technology, CZ, I can help you with your application architecture, review your C/C++ code and give suggestions, and try to answer any compiler or embedded

systems

question. I helped to start a company Codasip where I first built a team of 8 engineers focused on LLVM compiler. After that I focused on RISC-V processor IP.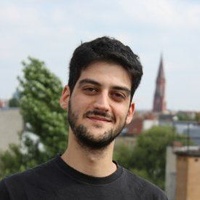 Hire Now
Freelance Systems developer in Munich, Germany
Backend engineer with several years of experience. Currently leading a team in Berlin.
My main concern is to build stable, future proof and evolutive backend applications in Java. I can help people bringing down their monolith or just create Java applications from scratch (Spring optinal). Since I worked in a lot of projects so far, I have a clear vision on what's a good or bad architecture, problems that you will run into the future anticipating them and helping you to make a good architectural decision. This is of utmost importance since early decisions tend to stick around for a great deal of time and somehow condition the future development of an application. I've also written an ORM library from scratch to deal with dynamic database schemas. The library was written to be used in a fluent way. The project is nowadays maintained by a company called Feedzai. Link to the ...
Hire Now
Freelance Systems developer in Rochester, United Kingdom
Experienced (12+ years) C# and .NET developer with a commitment to SOLID and Test Driven Development
My business, Tigra Astronomy, specializes in producing software, instruments and automation

systems

for astronomers. The majority of our work is hardware/software interface and observatory automation and we specialise in ASCOM drivers using C# and .net but we also do many other things. I've used C# and .Net almost exclusively for more than 10 years ever since it was first introduced in 2001. In total, I have more than 30 years' experience of software development, spanning embedded systems, telephony, communications, web/ecommerce, astronomy and things too numerous to list. I'm dedicated to the concept of continuous self-improvement and I try to adopt modern, agile practices and our internal processes are based around Atlassian Jira, Stash and Fisheye; Git with GitFlow; and TeamCity c...
Hire Now
Freelance Systems developer in Leawood, United States
enthusiastic mentor, mad about software quality
20+ years development in python, C, scala, etc. 15+ years leadership in web standards. Currently maintaining 20KLOC clinical data ETL job in SQL and python. Day job: writing software to support research at KU Med Center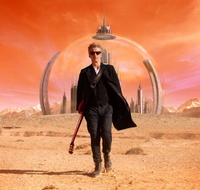 Hire Now
Freelance Systems developer in Chicago, United States
I Took the Long Way Round
I've been developing software for everything from 8-bit CPUs to multi-node high performance supercomputers, and worked in nearly every industry there is. Much of my code even from 20 years ago is still running reliably, and all of my life-critical code is still around because it's difficult to verify those applications. I've even written full custom emulators to avoid recertification costs, including system idiosyncrasies many customers had used over the 25+ year span of the product we were replacing. At every job, and on every contract, I treat it as an opportunity not only to help people see new methods, but especially to understand and learn how other people feel, think, and view what they do, and then find ways to connect with them so we all feel comfortable enough to work at our best...
Hire Now
Freelance Systems developer in Johannesburg, South Africa
C# / JavaScript Developer focusing on domain-driven design and messaging.
I have more than 20 years of experience in the professional arena as a developer, consultant, and architect within many industries and have provided strategies and solutions that have contributed to the successful implementation of various systems. I believe firmly in the development of quality software that empowers users to get their job done. My current focus is on domain-driven design implemented within an event-driven architecture based on message-oriented middle ware. I have many open source repositories (https://github.com/Shuttle) that include a service bus (https://github.com/Shuttle/Shuttle.Esb) and an event sourcing mechanism (https://github.com/Shuttle/Shuttle.Recall).
Hire Now
Freelance Systems developer in Seattle, United States
Open source Ruby developer. RSpec maintainer. I have extensive experience building backend systems using technologies like SQL, S3, Riak and Redis.
Rubyist. RSpec maintainer. Contributor to many open source projects. I've been a professional software engineer for 10 years and have spent the last three and half years working on distributed

systems

with technologies like Amazon S3, MySQL, Riak and Redis.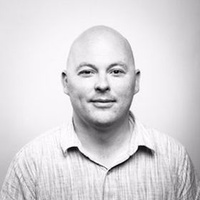 Hire Now
Freelance Systems developer in Munich, Germany
TCO efficient CTO
In my over 15 years with various Fortune 500 companies and startups, I have held a variety of increasingly responsible positions in engineering, including

systems

& software engineering roles. I have managed changes in large scale infrastructures without downtime while customers were actively using the system. Besides engineering I have experience in managing onshore & offshore software teams delivering mission critical systems. I also work with startups as a mentor and advisor.
Hire Now
Freelance Systems developer in Bengaluru, India
Software Architect
I am a passionate software developer, who has designed state of the art solutions for critical business problems. I have deep experience in designing and developing algorithms and

systems

that helped my clients grow and save thousands of dollars. I have been hired by respected companies to work on big problems that were gradually becoming a bottleneck in business. I have led teams of twenty plus engineers to deliver quality software under tight timelines. I have collaborated with highly skilled engineers, who worked from different countries, to develop solutions. I have designed machine learning algorithms using Artificial Neural Networks(ANN), Deep Neural Networks(DNN) such as Convolution Neural Networks(CNN), Linear Regression, Dynamic Regression, Logistic Regression, Linear Discriminant...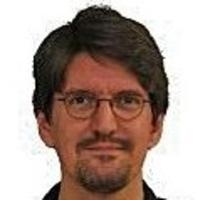 Hire Now
Freelance Systems developer in Seattle, United States
Senior Performance Developer at NuData Security
Having sold my first program after teaching myself assembler at age eleven, I have over 35,000 hours of hands-on experience architecting & developing software including expertise in leading software development teams from concept to completion. I typically work on cutting edge software technology regarding problems considered to be impossible or too difficult for most developers, or where performance is critical and will e.g. reduce the cost of doing business or enable other technology. I ultimately provide a unique business advantage by thinking out of the box. Specialties: High performance (high tens of thousands of network transactions per second per core), massively scalable (tens of millions of peers), robust (weathers DDOS, never swaps RAM), real time systems, C / embedded C89 / P...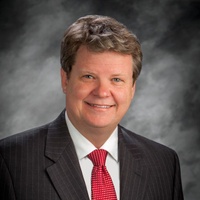 Hire Now
Freelance Systems developer in Yorba Linda, United States
Experienced & Versatile Software Engineer and Manager
I have over 30 years of software development experience and a gift for rapidly understanding complex systems. My development experience ranges from embedded

systems

to Windows and Linux, both for the desktop and the web.. I have used and coached my teams on a variety of high level languages including C & C++, Python, Perl, PHP, and Javascript; front ends using HTML and CSS with jQuery and Bootstrap; MySQL databases and assembly languages (when required) for embedded systems. I have an undergraduate degree in Electrical and Computer Engineering and hold a California Professional Engineering license (Electrical). I am also a licensed and practicing attorney in California. My passion is in software development and technology companies. I am offering a very low introductory rate on cod...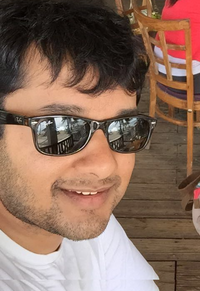 Hire Now
Freelance Systems developer in Emeryville, United States
Senior Software Engineer at Twitter
Hello! My name is Faraaz Sareshwala and I am a software engineer at Twitter in San Francisco. At twitter, I work on difficult problems such as networking, load balancing, service discovery, etc. Before Twitter, I was one of the core engineers at Quantcast where I helped scale their big (massive) data infrastructure from less than 100,000 requests per second to over two million requests per second. I lead the design and development of our distributed key value store, distributed event replication system, and distributed file system. This work was almost all done in C++ and Java.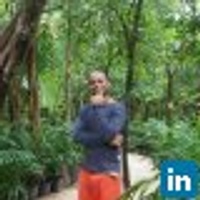 Hire Now
Freelance Systems developer in Choisy-le-Roi, France
SysOps/DevOps Specialist and BigData architect
I am an experienced

systems

administrator who knows to adapt to this changing computing's world. I can script and develops in python language, BASH and korn shell. Feel free to let me take care of your information system.
Hire Now
Freelance Systems developer in Bengaluru, India
Software Development Engineer at Amazon
I am a Software Development Engineer at Amazon. I have a total of 3 years industry experience.
Are You a
Systems
Developer?
Get paid while making an impact. Become a Codementor for the next wave of makers.
Apply Now