Not looking for Syntax Developers? Find other types of developers: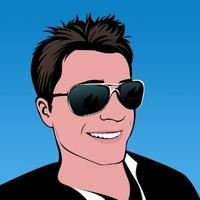 Hire Now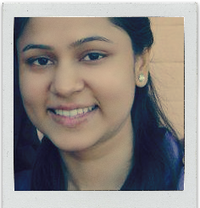 Hire Now
Freelance Syntax developer in Delhi, India
Your most patient Programming Tutor
I am a software engineer. I graduated (with Honours) in Information Systems from my country's most prestigious college "BITS Pilani". I was course topper for many of the curriculum subjects we had. I am a full-time online tutor and have 4 years of online tutoring experience, teaching students of all levels ranging from Kindergarten to University. I help students get better grades. I also used to help juniors in my college by sharing my knowledge and experience with them. I have also volunteered to mentor rural kids in a non-profit organisation.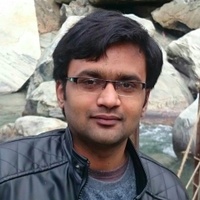 Hire Now
Freelance Syntax developer in Pune, India
Former Full-Stack @Zomato.com, Google Summer of Code Participant
Schedule a session here - https://calendly.com/shubham-desale/15min I am an experienced full stack developer with passion for sharing my learnings and insights. I love to work on large scale projects from ground up and have good experience of dealing with modularity, predictability, concurrency, scalability of an app throughout the dev cycle.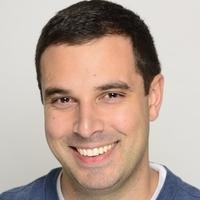 Hire Now
Freelance Syntax developer in San Francisco, United States
Hi there! My name is Arun and I've been a software developer and instructor for the last 5 years. I currently work at General Assembly as a code instructor and mentor, and I'm excited to help you learn how to code!
Hire Now
Freelance Syntax developer in Pisa, Italy
Embedded systems Developer
Passionate developer and an Innovator.I strive to find simple solutions to complex problems and love to write low level firmware in C/C++ and enjoy image processing in OpenCV
Hire Now
Freelance Syntax developer in Slagelse, Denmark
Experienced Full Stack Engineer with a focus on Front End
Full stack developer with 10+ years of experience. Expert at the languages of the web from the foundation with HTML5 technolgies and CSS3 advanced styling, to full-blown MVC frameworks on the front-end and back-end using AngularJS and NodeJS. Experienced user experience specialist with a focus on the minimalist approach and an advanced understanding of human interaction with applications.
Hire Now
Freelance Syntax developer in Lake Peekskill, United States
Full Stack Engineer focusing on Node.js, React, AngularJS, BackBoneJS, Javascript, LESS, SASS, Grunt, Webpack, PHP, Java, WebGL
I have over 15 years of development experience for the top names in all the major industries. I love to teach and talk about technology, and I have extensive mentoring experience. I'm friendly and open, and I make an effort to explain topics carefully. I've worked as developer for about 15 years now, and I have a full understanding of all aspects of development (server side, client side, and mobile). I graduated Magna Cum Laude from Vassar College with a degree in computer science in which I received departmental honors. I've worked for many clients in New York including, Nike, IBM, Pfizer, MTV, Chanel, Verizon, Goldman Sachs, Nestle, AARP, and BAM. I've worked with companies in pretty much all of the major industries applicable to development, and I have a deep understanding of the d...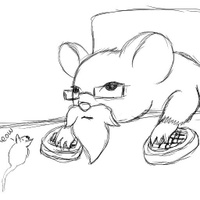 Hire Now
Freelance Syntax developer in Budapest, Hungary
A tiny mouse, a hacker.
Besides my day-job, I participate in open source and free software projects, and aim to expand towards mentoring and freelancing, to keep a nice balance between work, and hobbies (where mentoring and freelancing are the hobbies, on topics as different from my day job as possible, to have a little variety).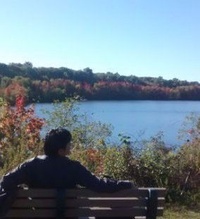 Hire Now
Freelance Syntax developer in Trenton, United States
Adam is a crafty web developer and inspirational motivator. He absorbs new technologies to help great companies like you to leap through the most difficult challenges and build blazing fast web applications. His favorites are ReactJS, Styled Components, Firebase, AngularJS, Bootstrap, Foundation, Webpack, SASS, Gulp, NodeJS, npm, jQuery, PHP, and MySQL. Occasionally, He makes his masterpieces with vanilla JavaScript, HTML5, or CSS3, just because of its fun! What has Adam accomplished? Recently, he is working with Priceline to improve the state of the hospitality industry. The company is one of the best who empowers airline companies to provide competitive price to the customers. He made a visible contribution to the company. - Developed responsive solutions for flights web app that receive...
Hire Now
Freelance Syntax developer in Bagumbayan, Philippines
Software Engineer at VeritasPay
I spend my time working with new technologies. Playing around with Facebook's ReactNative. Firebase fan. UX principles.
Hire Now
Freelance Syntax developer in Worthington, United States
Full-stack software maker for 15 years. Traveler, volunteer, teacher.
I'm not sure how seriously to take this profile, so this will probably change. But yeah. I work in this stuff all the time, mostly remote from my home out on the prairie, and I kinda' miss the open-plan offices and being able to roll my chair over to a colleague who got stuck on something. So reach out if you're stuck. Production projects in Elixir, Node.js, Rails ... and in a past life, Merb, C#, and stacks-who-must-not-be-named.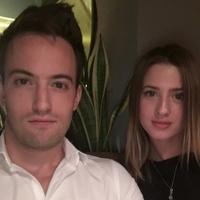 Hire Now
Freelance Syntax developer in Kiev, Ukraine
Founder & CTO of wineta.com - expert web, design, backend, Natural Language Processing and Deep Learning networks
I founded the tech startup wineta.com, the smart digital sommelier, learning over time your taste of wine and recommending you as a user the best bottle available in the store lose to you. My role in Wineta is currently founder, CTO. I love teaching and helping people, I can help on basically all technologies at a beginner level and on Java, Databases & NLP ones for more advanced users. - Main technologies: Java (6 years), ElasticSearch, Solr, Linux, Android. - Big data (Hadoop and Spark on AWS) - Machine learning & deep learning (unsupervised and supervised algorithms) - Full-Stack (backend & frontend) dev. - Server and cloud (AWS) administration - Creative: adobe suite (Photoshop, Illustrator - adv.), 3D modelling, inDesign
Hire Now
Freelance Syntax developer in Berlin, Germany
I am Pepijn, from Amsterdam, Computer Science graduate and Team Lead of a young development team. If you're looking for someone with a young approach to things, I am your guy. Through my own job I have the oppurtunity to always work with the bleeding edge technologies of new languages.
Hire Now
Freelance Syntax developer in Bengaluru, India
have 7+ years of experience in the field of Embedded software development. My experience is mainly in the domain of Linux kernel, device drivers and bootloaders. My main expertise include: 1. Linux Device driver development and porting 2. Linux kernel internals 3. Boot-Loaders development and Porting 4. Board bring-up 5. Linux file-system, system-calls, scheduler, MMU etc. 6. Very good system level understanding 7. Linux Network drivers - networking stack as well as adapter driver(MAC + PHY) 8. Specialization in Ethernet, Audio and DMA drivers. 9. Design and Development of multiple custom Inter-processor communication techniques. 10. Diagnostic Software Design and Development 11. Firmware Development 12. Flash programming utilities 13. Bug fixing I have very good und...
Hire Now
Freelance Syntax developer in Noida, India
Author, ExGoogler and Expert on AngularJS & Web
CEO & Founder of Fundoo Solutions, Author of multiple books on AngularJS for O'Reilly, and in the mix of everything web and mobile in India, Shyam thrives on web and mobile, and provides expert consultancy and training on ANgularJS, NodeJS and much more.
Are You a
Syntax
Developer?
Get paid while making an impact. Become a Codementor for the next wave of makers.
Apply Now