Not looking for Sync Developers? Find other types of developers:
View Profile
Freelance Sync developer in Eton Wick, United Kingdom
Full stack developer with a focus on javascript based stacks.
I am a full stack software engineer and entrepreneur with between 1 and 10 years professional experience working with the technologies listed. Current focus lies in the development of IoT and cross-platform (web,dektop,mobile,IoT) solutions. My areas of expertise are the general syntax and usage of languages. Effective, correct and appropriate use of software design patterns. Defining algorithms. Handling (possibly large) amounts of data effectively and presenting results to the end-user in a clear and timely manner. Designing and managing the infrastructure to drive these results. Working with stakeholders to design, budget, and plan software development projects and their architecture, turning business objectives into measurable goals. Planning for and scaling with growth. Troubleshoot...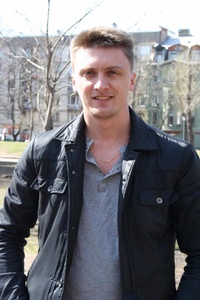 View Profile
Freelance Sync developer in St Petersburg, Russia
Senior Software Developer and System Architect
Software professional with over 15 years of diverse application experience in Mobile, Enterprise, Server, Internet, and Personal Computer systems. Excellent problem solving and communication skills. Hardworking team player who is also able to work independently.
View Profile
Freelance Sync developer in Tavira, Portugal
Web dev fanatic with more that 10 years of experience
Hi! My name is Marco and I'm here to help you with your web development work. I speak English and Portuguese. Feel free to contact me. Cheers ;)
View Profile
Freelance Sync developer in Gloucester, United Kingdom
CTO Bark.com
Development skills: PHP, MySQL, Percona, building and scaling very high traffic websites and RESTFul APIs. Phalcon, CodeIgniter, Zend, MVC frameworks. memcache, redis, Version control, Linux, Apache, lighttpd. Amazon Web Services. Highlights: Originally built mysinglefriend.com codebase, infrastructure and database architecture from scratch in 2004/2005; was contracted back in as lead to rebuild mysinglefriend.com following an acquisition.
View Profile
Freelance Sync developer in Redbank, Australia
Golang developer with experience in teaching methods
Through my gymnastics coaching and tutoring, I've studied and learnt how to best teach people so they really get a real understanding. Though I am confident in my abilities, I'm also well aware of my limitations and would never pretend or try to push above my knowledge. I have a love for efficiency and benchmarking, trying to get my software running as efficiently as possible.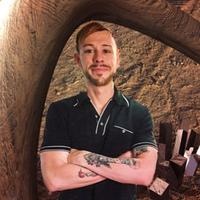 View Profile
Freelance Sync developer in Ashburn, United States
Passionate Node.js, React & iOS architect at Netflix. Love design. music & code.
Primary areas of expertise * The internals of Objective-C + Swift and best practices of iOS & OS X dev. I've been publishing apps for companies such as Sony & Netflix since 2008 * Developing and delivering websites using Node.js at scale. I've published many modules to NPM since 2011 * Improving team processes to increase developer happiness & efficiency. I'm an expert in pairing with programmers to get them where they need to be
View Profile
Freelance Sync developer in Zurich, Switzerland
Frontend developer - Crazy in love with clean code and beautiful web apps.
I'm working as a frontend developer at an Interaction Design agency in Zurich, specialized in creating excellent web experiences. My responsibility lies in building and maintaining projects that range from simple landing pages to complex single page applications as well as developing our own frontend tools. As a graduate student of Interaction Design I'm well aware of the importance of design and intuitive interfaces that make the difference between a mediocre app and one, you're excited to use.
View Profile
Freelance Sync developer in Newmarket, Canada
Code Quality in Java, XML, and generalist in database, UNIX, and other domains
More than 20 years of experience working in finance and technical areas in the worlds largest organizations in each field. I am the maintainer of the JDOM XML Library for Java with millions of downloads each year, and a moderator on Code Review - Stack Exchange.
View Profile
Freelance Sync developer in Ashburn, United States
Lead mobile app developer
Hello. I am a pragmatic developer with experience in working on countless projects of different kinds, from huge projects for Governments to tight ad campaigns for major brands. In my role as lead developer, I am responsible to design, develop and maintain software with high quality standards, as well as meeting deadlines, smoothly. As an agile enthusiast, I truly believe in flexible development, with quick iterations. Since my Scrum Master certification, I am working partially as Scrum Master on the projects. I have always worked in international environments and distributed teams, which makes me very comfortable working remotely and proves my communication skills. I keep myself updated attending to workshops, talks and working on tons of personal projects, which gives me the...
Are You a
Sync
Developer?
Get paid while making an impact. Become a Codementor for the next wave of makers.
Apply Now