Syed Mohsin Bukhari
Software Engineer | Machine Learning Engineer | Deep Learning Expert | Data Scientist | Game Developer
$10.00
For every 15 minutes
Syed Mohsin Bukhari is a Machine Learning Engineer and a Data Scientist who likes to dig deeper into the mathematical foundation of algorithms at work. His work shows that he is passionate about giving machines the ability to communicate with humans and provide actionable insights into unstructured data. This, according to him, would make machines develop higher level of consciousness and when machines get to this point, his aim is to be at the forefront. When Mohsin is not committing to git repositories, he likes to spend some time in a pool. He is also passionate about learning German and reading world history.
Github repositories
CopyCatch
Implementation of CopyCatch in Python 3. Code is in develop branch.
PixelCounter
PixelCounter by Immersive Technologies
Average Rating
0
(0 rating)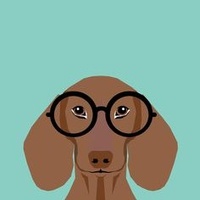 Syed was very helpful in answering my questions about C++. I really appreciated how quickly he responded to my request and made sure he answered all of my questions. I would highly recommend him.