Freelance Sybase Developers Available for Hire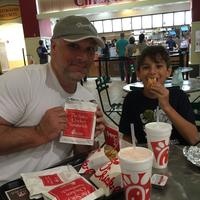 Hire Now
Freelance Sybase developer in Colchester, United Kingdom
Consultant
Was one of the first 6 people in the UK to have access to MS-SQL Server when the code split from

Sybase

back on OS/2. Have been developing, designing, optimising , and integrating with databases ever since. MS-SQL, Sybase, DB2, Oracle, MySql.
Hire Now
Freelance Sybase developer in Roehampton, United Kingdom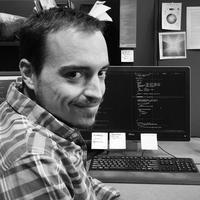 Hire Now
Freelance Sybase developer in Brooklyn, United States
Full Stack Web Application Developer
Work Development Blog: http://rootinc.github.io/ Personal Blog: http://io2g.com GitHub: https://github.com/mattcodez Twitter: https://twitter.com/matthewmolnar3 E-mail: Matthew.Molnar@gmail.com I'm well versed in full stack web application development with ten years experience. Throughout my career, I've been responsible for all aspects of development and support, back-end, front-end, server maintenance, deployment, database design, etc. I've often led teams in the adoption of new technologies and business endeavors. I love seeing products and services being effective for people and disruptive change in the tech ecosystem.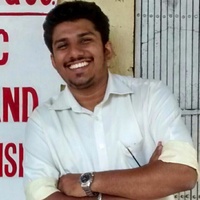 Hire Now
Freelance Sybase developer in Ashburn, United States
Technology Lead at Societynmore, ex-Credit Suisse.
I have four years(~) experience in building and working on complex system at my current Startup where I am heading Product development and previously at Credit Suisse, where I work as an Application Developer. The nature of my degree course also helps me prepare for this position. I have been actively involved in multiple roles at my current workplace, which adds a key skill to my portfolio, i.e., Building Applications that users would love to use. I have 5+ years of experience in building scalable Web applications and softwares. I have expertise in building them in PHP, Wordpress, Python, Node.js, C#.net, ASP.net and so on. I have expertise in designing and building scalable back-end that can be heterogeneous in nature.
Hire Now
Freelance Sybase developer in Surbiton, United Kingdom
Experienced full-stack software developer with extensive design & refactoring capability
James has designed and developed software for many application domains, ranging from time-critical financial applications, to memory- and performance-critical embedded systems. He has over 20 years of professional software development experience, in languages such as Java, Python, Scala, Kotlin, Perl and Javascript. James likes to build reliable software, so he makes extensive use of appropriate testing tools like JUnit, Selenium, py.test & mocha to ensure that the software works and keeps working. He's a big fan of automation and in an ideal world, promotes the use of "deploy on green" technologies - reducing the lead time from idea to production code as much as possible.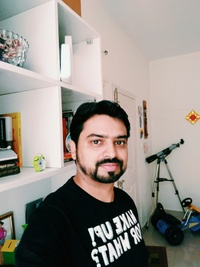 Hire Now
Freelance Sybase developer in Bengaluru, India
Developer, 12+ years exp.
I am a hands-on developer. I also generally contribute towards architecting the project I'm involved in. I have experience ranging from developing standalone high throughput apps to customer facing web apps. My primary skills are Java, DB, Web and Firebase, and as per need I also write UNIX scripts. I have also worked on Android and 3d programming.
Hire Now
Freelance Sybase developer in Herndon, United States
Passionate about coding and mentoring.
Have experience in code development and training for last 16 years.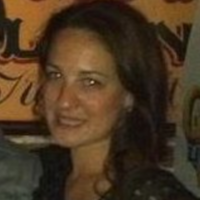 Hire Now
Freelance Sybase developer in Falkirk, United Kingdom
Core Java Developer
I love to program and learn new languages- I'm a java develper but in my free time I'm working on apps and games in Objective-C and Unity. Always looking for a new problem to solve, reach out to me if there is anything I can help with!
Hire Now
Freelance Sybase developer in Toronto, Canada
Senior Software Developer at Citi
Software engineer with extensive experience in design and development of high performance, scalable and robust applications, with thorough knowledge of all stages of the Software Development Lifecycle (SDLC).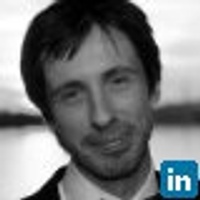 Hire Now
Freelance Sybase developer in Bucharest, Romania
Full stack Web Developer with a strong emphasis on PHP MVC Frameworks
I'm a 41 years old romanian programmer with a BSc in Computer Science. Since 2004 I've been working mainly on LAMP sites, writing code from scratch or using different CMS and MVC frameworks (CodeIgniter, Yii, Phalcon), now learning Laravel. Good knowledge of front-end technologies as well (HTML, Javascript/jQuery/Angular, CSS). Familiar with SQL RDBMS : Oracle, Sybase, Informix, MySQL and noSQL DB (Couchbase). My background skills also include C/C++ programming and Unix shell scripting.
Hire Now
Freelance Sybase developer in San Salvador, El Salvador
Professional Software Developer 8+ years of experience.
I'm a jack of all trades software developer, I can help you with: performance issues, killing that nasty bug that is being on your back for weeks!, tune and speed up your SQL querys, and reduce your page load times.
Hire Now
Freelance Sybase developer in Newmarket, Canada
Code Quality in Java, XML, and generalist in database, UNIX, and other domains
More than 20 years of experience working in finance and technical areas in the worlds largest organizations in each field. I am the maintainer of the JDOM XML Library for Java with millions of downloads each year, and a moderator on Code Review - Stack Exchange.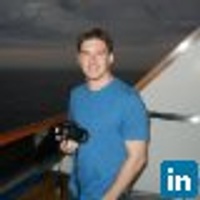 Hire Now
Freelance Sybase developer in Clovis, United States
Experienced Full Stack Software Developer
Strong business and technical analysis skills, with the drive and know how to get a project done on time. Passion for creating cutting edge software on the web, desktop and mobile platforms while making the UI very user friendly and functional. Always looking for that next project to challenge me and enhance my skill set.
Are You a
Sybase
Developer?
Get paid while making an impact. Become a Codementor for the next wave of makers.
Apply Now