Not looking for Swift3 Developers? Find other types of developers:
View Profile
Freelance Swift3 developer in Riga, Latvia
Leader, Software Architect, UX/UI Architect, CEO, CTO
Swift 3 is very promising and best choice for iOS apps.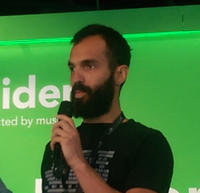 View Profile
Freelance Swift3 developer in Paris, France
iOS Engineer
I've been developing iOS apps for more than 5 years and I've been working solely with Swift for 2 years. I can share with you not only pure iOS knowledge but also good practices and tools to make you more confident and more productive. I've published more than 10 apps to the App Store, I've worked both in large teams and on teams where I was the only developer.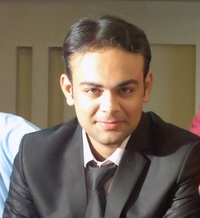 View Profile
Freelance Swift3 developer in Islamabad, Pakistan
UI/UX Designer | iOS Developer | MEAN Stack Developer
I have been working as a UI/UX Designer & iOS Developer since 2010 and 2014 respectively. I have a love for clean design and code and learning new things I'm presently expanding my solid experience in UI / UX design and iOS development. I focus on using my interpersonal skills to design and develop in such a way that creates a strong interest in my employers. I hope to develop skills in product design. As an individual, I'm self-confident and you'll find me creative and naturally passionate. I'm a forward thinker, which others may find inspiring when working as a team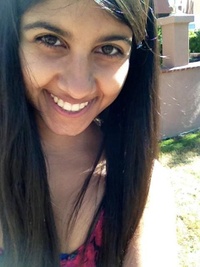 View Profile
Freelance Swift3 developer in Los Angeles, United States
iOS Dev, UI/UX Designer, and Creative Technologist
I am passionate about building scalable software, crafting engaging and intuitive interactions, and teaching. I love helping people of all backgrounds solve problems. I've previously mentored students remotely in web development and Java. Currently, I help professors at the University of Southern California teach iOS development using Objective-C and Swift. I am a strong advocate for rapid prototyping with different tools and approaches and believe that a prototype is worth a 1000 meetings! I am interested in all stages of a product: ideation, prototyping, user research, execution, etc and can offer strategic advice for where to start after having that initial idea.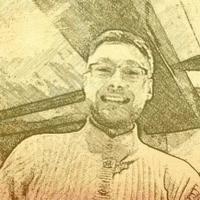 View Profile
Freelance Swift3 developer in Novi Sad, Serbia
iOS (Objective-C, Swift) software engineer. Clean code lover. Problem solver.
Hello! :) My name is Sinisa. Let me tell you a little bit about myself. I've started hanging out with computers when I was in high school. I've started writing software when I went to college, in 2005. Since then, I never stopped writing it :) I've started my professional software development career in 2012. I've done various professional software development in various technologies/frameworks/platforms. From all the technologies and platforms I have worked with, I've come to love iOS development the most and iOS software development is what I specialize in. I am experienced software engineer with: - 5+ years of professional iOS (Objective-C, Swift) software development - 3+ years of professional Android software development - 5+ years of various professional software development in...
View Profile
Freelance Swift3 developer in London, United Kingdom
iOS and React-Native developer, Ex - Amazon
I am 2013 batch Computer Science from IIT MADRAS, India. I have experience of working in companies like Amazon, Uber. I have also experience in working with a VC backed startup. I have experience working in iOS apps, ReactJS, React-Native, NodeJS and Firebase
View Profile
Freelance Swift3 developer in Toronto, Canada
Android, iOS, objective-C, swift :)
Hi, I'm Brad! I'm an iOS and Android consultant by day and an enthusiastic programmer by night. I pride myself on being highly analytical, detail oriented and an exceptional problem solver. I love working with people and believe I am an exceptional collaborator and communicator!
View Profile
Freelance Swift3 developer in Tegucigalpa, Honduras
Mobile Developer
I started my own web development company 10 years ago, I worked on front and backend html/css/python/rails/js. I have worked on more than 30 web app projects. 5 years ago I started doing mobile development on iOS, now I am developing games using Unity3D and doing iOS apps for client work. I've released more than 10 apps and games on the Appstore. I have a lot of experience programming and troubleshooting problems.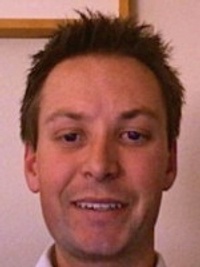 View Profile
Freelance Swift3 developer in El Cajon, United States
iOS Developer, Owner, and SLP at Expressive Solutions
I was originally trained as a speech-language pathologist, but I started collaborating with developers in 2010 to create iOS apps for the children I serve. Since then, I participated in various roles to produce 7 apps on the App Store for my own company. Initially, I created content, user interfaces, and support materials; however, beginning in 2014, I focused on contributing Objective-C and Swift code to my apps. Coding has been challenging yet rewarding throughout my experience with iOS development. I am very passionate about writing code to solve problems and to help end-users.
View Profile
Freelance Swift3 developer in Commack, United States
Manager of Web Technologies at a University in the Tri-State Area
I lead the team at my university responsible for building native mobile and web apps on a daily basis. I also get my hands dirty in building apps from start to finish.
Are You a
Swift3
Developer?
Get paid while making an impact. Become a Codementor for the next wave of makers.
Apply Now