Freelance Swift2 Developers Available for Hire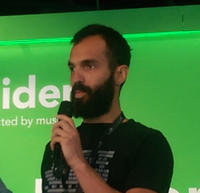 Hire Now
Freelance Swift2 developer in Sainte-Luce, Martinique
iOS Engineer
I've been developing iOS apps for more than 6 years and I've been working solely with Swift for 3 years. I can share with you not only pure iOS knowledge but also good practices and tools to make you more confident and more productive. I've published more than 10 apps to the App Store, I've worked both in large teams and on teams where I was the only developer.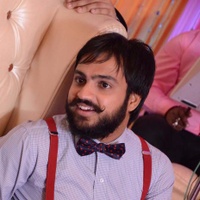 Hire Now
Freelance Swift2 developer in Delhi, India
Lead iOS developer with 5 years of experience 👉 www.tanmay.cc
I am an EXPERT in creating adorable User Interfaces and Beautiful animations. I have more than 4 years of experience developing Mobile Apps. My portfolio is here ➔ www.tanmay.cc What clients have said about me 📝 - Zane Kellogg, Co-founder | BelovedRobot.com ❝Tanmay is an excellent communicator and mobile developer. For our project he was able to quickly understand the requirements and contribute on a very complicated iOS app. He is persistent and thorough, a great asset to any team.❞ Samant Sikka, Co-founder | Sqrrl.in ❝We were looking for kickass iOS developers who could not only deliver the product but someone who can work as a core member of the team and contribute to the product development. Tanmay was all that and more. He fit right in and challenged us when needed in the b...
Hire Now
Freelance Swift2 developer in Los Angeles, United States
iOS Developer/Backend Developer/Entrepreneur/CTO for Hire
8+ years of iOS Development. Over 20 million downloads on applications I was the sole developer for, 100+ million in client work. I mostly work with early level startups and have taken various roles in the tech side of mobile companies. I have released dozens of mobile apps with these companies for the iPhone, iPad, and Apple Watch, that were built with Swift and/or Objective-C. Check out my LinkedIn to find out more about me, feel free to reach out.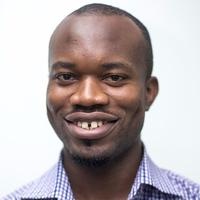 Hire Now
Freelance Swift2 developer in Lagos, Nigeria
Get it done
Mobile developer, I love creating web and iOS apps. I'm here for you. Let's talk!
Hire Now
Freelance Swift2 developer in San Jose, United States
Polyglot Developer driven to continuously learn
Hi my name is Drew. I am Co-founder and Developer at http://upte.ch. We are a consulting and contracting firm focus around Product, Design, and Development. If you are interested in what we do don't hesitate to reach out. We do work for startups as well as more substantial companies. In between our longer term engagements or mixed in-between our consulting engagements we fill our time by doing shorter term mentoring & freelancing. I started out working for a relatively large government contractor and after 6 years of working for them I decided to move into the startup world and get into projects where I would see more direct customer feedback. Throughout this time I have been focused primarily in the web app (Ruby, Python, JavaScript) and mobile app (iOS) space. I have been lucky enough ...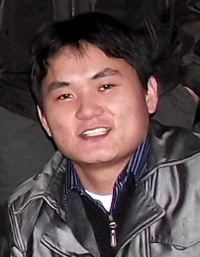 Hire Now
Freelance Swift2 developer in Sydney, Australia
Senior iOS and Android Application Developer
I am working for iOS and Android application developer for my customers in order for customer's app to become a World Top Application. I am an 8 years experienced iOS and Android native app developer. I've started Android app programming since 2009, started iOS app programming since 2011. I've developed dozens of native apps and published them to apple app store and google play stores. I like Swift, Objective-C and Android Java programming very much. Actually I enjoy it. Writing some code, then it shows me Beautiful working result. I like playing soccer and playing piano, too.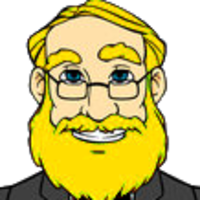 Hire Now
Freelance Swift2 developer in Chicopee, United States
I haven't had a dissatisfied client yet
MS in Computer Science with over 12 years of professional experience from IBM to startup founder to freelancer with a lifelong ♥ for coding. I've published two IT books; expect excellent communication skills and professionalism.
Hire Now
Freelance Swift2 developer in Toronto, Canada
Android, iOS, objective-C, swift :)
Hi, I'm Brad! I'm an iOS and Android consultant by day and an enthusiastic programmer by night. I pride myself on being highly analytical, detail oriented and an exceptional problem solver. I love working with people and believe I am an exceptional collaborator and communicator!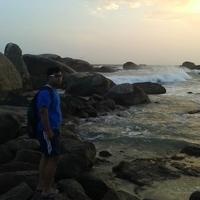 Hire Now
Freelance Swift2 developer in Indore, India
Senior Full Stack Software Developer and R expert
I am 2010 graduate batch from Michigan State University having Bachelors degree in Mathematics. From then I have worked with a breadth of companies from software giant EBAY to a 1 year old startups. In EBAY, I have lead a team of 4 engineers. I have solid grasp of software engineering and worked with very interesting technologies.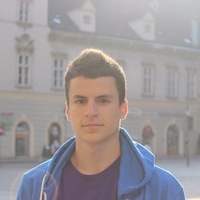 Hire Now
Freelance Swift2 developer in Belgrade, Serbia
Computer science student and Apple fanboy, in love with iOS development
I am a young and hardworking software engineer. With 2 year experience in software engineering, I am mainly focused on mobile technologies and developing mobile applications for iOS and Android. During last few months I'm getting more into React Native. I have an organized approach to software development. I make clean, carefully thought out and high quality solutions to each problem I face. I see programming as a kind of art and love the creative side of it. I enjoy helping others learn, solve their coding problems, and make their ideas become an amazing app.
Hire Now
Freelance Swift2 developer in Bhopal, India
iOS and React-Native developer, Ex - Amazon
I am 2013 batch Computer Science from IIT MADRAS, India. I have experience of working in companies like Amazon, Uber. I have also experience in working with a VC backed startup. I have experience working in iOS apps, ReactJS, React-Native, NodeJS and Firebase
Hire Now
Freelance Swift2 developer in Bengaluru, India
Native Mobile Application Developer
Native Mobile Application Developer with nearly 6 years of experience in developing Android and iOS applications. B.Tech in Computer Science & Engineering from Mahatma Gandhi University. Built several applications covering a wide area of usage such as Utility apps, End consumer apps, E- Commerce apps, Location based apps, IoT, etc.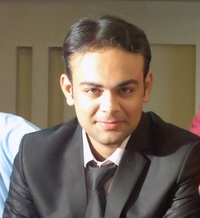 Hire Now
Freelance Swift2 developer in Islamabad, Pakistan
UI/UX Designer | iOS Developer | MEAN Stack Developer
I have been working as a UI/UX Designer & iOS Developer since 2010 and 2014 respectively. I have a love for clean design and code and learning new things I'm presently expanding my solid experience in UI / UX design and iOS development. I focus on using my interpersonal skills to design and develop in such a way that creates a strong interest in my employers. I hope to develop skills in product design. As an individual, I'm self-confident and you'll find me creative and naturally passionate. I'm a forward thinker, which others may find inspiring when working as a team
Hire Now
Freelance Swift2 developer in Little Rock, United States
Experienced iOS developer with more than 50 apps released to date and over 5 million users
Senior iOS Developer with more than eight years developing for iPhone and iPad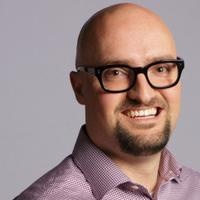 Hire Now
Freelance Swift2 developer in Renfrew, Canada
Lead Developer at Binary Works (IOS + Swift) with 9 Published Apps
I'm a Mobile Dev who writes apps for my indie startup and have published 9 apps to the App store to date with over 100K in downloads. I'm Passionate about code and understanding concepts - the why behind the what! Love helping new Developers learn the ropes - no question too small.
Are You a
Swift2
Developer?
Get paid while making an impact. Become a Codementor for the next wave of makers.
Apply Now