Freelance Swif Developers Available for Hire
Hire Now
Freelance Swif developer in Chicago, United States
Senior iOS Developer with solid background in creating complex mobile applications downloaded by millions of users
Highly passionate and experienced iOS developer with more than 5 year of experience. • Shipped over 50 different iOS apps downloaded by millions. • Computer Engineering graduate from IIT • Great design and UX experience • CTO and founder at Thinkboks • Senior iOS and android developer at UPShow Experience with all core iOS apis and various third party apis. Parse, GPUImage, Firebase, Restful APIs, Auto-layout, Multithreading, Push notifications, In app purchase, Apple watch development, Apple TV development, iCloud, PassKit, SiriKit, Maps, Branch.io, Fabric, FacebookKit, Crashlytics, Raygun, Debugging, OAuth2, Braintree Payments, Square payments, Apple Pay, Networking, Peer to peer connectivity, Alamofire, AFNetworking etc to name a few. Basically I am able to help wi...
Hire Now
Freelance Swif developer in Charnay, France
iOS Developer
Lead iOS Developer in a digital agency based in London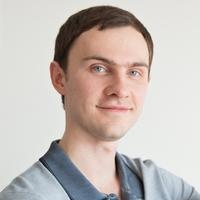 Hire Now
Freelance Swif developer in Ashburn, United States
Experienced mobile software developer with passion for clean code and great software
My name is Max. I am a Senior Mobile Developer at Indigo Books & Music located in Toronto, Canada. I have been a professional software developer since 2008. My core strengths are native mobile application development for iOS and Android. I have shipped many applications to apps stores, so I have experience building the app from an idea to publishing to an app store. I am very serious about code quality, so I am proficient in writing clean code, re-factoring, and design patterns. I have a natural talent to explain complex topics in simple words.
Hire Now
Freelance Swif developer in Ho Chi Minh City, Vietnam
iOS Developer
Passion for technology startup. Currently running an education startup name Ogenii. Build everything from scratch with iOS and Node.js. A mentor for iOS junior developers learn and move fast in iOS.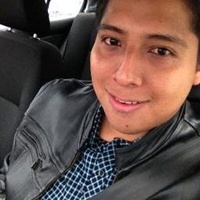 Hire Now
Freelance Swif developer in León, Mexico
Full Stack Engineer
Galileo is a Software Developer with more than 8 years experience. He has made applications for the government, private companies and for his self. He is currently working very hard making mobile applications for iOS devices with Objective-C, Swift and other tools like Firebase, Facebook, Twitter, Fabric, AWS, others. He is a main organizer for LoopTalks, a community for developers in Oaxaca de Juárez, Oaxaca. Where they're trying to increase the engineering ecosystem by building tech companies such as startups and social projects. He has a bachelor degree in Information Management and a Master degree in Internet Technologies.
Hire Now
Freelance Swif developer in Helsinki, Finland
Backend Developer - Serverless - AWS Community Hero
I have been coding backends for over 10 years. Working natively in the cloud for over 4 and for more than an year working with Serverless techologies. I host a youtube channel where I explain basic serverless concepts for all developers. Check it out: https://youtube.com/foobar-codes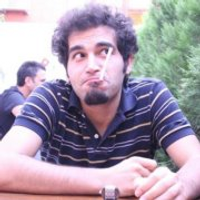 Hire Now
Freelance Swif developer in New York, United States
Mobile developer specialized on iOS
I am an experienced software developer specialized on iOS development but also have Android and backend skills. I have published more than 10 application as a sole developer and contributed to more than 15 apps in total. Also I have my own startup where I mainly experiment new technologies such as React, React Native.
Hire Now
Freelance Swif developer in Dublin, Ireland
Developer, Blogger and Open source contributor
Hardcore developer, UX and usability student, An energetic computer geek. I am in love with Objective C, Swift, Cocoa, Cocoa Touch, Elixir, Ruby (not much with Rails), oh and I also love Software Architecture/Engineering. I like to play around Linux (Ubuntu/Deb) Git, nginx. and Bash.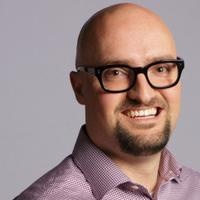 Hire Now
Freelance Swif developer in Renfrew, Canada
Lead Developer at Binary Works (IOS + Swift) with 9 Published Apps
I'm a Mobile Dev who writes apps for my indie startup and have published 9 apps to the App store to date with over 100K in downloads. I'm Passionate about code and understanding concepts - the why behind the what! Love helping new Developers learn the ropes - no question too small.
Are You a
Swif
Developer?
Get paid while making an impact. Become a Codementor for the next wave of makers.
Apply Now