Not looking for Swarm Developers? Find other types of developers: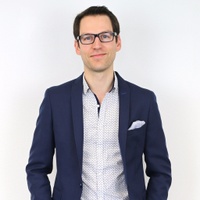 View Profile
Francois-Guillaume Ribreau
Freelance Swarm developer in Rennes, France
CTO - Architect - Fullstack developer
Consultant ✪ Architect/BoardMember @iAdvize ✪ CTO @Redsmin @RedisWeekly @mailpopin founder ✪ Sold @bringr to @iAdvize ✪ Trainer @EPSI_Nantes @UnivNantes ✪ #FullStackHacker
View Profile
Freelance Swarm developer in Beirut, Lebanon
Full stack developer (web,mobile,internet of things)
senior system architect - nodejs jedi - internet of things (pebble watch - arduino - raspberry pi )- javascript addict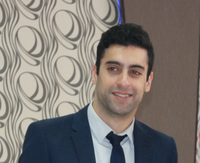 View Profile
Freelance Swarm developer in The Hague, Netherlands
Full-Stack IT Specialist | Championing Innovation
Whether it's the development of an application, troubleshooting an issue, advising or mentoring. I can help you reach your goal in a fast and efficient way. Send me a message to discuss your next project.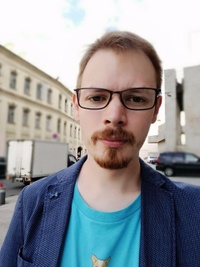 View Profile
Freelance Swarm developer in Moscow, Russia
Ruby (Rails)/PHP (Symfony) Developer
Hi! I am a proficient software developer with tons of experience in building reliable, maintainable and scalable web applications and APIs. I've been doing it for 13 years and I hope that my expertise could help you.
View Profile
Freelance Swarm developer in Wrocław, Poland
(freelance developer ∪ consultant ∪ trainer) ∩ Python
I spend my days coding, learning news stuff and try to get things done, sometimes I fail but is a part of the process. I like to share my knowledge and passion for the things that I love to do, so whether you want to be a programmer or a better programmer I am here to help. I believe there is nothing more important than persistence to achieve your goals, if you have it your are halfway there.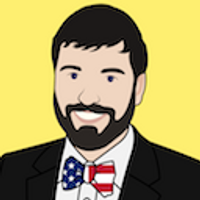 View Profile
Freelance Swarm developer in Bengaluru, India
Full stack web application developer, passionate programmer
Passionate devloper who loves programming. I am an experienced professional in Java,J2EE stack and latest Javascript technologies. I am a fullstack developer with strong capability in front end (HTML,CSS,Javascript) and backend(java,j2ee,hibernate,spring etc.). I don't want to enlist the tech stack here, see it in expertise section. I have 5 years of professional exprience, now working with Oracle corporation as Senior application engineer. About my achievements, I was rewarded the 'best debutant award', I got first prize in the category 'Best Hack'.
View Profile
Freelance Swarm developer in Villa Crespo, Argentina
Lead Software Engineer
Alejandro is a developer who loves learning new things. He is passionate about education, electronics, Open Source, and community-driven events.
View Profile
Freelance Swarm developer in Cork, Ireland
Software Engineer
Software Engineer. Technically adventurous with a mix of geek, gamer and coder. Loves learning and sharing knowledge.
View Profile
Freelance Swarm developer in Deltona, United States
Full Stack Developer/DevOps & Course Instructor/+10 Yrs
I love programming. I've been doing it since I was a little boy at 12, I suppose it's just how I think! - Quick List: DevOps, Docker, Provisioning, AWS/GCloud/VPS, Node, REST, Python, PHP and any Framework, Vue, Angular, Ubuntu, Bash, etc. - Full Scale Apps @ https://jream.studio - Free Lessons @ https://youtube.com/JREAM - Full Training Courses @ https://jream.com - I really enjoy teaching!
View Profile
Freelance Swarm developer in San Diego, United States
Full Stack Web Developer. Technical Advisor for Non-Technical Founders
I am a software engineer consultant, entrepreneur, and technologist with over 15 years of experience in web development, UI / UX, IT, and telecomm with start-ups, non-profits, and Fortune 500 companies. I've held roles such as Front End Web Engineer, Web Software Developer, IT Manager, Project Manager, and Telecom Specialist. Along with co-founding an Internet start-up, I've architected and maintained several websites and content management systems, developed e-commerce platforms, integrated cross-platform invoicing systems, and organized social media, SEO, and online advertising strategies. Specialties: web development, front end development, e-commerce, online advertising, display advertising, social media, project management, SEO, SEM, usability and QA testing.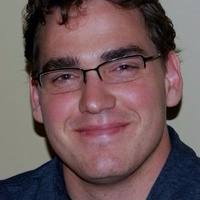 View Profile
Freelance Swarm developer in Birmingham, United States
Self taught Full Stack creator
I am an avid full stack javascript developer.
View Profile
Freelance Swarm developer in Zaragoza, Spain
Systems Engineer and DevOps advocate
I'm a passionate about IT. I really love to understand how each piece engage with each other in this big puzzle Internet and computering is. I don't like to work without having all the understanding needed to analyze and solve any problem in each matter I work with. Those are the reasons why FLOSS (Free/Libre OpenSource Software) is other of my passions, because working with FLOSS allows you to look into any problem until you find the exact line of code that is causing trouble. Those are not the only reasons I love FLOSS, of course. I love working in community, demonstrating the power of the crowd intelligence and making this world a better place. My goal in my professional life is to create some start-ups under my own agile/devop culture influenced convincements, merging b...
View Profile
Freelance Swarm developer in Zahle, Lebanon
Nicolas obtained a degree in Masc. Information Systems Security from Concordia University, Montreal, Canada. During his two years in the program, Nicolas took courses in Information Systems Security. Moreover, Nicolas was a fulltime research assistant, working on the "Cloud Computing" topic, under the supervision of Professor Chadi Assi. Nicolas spent more than 5 years of experience in the Computer Engineering field, and 2 years in the Information Systems Security and Cloud Computing area. Nicolas holds a Bachelor of Engineering in Computer Engineering from the Lebanese American University, Lebanon. Nicolas is the recipient of the prestigious Concordia Merit Scholarship. He is distinguished by his significant critical thinking capabilities, dedication to his work, leadership and teamwork...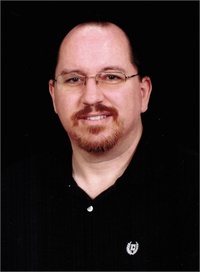 View Profile
Freelance Swarm developer in Sloughhouse, United States
Dockerization, LAMP Stacks, and More
There is nothing better than having someone mentoring you as you work through things. I especially enjoy talking about non-technical subjects such as marketing, product management, and financials.
View Profile
Freelance Swarm developer in Brooklyn, United States
Professional Python Developer, Architect, Automation Expert
Professional computer engineer working as a python developer (Flask), with experience in automation and architecting web systems
Are You a
Swarm
Developer?
Get paid while making an impact. Become a Codementor for the next wave of makers.
Apply Now