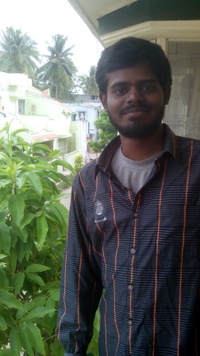 Swaraj Ramesh
An automation tester and developer by profession. Programmer and fiddler by hobby.
One of the things I do almost everyday in my job is creating scenarios and code to test websites with highly complex interfaces. Usually with a custom framework and all necessary abstractions. Emphasis on maintainability, flexibility and re-usability.
Over the years, I've created multiple monolithic and micro service based REST APIs using Java and the Spring framework. From simple fetch from database APIs to backends for complex web applications, with emphasis on simplicity, non redundancy and good design.
I've been doing this as part of my day job, my freelancing gigs and my hobby for the past several years. Sometimes, it can be a bit frustrating for a self-taught programmer. But worry not, for we've all been there and we can easily help you out.
Average Rating
4.0
(1 rating)
Thank you for solving my issue with java/maven. A little bit slow and trial and error but at the end he made my day!