Find a mentor

Web Programming

Mobile App Programming

Programming Languages

Data Science /Engineering

Database /Operations

Others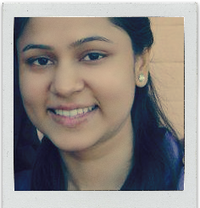 Your most patient Programming Tutor
Average Rating
5.0
(28 ratings)
Feb 2018
Surbhi is a great tutor - she is very patient with my dumb questions and she makes sure that I understood completely
Very helpful and knowledgeable
Again, I had an excellent lesson from Surbhi. She's very talented and she really took the time to insure that I understood every step of my assignment and gave many examples.
Very helpful and quickly addressed my issue, well worth the time.
Jan 2018
Understood requirements quickly. Excellent turnaround time. Will use again.
Subi is an excellent mentor. She is very professional and brilliant. She stopped the session at times when we were running the same code repeatedly. She will definitely be my long term mentor. ! Thanks Surbhi. :-)
Surbhi is really awesome! She helped me with my homework and made sure that I understood everything. Very professional!
Saved my life, quick and efficient and gives the best she can.
Awesome work, Surbhi helped me out immensely!!
MatthewBlue1987
Jan 17, 2018
Surbhi did great with java problems I had. She's knowledgeable and easy to understand. I definitely recommend!
Really knowledgeable and helped me understand datatypes and variables :)
Very Nice, she helped me with c program , Excellent! Hope we will work together for future! Thanks Much!
Dec 2017
Was Very Helpful! Explained and went into detail about all the code.
Oct 2017
Catched on very quickly, was able to give full, detailed explanations. Understood my problems and was efficient and very thorough. Very good experience, happy to recommend!