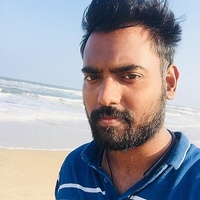 Sunny R Gupta
Lead Frontend Engineer. UX/UI and Software Architecture.
$18.00
For every 15 minutes
Works have been featured in Apple Keynote Events at the launch of iPad Pro and iPhone 6S. I am a front-end expert with a decade of experience in building web applications. HTML/CSS, Bootstrap, jQuery, React, AJAX, ES6+, SASS, Gulp, Node.js etc are some of the most common tech I work with. Started out early on during school with dynamic web-development and search engine optimization. I have specialised in crafting isomorphic front-end applications with responsive and elegant user experiences. I believe in thinking as the end-user and building something that everyone would love to use. The previous stints at various companies like Fab and Hem have helped me gain deep insights in achieving consumer satisfaction with intuitive design.
6
JavaScript
4
React
3
Node.js
3
Html
Github repositories
jsLogger
A simple JS Logger with support to override and disable default javascript logging.
cheese-cake-factory
Yet another twitter clone!
Do You Need Redux in Your App?
Redux is an implementation of Flux. Learn how to remove uncertainties and complexities from our applications with Redux.
What are "First-class functions" in JavaScript
JavaScript is one of the most popular languages which claims to feature "First Class Functions". So, what does it mean to be a first class function? Let's explore.
Origins of JavaScript, or ECMAScript.
This post deals with the origins of JavaScript/ECMAScript and how it has evolved from 1995 to 2017 and beyond. Many Front-End engineers are now referring to a term called "JavaScript Fatigue", owing to the many new frameworks and libraries they have to keep up with. This post tries to make sense of all that is happening and give developers a bigger picture of why this is really good for the language moving forward.
Average Rating
5.0
(17 ratings)
Sunny was really, really helpful! He definitely cleared up a lot of my questions without making me feel like a n00b.
Very very helpful - helped me solve the problem I was requesting help with as well as discover other code errors that I didn't even know where there, and helped me fix and understand those as well.
He was nice, clear, knowledgeable and didn't waste time solving my problem. He also offered free follow up if I was confused. Great job.
Excellent. Really helped nail down the requirement in short time
Sunny is a great mentor patient and understanding! Great debugging skills just in a few minutes he found the problem.
Did a great job walking me through the concept.
Sunny was friendly and knowledgeable, I've learnt a lot about debugging javascript from our session together.
Sunny was very knowledgible, patient and very helpful. Great mentor!
Really awesome mentor! Perhaps, one of the best. I've worked with.
it's great. he showed me his train of thought; how he trouble-shoot the problems and solve it.
VIEW MORE REVIEWS