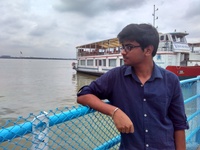 Sukeesh
C, C++, Python, PHP, JavaScript
Average Rating
5.0
(5 ratings)
Apr 2018
Mar 2018
Sukeesh completed my project timely and followed instructions to the letter. Unlike other codementors, He also showed me how my program would run via a video conference. He was also careful enough to spot any mistakes and contacted me about it. I would highly recommend and use Sukeesh again for another project.
Sukeesh is excellent, helped me with my code exactly how it needed to be and was extremely fast in doing so! Made my first experience on Codementor a great one! Highly recommended!
Feb 2018
fixed my code, and answered all my questions . thank you !!
Jan 2018
Super fast, great communication and excellent work. I really appreciate the help! :)