Freelance Sublimetext Developers Available for Hire
Hire Now
Freelance Sublimetext developer in Chattanooga, United States
Technology & Software Consultant
My daily editor of the last several years. I've recently begun investigating Atom, but still use

SublimeText

frequently.
Hire Now
Freelance Sublimetext developer in Istanbul, Turkey
Go & Node.js & React expert. CTO & God level patient mentor with 20+ years of experience.
From now on, I'm only accepting requests for Go language. If you're interested in learning Go Language, I can train you. But, I'm no longer available for solving your product/project problems. Please only message me if you're interested in the training. Thank you. --- Hey there! I've been creating applications for 25+ years, and I love teaching. Your skill level is not important to me. You're a beginner, intermediate or expert developer. No problem. We all are junior developers for a lifetime, always learning. I can teach you how to pick up a new skill, or upgrade your existing skills or update you on the latest technologies. I would be delighted to mentor you also on how to develop yourself and your career, or the books you should read, the courses you should take, etc. If you're tryi...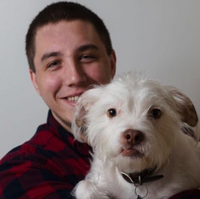 Hire Now
Freelance Sublimetext developer in Beverly, United States
3 Years Experience Ruby on Rails Developer, 2 years experience mentoring at Bootcamp
I have a Masters from Northeastern University and a BA in GIS from Salem State University. I'm a Ruby on Rails developer at a large company in Boston, I've been working with Ruby on Rails for three years now. I learned in a bootcamp, and I'm now a mentor at that bootcamp. Before tutoring Ruby on Rails, I tutored Computer Science, Information Technology, and Geographic Information Systems topics for students at my undergraduate university. I have many years of experience in teaching across multiple subjects, so I'm confident that we can achieve your goals with Ruby on Rails by working together. I love tutoring because I've gone through all the same struggles that students are stuck on right now. I went through many of the same problems that students face, I've learned to deal with them and...
Hire Now
Freelance Sublimetext developer in Rio de Janeiro, Brazil
Rails Developer. Microsoft Excel & VBA specialist.
Industrial Engineer. Web Developer. Relevant financial background. Flavio is prepared to become an immediate contributor on tasks concerning the development and deployment of Ruby on Rails applications (both front and backend), querying databases, and managing work with git. Based on previous experience, further qualifications he can offer are mostly related to Finance, Analytics, and Process Automation.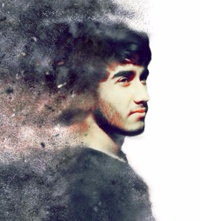 Hire Now
Freelance Sublimetext developer in Delhi, India
UI/UX Designer | Front End Developer | Design Consultant
Building a websites is easy, but designing one takes skills. Everything is designed but only few things are designed well so don't hesitate to ask questions :) I am experienced Front End Developer and UI Designer. I have been to lot of hackathons and designathons ,won a few including IIIT Delhi minimal UI design.
Hire Now
Freelance Sublimetext developer in Mérida, Venezuela
Member en Plone Foundation
I am native from Maracaibo, Venezuela, I a graduated of the "Academia de Software Libre" of Fundacite Mérida as "Especialista en Desarrollo en Software Libre" and also a graduate of the Colegio Universitario "Dr. Rafael Belloso Chacín" as "Técnico Superior Universitario en Informática", currently I am a member of the CENDITEL Foundation community, where I serves as Developer on Free Technology, I am advisor to Venezuelan government agencies regarding issues of community collaboration and free software development. I have experience using Free Software since 2002, I have been participated as a collaborator in the Internationalization process and Spanish localization in many Open Source and Free Software projects, I am an active contributor in Venezuelans projects like "CANAIMA GNU/Linux"...
Hire Now
Freelance Sublimetext developer in Ashburn, United States
Hire Now
Freelance Sublimetext developer in Alameda, United States
developer, teacher and mentor since 1998
I have over 18 years experience as a software solutions developer and 10 years experience as a technical manager and architect of process driven solutions. Over the past decade I've developed a deep understanding of business & government transformation and change management. I've also practiced effective people and project management skills with proven track record in team building and facilitation. My specialties, in a word, include: people, process, software, solutions, architecture, design, development and delivery.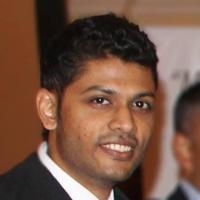 Hire Now
Freelance Sublimetext developer in Colombo, Sri Lanka
Startup founder, Hybrid designer/developer, Geek-of-all-trades
Founder of a small mobile/web development lab. Co-creator of "Pages Admin Dashboard" (pages.revox.io/dashboard/) and "Pages Frontend" (pages.revox.io), two popular UI frameworks available on Themeforest. Loves sharing knowledge. Passionate about web technologies and design.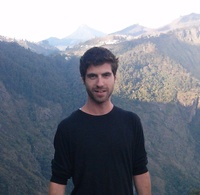 Hire Now
Freelance Sublimetext developer in Tel Aviv, Israel
Front End Developer and Enthusiast
I like beautiful things, and often make a habit for myself not only to implement them, but make the code of them beautiful as well. I'm thrive to learn new ways to make my code better, more usable and understandable, be it through new methodologies or web developing tools. I often had the good fortune to lead large-scale projects, HTML/CSS design wise, so had the opportunity to know the ins-and-outs of the design, starting from the architecture and the big picture to the fine-tuning and the little pixels. CSS is often overlooked, being a 'dumb' language, but many people don't realise how important it is - aside from being the design language of the web, it's also a could-be bottle neck in terms of rendering, since the website doesn't load until the CSS does. Over the years I had the opp...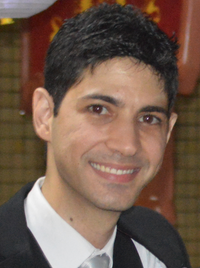 Hire Now
Freelance Sublimetext developer in Salvador, Brazil
Computer Vision developer with 5+ years of experience ranging from Face Recognition Access Control Systems to Medical Image Analysis. Machine Learning and Data Science enthusiast. C++ and Python as main programming languages.
Most of my experience comes from a variety of R&D projects involving Computer Vision and Artificial Intelligence systems. My biggest motivation is to see great technologies in the works to make activities easier, more productive, more secure, or even to assist people, making a difference in their lives. I have worked in several in different fields related to these subjects. Optical Character Recognition from mobile camera pictures, Facial Recognition system for Access Control and Production Line Inspection using camera are a few examples of these projects. I also have developed extensive research in Medical Image Analysis.
Hire Now
Freelance Sublimetext developer in Copenhagen, Denmark
Experienced Back-end Web Developer Since 1999
I am a highly regarded web developer, specialising in back-end development. I hold a First Class degree in Internet Technology (with Hons.) and I have a good eye for system and database design. I've worked in leading commercial and academic environments since 1999. I've developed both small and large scale projects through-out the entire life-cycle. I have around 12 years experience with PHP websites, 5 years with ASP Classic sites, and 3.5 years with ASP.NET and C#.
Hire Now
Freelance Sublimetext developer in Lisbon, Portugal
Full-stack Software Engineer, OpenSource Consultant, SysAdmin and IT Teacher
PURPOSE: Grow as a member of a team which encourages cooperation, proactivity and challenge. Specialties: Ruby, Rails, Padrino and Sinatra, NoSQL,FreeBSD Father, Software Engineer, Runner | Carpe Viam
Hire Now
Freelance Sublimetext developer in Littleton, United States
Ruby on Rails Tutor - For beginners to early intermediates
Looking to learn Ruby on Rails, and how to code? Are you a true beginner? Perhaps thinking about changing careers? I did! Prior to being a Ruby on Rails full stack web developer I was in education for 15 years. I have an MA in Education and have been a: high school teacher, English tutor in Italy, corporate trainer, training manager and director of training at two software companies. I am currently a Ruby on Rails full stack web developer. I have built web applications and websites from the ground up using Ruby on Rails, Ruby, RSpec, Test::Unit, CSS3, HTML5, jQuery, JavaScript, Sass, Bootstrap, command line, Git, PostgreSQL, ElasticSearch, Redis, Resque, Heroku and more. I am looking to give back to the coding community through education! I am offering real time online tuto...
Are You a
Sublimetext
Developer?
Get paid while making an impact. Become a Codementor for the next wave of makers.
Apply Now