Not looking for Stylus Developers? Find other types of developers:
Hire Now
Freelance Stylus developer in Berlin, Germany
Cutting-edge full-stack developer
Main choice for CSS styling, like the cleanness and pythonish syntax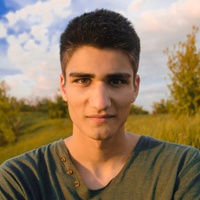 Hire Now
Freelance Stylus developer in Backa Palanka, Serbia
CEO & Developer at Studio XXII
Hello 👋, I am an experienced Front-end developer, Designer & Consultant. Usually working with large scale front-end architectures and complex web animations 👾. Love to share knowledge 📚 . Also, love analog photography 🎞 and cold spaghetti 🍝.
Hire Now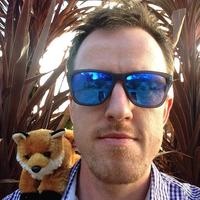 Hire Now
Freelance Stylus developer in Long Beach, United States
Experienced full-stack developer. I see code as an art form.
"Whoever travels without a guide needs 200 years for a two-day journey." Whether you're just starting out on the journey to becoming a great coder, or whether you're somewhere in the middle and you just got stuck, don't let it hold you back longer than necessary. I have over 8 years of experience with multiple software stacks. I started on Java with Spring Framework, then switched to Ruby on Rails. These days I work mostly with Node.js and CoffeeScript. I've worked with 4-person startups, billion dollar companies and everything in between. My goal is to get your issue resolved as quickly as possible, and give you all the tools and knowledge necessary to *understand* why you had this issue, and how to prevent it going forward.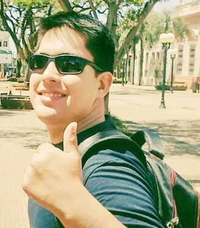 Hire Now
Freelance Stylus developer in Encarnación, Paraguay
Full Stack Developer & DevOps
Hi there! I'm a highly focused FullStack Developer with 5 years' experience working in a variety of developments as a freelancer and as a part of developer's teams, I've been working always from my location as a remote developer. I'm always looking to code to the highest standards to write solid code. I'm continuing learning and using new technologies to improve my work's quality and skills. I'm trustworthy, organized, methodical and with a really good eye for the details. I understand the value of good communication regarding all progress for the whole entire work as a fundamental key to tighten the long lasting relationships. I'm comfortable working either independently or as part of a team. I'm a computer's technician, help desk, support and more too. I've worked around 2 years for ...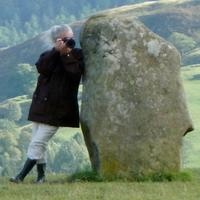 Hire Now
Freelance Stylus developer in Barking, United Kingdom
CTO & Chief Hacker @ ConceptSauce ltd, consultant, poet and author
30+ years systems design and devops, tech lead on many startups. Consultant — introducing and using Docker workflows from dev to deployment, systems automation, lean workflows. Currently developing solutions in nodejs, golang (go), front-end, reactjs, ES6. 

"Whatever the job takes" would be a good motto I guess. Hardware, software, systems design, deployment strategies , linux admin, strategic planning and evaluation, even the odd bit of graphics and making the coffee when needed. Have to admit I'm no good at the coffee part - it's just not my cup of tea :) Have a specific need please ask, 30+ years covers a lot more ground than I put in here. Past clients include: Chaumet jewellers, Atari, Activision, Nomura, Guardian Royal Exchange Assurance, AA, RAC, Pioneer Concrete, MOD, NHS...
Hire Now
Freelance Stylus developer in Toronto, Canada
React.js Expert
I am a React.js specialist with expertise in tackling bugs. Since 2013 (when React.js came out), I have been helping startups and big companies with best-practice architecture and squashing bugs. I frequently spend time with open source projects and I am very active in the React.js community.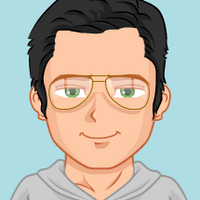 Hire Now
Freelance Stylus developer in San Jose, United States
Senior Software Engineer
My engineering experience is mostly with Web Front-End development. My top skills are JavaScript, HTML, CSS and Node.js though I am also familiar with Java and Python.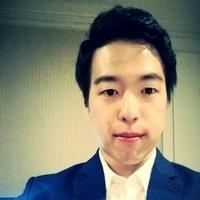 Hire Now
Freelance Stylus developer in Winchester, United States
Full Stack ReactJS Redux Developer
Expert Full Stack ReactJS Redux Developer Clients, please be prepared before the session starts. Some clients requests something absolutely ridiculous where they pause every minute they need to describe or prepare something for the session. I am dedicating my time for you, so you should dedicate your time for me as well. I will be billing every minute that I spent with you regardless of the type of work performed. (However, if you need to go to restroom, I will happily pause). My typical session does not last more than an hour. I will do everything I can to resolve your issue as quickly as possible.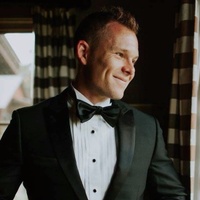 Hire Now
Freelance Stylus developer in Cedar Park, United States
I am a React Developer from Austin, TX.
Many people love the idea of being able to use programming to turn their ideas into reality. The problem is that so many people who are new to programming fail to get past the initial hurdle. That hurdle where everything seems so complicated, confusing, and impossible. They never reach that 'aha!' moment where they realize how magical programming really is. It is my goal to help you reach that moment. The moment where the pieces all fall into place, and you are able to build the app, bot, or website that you've been dreaming about. A little bit about me: I have 6 years of development experience in Web Development, 5 years of Web Application Development experience, 2 years in mobile development in iOS and Android, and 2 years in Web and Mobile Design. My strongest skills are HTML, CSS,...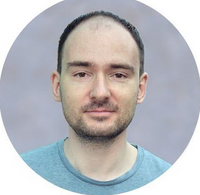 Hire Now
Freelance Stylus developer in Kiev, Ukraine
15+ years, Full-stack Javascript Developer. I enjoy explaining basics patiently, or move to advanced topics in my expertise anytime. ☆ 500+ 5-star sessions.☆
[ Beginner discounts — read more... ] Web development is my life, since 2002. For over decade I'm excited to work on the full stack of web sites and applications. With more focus on Front-end and Javascript full stack in recent years. My focus: ● HTML, CSS ● Javascript, ES6 ● ⚛ React, JSX, React-Router, Redux, Material-UI ● Firebase for Web: Database, Auth, Storage, Hosting, Functions ● jQuery, Backbone, Marionette ● AJAX, Axios, fetch ● async ● Git, Github ● npm, yarn ● Chrome DevTools ● CSS Frameworks, Bootstrap, Bulma, Foundation, Semantic-UI, SASS ● Handlebars ● NodeJS, ExpressJS, MongoDB ● Webpack, Browserify, Gulp, Bower, Require.js ● Jekyll ● ---------------✁------------------------- HOW TO GET THE BEGINNERS RATE ($10 per 15 minutes) If you are beginning your journey into w...
Hire Now
Freelance Stylus developer in Los Angeles, United States
Goal-driven HTML, CSS, Stylus, JavaScript, Ember, and WordPress. Learn the things properly, in the right order, and with real-world reasoning / even if you don't know how to 'open your text editor.'
Hello, My name is Derek. I write HTML, CSS and JavaScript to build websites and web applications. I work as a consultant helping small businesses with branding and websites and strategy and all sorts of stuff. I also contract with a few marketing agencies where I build the front-end of interactive applications. *Actually*... I just started full-time as Sr. Product Designer for Tru Niagen. I learned everything the hard way. You shouldn't have to. There are so many 'frameworks' and buzz-words - and while so many people are creating things to make our lives easier, those tools can cloud what is actually happening and make learning some messy business. Just because someone is a great developer doesn't mean they are suited to teach. Many developers lack the empathy or memory to explain concep...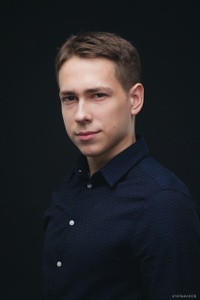 Hire Now
Freelance Stylus developer in Izhevsk, Russia
Senior front-end engineer
After 8+ years experience in a web development, my brain has learned to be flexible. It means that I got a skill to adapt to most of the projects and teams. One of my secrets of successful web development is quick understanding the core of the project, active communication with a team, understanding and solving tasks. In a web development are usually used Trello, Skype, Hangout, Git, Asana, Redmine, Jira, Slack. They help to be well-informed about the process and in communication with a team. That's why I usually work in such environment!
Hire Now
Freelance Stylus developer in Brooklyn, United States
Frontend engineer
Seasoned frontend developer. React enthusiast. CSS nerd. Care about API design and best practice.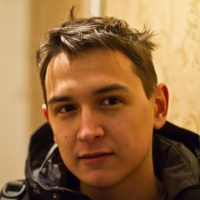 Hire Now
Freelance Stylus developer in Saint Petersburg, Russia
Lead Front-end Developer – Luxoft
I've been working as a Front-end developer for the past three and a half years and it was a very exciting experience so far. I am working hard to gain as much experience in all the aspects of programming as I can and enjoy spreading knowledge among others of my kind. Short-list of main technologies I have experience in is as follows: Languages: JavaScript, ES2015+, TypeScript 3 Frameworks: Angular, Angular 2, React/Redux, Vue.js Libraries: lodash/underscore, jQuery, Bootstrap, d3.js Package managers: npm, pip, aptitude Build tools: Grunt, Gulp, Webpack VCS: Git, Mercurial, TFS Backend (worked with): PHP, Python, .NET, Java OS: Windows, Ubuntu, MacOS
Are You a
Stylus
Developer?
Get paid while making an impact. Become a Codementor for the next wave of makers.
Apply Now