Not looking for Struts2 Developers? Find other types of developers:
View Profile
Freelance Struts2 developer in Noida, India
Manager, Developer Tools at OpenMRS
I have written struts apps for a number of startups and have even tweaked the framework to incorporate new 'spring-like' features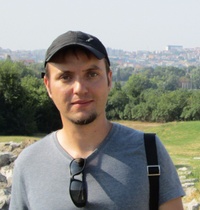 View Profile
Freelance Struts2 developer in Amsterdam, Netherlands
Full Stack Developer
I'm professional back-end and front-end developer with 9+ years of experience. Has architected and implemented lots of web apps. Always keeping in mind client needs, deadlines, and proactively suggesting best ways to achieve customer goals. Passionate about new technologies and best software design practices.
View Profile
Freelance Struts2 developer in Seattle, United States
Full-Stack Developer, Architect, Designer, and Agile Trainer
I have 20 years experience as a full-stack developer, architect, and designer. I cofounded a company that specializes in cloud-based mobile apps for the enterprise. I've trained and coached hundreds of Fortune 500 technical employees in software engineering best practices, tooling, and agile best practices. I've also taught Java and C programming at University of Washington, Seattle. I've designed, developed, and distributed apps using platforms and frameworks such as Java SE, Java EE, iOS, and Android. https://johnboyer.me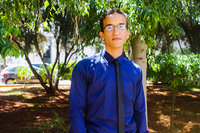 View Profile
Freelance Struts2 developer in Rabat, Morocco
Mobile developer (intern) at SQLI
A software engineer and a big fan of Java & Android.
View Profile
Freelance Struts2 developer in Mexico City, Mexico
Expert Tech Manager, API and Database Software Engineer: Backend & Web
Summary: Computer Science Bachelors Degree from New York University, 2004 17 years of hands-on software engineering experience in corporate Manhattan offices. 9 years of Java programming in addition to 8 years of managing technology teams. Projects include: HBO GO (API Team, 7 years), Macmillan LaunchPad, Citigroup Private Bank, Schoology. Hands-on coding: Senior Engineer for API Design and Implementation in Java. Expert in Oracle and MySQL database design and implementation. Technology skill set: - reverse engineering old web sites - root cause analysis of hard-to-solve bugs - master in integration solutions like adding a video player or making 2+ systems talk to each other - adding shopping carts to old web sites - adding new technologies to old web sites - upgrading the look & fe...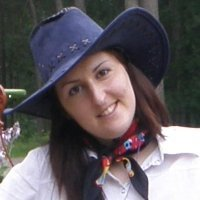 View Profile
Freelance Struts2 developer in Vilnius, Republic of Lithuania
Senior Software Development Engineer at TIA Technology
Senior Sun Certified Java Programmer, specialized in J2EE multi-tier architecture applications, experienced in software design and development. Specialties: Java J2EE ( GWT / JSF / ADF 11g / EJB / JMS / JDBC / JSP / Struts 2 / Servlets / SIP Servlets / XML / XSLT / Oracle XSQL / BC4J), Oracle PL/SQL, Webservices (AXIS2 / Oracle), WebDAV, Oracle Advanced Queuing, Oracle E-Business Suite Applications extending with J2EE, Oracle Forms 6i / 9i, Oracle Reportsi 6i / 9i
View Profile
Freelance Struts2 developer in Mexicali, Mexico
Dynamic Senior Software Engineer Specializing in Game Development for Sizable Firms and Applications
Dynamically inventive and detailed engineering professional with a firm sense of practicality for customer experience. Solid product-building history of state-of-the-art software and web programming, as well as targeted process improvement. Collaborative leader accented by an intricate knowledge of coding and success with system integration across various platforms. Proficient in increasing the market effectiveness of products and raising revenue through efficient diagnostics and targeted problem solving. Dedicated software reliability advocate with expertise in groundbreaking applications and tools.
View Profile
Freelance Struts2 developer in Natal, Brazil
Full Stack Developer
I am a software developer with +6 years of experience as Java developer, and +5 years of experience as C# .Net developer, both web and desktop.
View Profile
Freelance Struts2 developer in Kensington, United Kingdom
Software Craftsman
I'm a software developer with 11+ years of experience as a full-stack developer. I love to embrace new practices and promote the software craftsman values. Idealistic planner, pragmatic executor. I enjoy a lot explaining, pairing and mentoring other developers to improve their skills.
View Profile
Freelance Struts2 developer in Washington, United States
I am a full stack developer for past 10 years and haave majorly worked in financial domain.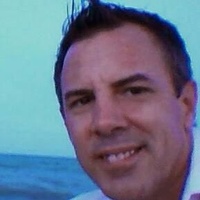 View Profile
Freelance Struts2 developer in João Pessoa, Brazil
Full Stack Developer
Technologist. Startup enthusiast. Karate practitioner. Always a positive influence.
View Profile
Freelance Struts2 developer in Sontheim, Germany
Software Developer & Entrepreneur
I love to help businesses and young entrepreneurs to create meaningful apps and websites. I sold my first website back in 1998. It is still online and a well-kept secret of mine. Even offering to re-do it for free didn't help to convince my customer to replace it. Since then I have worked as backend engineer for financial systems, team leader for medical devices and project manager for the paper industry. Today I am focussing on high-speed websites with a lot of traffic. And I love to consult people who just get started. For me, this diversity means a lot of fun, and I can learn something new every day - not to mention the tons of great people I met. We developers often forget that it is not only the skills that define us. It is also the people who helped us developing these skills. We...
View Profile
Freelance Struts2 developer in Cairo, Egypt
Solution Architect at KnowledgeNet
Specialties: Developing financial softwares for capital market domain using Java technologies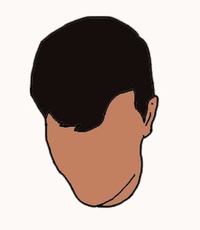 View Profile
Freelance Struts2 developer in Ashburn, United States
Software Engineer at General Motors
I am a quick learner with an interest in coding with new technologies. I excel in problem solving and am strong in setting and following good standards. An ambition of mine is to live and work abroad in Europe.
View Profile
Freelance Struts2 developer in Chicago, United States
Founder of WeDeliver - Techstars alum, software engineer and entrepreneur. I started programming in 1986, people started giving me money for it in 1996. I'm best at Java and Android, and I love solving problems.
I'm the chief technologist and co-founder of a same-day delivery platform for local businesses (acquired 2015). My background is in software engineering and leadership, with well over 18 years of professional software development experience. I'm experienced in the all aspects of the software development life-cycle, and have successfully managed over 90 web application projects since the late 90s. I love to learn, and have mentored many software engineers over the last 16 years, and enjoy seeing more of them add entrepreneurship to their portfolio of skills in recent years.
Are You a
Struts2
Developer?
Get paid while making an impact. Become a Codementor for the next wave of makers.
Apply Now