Not looking for String Developers? Find other types of developers: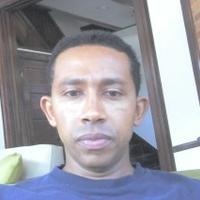 View Profile
Freelance String developer in Silver Spring, United States
Senior .Net Developer
• More than 13 years of overall software development experience having expertise in all stages of the whole software development life cycle. • Microsoft Certified Solution Developer in .Net • Proficient in Object Oriented Analysis and Design(OOAD), Object Oriented Programming (OOP), ,design patterns, software development best practices, Agile development Methodology, and TDD • Excellent interpersonal, communication and organizational skills, productive relationships by working effectively with team members at all levels; easily adapt to new environments and with great potential to learn. • Have a great passion about technology and always try to keep up by reading tech blogs, checking out developer podcasts and webcasts, and attending developer training classes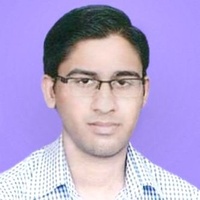 View Profile
Freelance String developer in Mumbai, India
Full-Stack Developer
I have been working as a full stack developer for about 7+ years. I have experience of consulting for, designing and developing a number of websites and apps. I have experience of shipping products and scaling them.
View Profile
Freelance String developer in New Delhi, India
Web Developer with expertise in python and django
I am a freelance consultant. I help companies to scale up their infrastructures and in development of their products .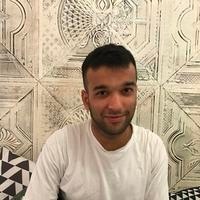 View Profile
Freelance String developer in Medellín, Colombia
Versatile Python Developer, Teacher and Bug Fixer
Hi there! I'm Udit :) I have been programming in Python for the last 6 years dealing in Web, Data Science, Hardware, Maths, Business Applications, Automation Projects & Web Scrapers. I'd like to help you here, these are some of the things you can talk to me about * Design & Developing Django, Flask Web Applications * Design & Developing REST APIs * Deploying Python application to Servers (A lot of SysAdmin stuff) * SQL & NoSQL Databases * Key-Value Stores like Redis, DynamoDB * Solr & ElasticSearch Implementations * Serverless Python Application deployments on AWS Lambda (my new favorite) * Wordpress Customization and Deployment * Javascript, HTML & CSS * Dash and Plotly Dashboards * Pandas Data Analysis * ETL Systems I can also help you with Pandas, NumPy (rudimentary data s...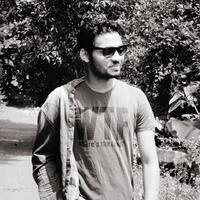 View Profile
Freelance String developer in Bengaluru, India
I'm Saurabh, a Hustler, Thinker and most important I live, eat and drink Web, in short I LOVE THE WEB.
Cofounder at SchoolCom and a tech advisor for a bunch of startups.I am a hard core techie and has worked on almost every tech stack out there.I also ranked among the top 500 programmers in the world.I mentored more than 150+ developers and 10+ startups on tech fronts. Mentor at Spotsoon (www.spotsoon.com) Cofounder at SchoolCom (www.schoolcom.in) Profile (www.codedoctorx.com)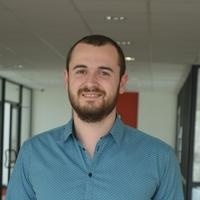 View Profile
Freelance String developer in Sofia, Bulgaria
Patient, easy-going, specialized in ASP.NET Web API, MS SQL and Cloud applications
I graduated the American University in Bulgaria in 2016 with a double major in Computer Science and Information Systems. In early 2016 I became one of the co-founders of Centroida, where we designed and built Central Property - a complete cross-platform solution for property managers. I have 3+ years of experience with Microsoft.NET and MS SQL - including Entity Framework, .NET MVC, and .NET Web API. I have designed and implemented the entire back-end structure of numerous projects, including Central Property, using the aforementioned technologies. I also have experience with back-end Node.js, AWS (Lambda, S3, Route 53, DynamoDB etc.), having developed several infrastructures for products working with big data. As hobby projects, I like creating simple games - both multiplayer browser ...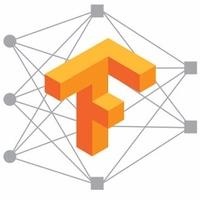 View Profile
Freelance String developer in Santa Clara, United States
Senior Platform Engineer, expert with AWS, Go and AngularJs full stack to handle millions of concurrent users for e-commerce and world wide platforms.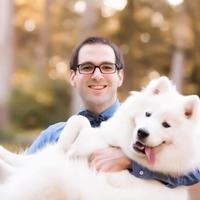 View Profile
Freelance String developer in Ashburn, United States
Expert programmer. Crafty scripter.
I am a software engineer with a master's degree in computer engineering. I've developed an iPhone game and have been working at Apple for the last three years honing my C, Objective-C, Python, Perl and Bash skills.
View Profile
Freelance String developer in Helston, United Kingdom
Director of Software Development at PRESENT e-Learning Systems
Innovative and vision-driven professional with more than twelve years' success in the design, development, and deployment of front-end features and back-end framework for websites and mobile applications featuring dynamically generated content and highly customized features. Solid communication and leadership acumen, directing team efforts and serving as a key resource and contributor within collaborative work environments. Forward-thinking and results-focused, strategically balancing time, resources, and priorities to meet shifting needs and achieve key milestones within established timeframes.
View Profile
Freelance String developer in San Jose, United States
Python enthusiast
I have been in love with python since the day I got the hang of it. I use python everyday at work and in my personal life to make things easier. In a way python is making me lazy!!!
Are You a
String
Developer?
Get paid while making an impact. Become a Codementor for the next wave of makers.
Apply Now