Not looking for Streaming Developers? Find other types of developers:
View Profile
Freelance Streaming developer in San Francisco, United States
Think like a business man, solve problems like a coder
I enjoy solving problems quickly so that we can move on to solving even better problems.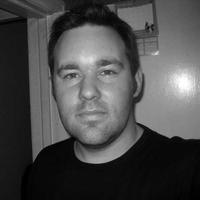 View Profile
Freelance Streaming developer in Nassau, Bahamas
CTO-Level Open Source Architect: High-Availability PHP, Audio/Video Specialist
15 years' experience in advanced open-source software PHP development, with specific emphasis on long-term architecture, security, and high-availability scaling. CTO-level skills and experience with startups, as well as teams of 400+ devs for major international brands. Example projects: OAuth2 APIs, CDNs (S3/Rackspace etc), e-commerce processing (Stripe, Braintree), queueing (Redis, Beanstalkd, AMQP etc), NoSQL & graph databases (Neo4j), dynamic PDF generation, image creation/manipulation (Instagram-style filters etc), video encoding/streaming (Wowza, Red), server data encryption, Cloud/server setup with services (cron, backups, supervisor), client email management (Mandrill, Mailgun), multi-lingual UI apps. And plenty more. Typically find myself on the phone to clients who a) have ...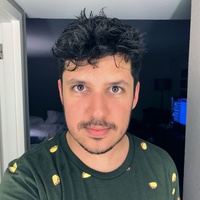 View Profile
Freelance Streaming developer in Buenos Aires, Argentina
Full Stack Developer & Video Streaming Expert
I've been working as a developer for over 17 years. Started with the long gone Flash / ActionScript and moved to PHP, Javascript, NodeJS and Python. Every development that I plan considers a multi tenant API and a separated front end. Allowing future mobile apps or even different front ends if the product can be branded. I've also several experience with Video streaming, and now adding computer vision and machine learning to it.
View Profile
Freelance Streaming developer in Greensborough, Australia
Mobile, Node.js and Ruby Engineer, AWS & Mobile Architecture
I find simple ways to solve complex problems. I prefer to challenge and change process rather that to simply engineer solutions. I specialise in designing and developing mobile products and their services. I like to take a lean and agile approach to the product development process and with the emphasis on delivery and responding to the market. I take an idea through from early stages to a deployed product. I tackle the whole deal from prototyping, UX through to server and client-side development and deployment.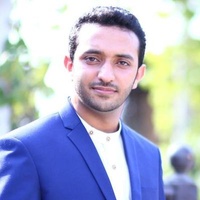 View Profile
Freelance Streaming developer in Islamabad, Pakistan
Full-Stack Cloud Developer
I have 5 years of freelancing experience and 2.5 years of corporate job experience buliding web applications in cloud. using AWS, Laravel and many other tools. also built camera

streaming

platform for live and vod streaming. I am a full stack developer so I can handle both frontend and backend. write clean, manageable code. I am your guy for anything web related within budget and on time
View Profile
Freelance Streaming developer in Târgu Mureş, Romania
Highly rated full-stack GDE expert, API/Javascript/jQuery/PHP/MySQL coach, experience in scalability. Among top users on Stackoverflow (103k reputation) and Google Developer Expert (GDE).
Full-stack engineer for over a decade(13+yrs). 3 yrs experience in online mentoring and consulting, I possess coaching skills that enable much more effective dialogue, lots of sessions completed, and great reviews as you can see on my profile. As a technical engineer, and head of scalable cloud applications, I've completed various projects, large scalable sites/SaaS solutions. I have over 13 years experience in APIs, PHP, SQL, MySQL, Javascript/jQuery, Scalability, Redis, Memcache, Riak, Beanstalkd, and strong DevOps skills. Yii Framework/Laravel advocate a love working with RESTful services. I am experienced in query optimizations where I had achieved great results on MySQL. Among my other abilities there is also the rapid abilities to debug or troubleshoot a particular problem. Choose ...
View Profile
Freelance Streaming developer in Chatswood, Australia
Full Stack Javascript/Nodejs Designer/Developer with Enterprise-scale API/Data Architecture experience
Hi, thanks for looking me up. I'm a hands-on Software Designer, Architect and Developer with deep experience in front-end design/development and systems engineering, with a strong focus on coaching teams to learn, adapt and innovate. Most of my work for customers is around solving complex business problems through people and technology. I'm technology agnostic, with the exception that there are only a given number of technologies one can truly master in a lifetime (as listed above). My experience ranges from designing and building to managing, leading, coaching mostly in medium to very large enterprises. These days I spend more time working with scale-ups and a couple of start-ups. I'm also an agile coach, though I prefer to focus on building stuff and technology coaching. Feel free t...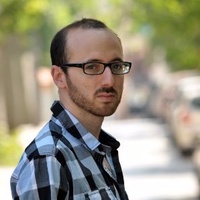 View Profile
Freelance Streaming developer in Wrocław, Poland
UX focused Android applications developer
Starting as a hobby, I developed Android applications for the last few years. I worked on various types of projects, some starting from scratch or coming at later stages, some alone and others as part of a team. I'm friendly, communicates well, and is highly motivated.
View Profile
Freelance Streaming developer in Bloomington, United States
A Full-Stack Developer
JavaHipster core team member and WebRTC developer, I'm constantly writing code and building apps using a variety of technologies. I've dealt with almost every part of the stack - frontend, backend, Android, iOS, databases, caching, continuous integration, deployment, monitoring, testing, Docker, Rancher, media streaming, the "cloud" (AWS/Google/Azure) and more.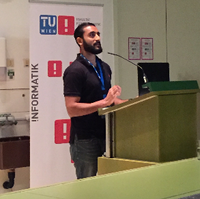 View Profile
Freelance Streaming developer in Deptford, United Kingdom
Founder @ NumberEight
Interests: Context aware technologies for mobile devices, advertising, AI/machine learning, design. Currently the founder of NumberEight where we use the sensors in your smartphone/watch (activity, location, brightness, accelerometer) etc. to develop interesting applications.
View Profile
Freelance Streaming developer in Berlin, Germany
AIOps
self supported infrastructure. operations + development + BigData + security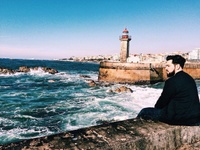 View Profile
Freelance Streaming developer in Sindelfingen, Germany
Software Engineer @ IBM Watson Analytics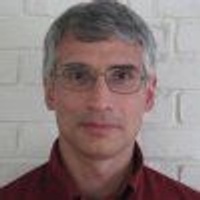 View Profile
Freelance Streaming developer in Natick, United States
Results driven entrepreneur who provides economical software solutions to businesses.
I produce a number of different products services associated with: 1. Integrating information systems in the physical security market 2. Automating data entry and testing 3. Information collection and reporting A concept called "Team Speed" is very important to me. It relies upon the premise if your fast you are always in the game. Rapid prototyping is a valuable strategy along with keeping things very simple.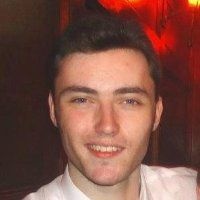 View Profile
Freelance Streaming developer in Glasgow, United Kingdom
Expert Web Developer | PHP | MySQL | Javascript | JQuery | Java | SEO | Interviewer
I've been building for the web since I was a teenager and have over a decade of experience -- but you never stop learning in this industry! I'm most often found working with PHP, a language on which multiple high-traffic sites I've managed are built upon, but I have experience and proficiency in a wide-range of technical areas, from server management to cryptocurrency programming. I'm enthusiastic about good quality code, user-experience, and helping people where possible.
View Profile
Freelance Streaming developer in Petah Tikva, Israel
Passionate developer with a kick for language internals
I'm Yuval, 29 years old. Been programming for the last 5 years and the passion keeps on growing. I love building things and exploring languages and theories behind them. A contributor at StackOverflow.
Are You a
Streaming
Developer?
Get paid while making an impact. Become a Codementor for the next wave of makers.
Apply Now