Not looking for Strategy Developers? Find other types of developers:
View Profile
Freelance Strategy developer in Richmond, Canada
Full-Stack CEO, Lean Startup Consultant, Super Genius, Force of Nature
Director of Technology / Senior Consultant (Aequilibrium) Strategic direction of the company, thought leadership at the executive level. Set out company roadmap, leading to significant increase in new clients and higher quality projects for team Created project scorecard for evaluating quality of incoming work to more effectively focus the company on key and core initiatives. Part of 'level up' engagement for major financial client Chief Technology Officer / Co-founder (inContract) Performed 'early CTO triangle' responsibilities of architect/developer, product manager, and project manager. Contributed heavily to product direction, user experience, and business strategy. Solution Architect (Students Finance System 2.0) (Alberta Advanced Education (Government of Alberta)) Completely ...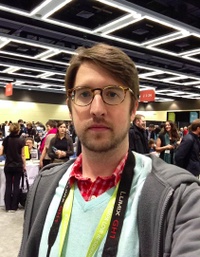 View Profile
Freelance Strategy developer in Brooklyn, United States
Developer, designer, and teacher
I am obsessed with my craft and love working with others to develop their own. I specialize in the intersection of design and development, but my broad background gives me a perspective which I'd love to share with you as you develop your own skills and work to perfect your own products.
View Profile
Freelance Strategy developer in Fairfield, United States
Lead Software Engineer - Writing code for 21+ years
21 years of experience in building and managing enterprise software solutions throughout the Cincinnati and Dayton, OH areas. Expertise in Microsoft.NET development with emphasis on web development. Experience managing small to medium-sized teams of developers, project scope, budget, and customer-facing sales. Specialties: .NET Technologies, C#, VB.NET, ASP.NET Webforms and MVC, SQL Server, Agile development, Project Management, Unit testing, Quality Assurance, Test Driven Development, Jquery, Bootstrap, REST services, LINQ, Angular 2, TypeScript, .NET Core
View Profile
Freelance Strategy developer in Terneuzen, Netherlands
President at FlechaMobile Inc
Hi, I'm Steven and I'm a Digital Nomad programming and travelling the world for 8+ years. I speak Dutch (native language), English and Spanish. I started programming and hacking when I was around 12 - 13 years old using SoftIce (Assembly) and moved over to web programming over the years and I now specialize in web apps written mostly in PHP and Javascript. My biggest programming accomplishment is creating a split-test engine to the likes of VWO / Optimizely. An advanced Javascript (with PHP back-end but could easily be replaced with other back-end language) engine that I've been developing for 3 years now which is being used in a few SaaS applications of my own making and managing. I'm looking forward to make new connections using CodeMentor and helping you solve your coding prob...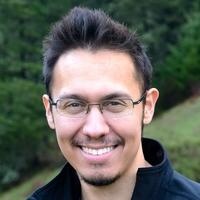 View Profile
Freelance Strategy developer in Pasadena, United States
I use technology to enrich people.
As a serial entrepreneur over the past 2 decades, I have a powerful understanding of business, technology, and people. I have scaled code to reach millions, both from a development and server perspective. My strength lives in my ability to communicate abstract concepts and support others in thinking through complex thought processes. I understand various components of tech, from DNS, to APIs, to servers, to development, to frontend/backend, and I can help someone think through their project and learn what's best. I can also share in a way that is sustainable, where someone is learning on their own. I want you to succeed without me. I also have consulted around business

strategy

and the psychology of entrepreneurship to optimize success. If you're not satisfied with any time we spend t...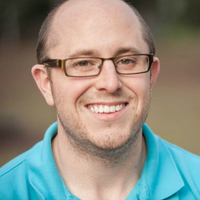 View Profile
Freelance Strategy developer in Annandale, United States
Senior .NET Software Developer, IT Business Analyst,, Technologist
After discovering my passion for bringing the human side of technology & web development to help individuals and organizations level up, I never looked back. I truly enjoy working within the technology field as I have the opportunity to work with others to figure out not only what they want, but why they want it. I want to feel what they are envisioning. Afterwards, I can look back and know that not only was the right solution implemented, but a great relationship was also cultivated. I look forward to utilizing my 20+ years of wearing many hats involving technology and my 10+ years of .NET C# Web Development to help teams and organizations level up. Experience Summary: 20+ years' experience with: • Standard Web Technologies • Online Marketing & Advertising • Business Development • Relat...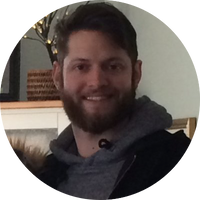 View Profile
Freelance Strategy developer in Seattle, United States
Doer, Technologist, Aviator
Hi, I'm Nick. I've been programming since I was 12. I started with Borland C++ and asked for Visual C++ for my birthday not too long after. I get excited by just about any technical challenge. From implementing 2D SLAM for a hacked Roomba to building scalable web apps, it's safe to say that most things technical hold my interest!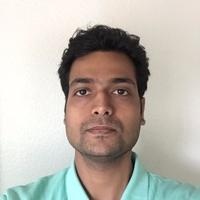 View Profile
Freelance Strategy developer in Jaipur, India
Consultant | Technical Speaker | Startup Founder | Full Stack Developer | Chatbots | AI | Machine Learning | JavaScript | jQuery | NodeJS | AngularJS | MongoDB | MeteorJS | ElasticSearch | Firebase | Android | Ionic | Mocha | Digitalocean | MySQL
** Full Time Consultant, Entrepreneur, Developer. ** ** One Minute Quick Video Intro : https://www.youtube.com/watch?v=ylxt9a-izOw ** Most Searched for Consultant For Chatbots and Voice enabled Apps** ** Have Build Products for Startups and Large Enterprises. ** ** Consult Startups with their Product. ** ** You will not be Charged if i am not able to Resolve your Issue.** **Go Ahead and Schedule a Session with me, I would love to talk to you ! :-) **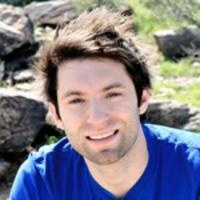 View Profile
Freelance Strategy developer in Chandler, United States
iOS App Expert, Web Developer, Code Ninja, Consultant, eCommerce Pro, Entrepreneur, Gamer
Hi! I'm Rob Heller and I love technology. I have 10+ years of combined experience in iPhone and Web/Mobile Development, and a life-long passion for gaming. I design, create, and develop custom iOS applications for clients as well as my personal business. I use a mix of Objective-C / HTML / Javascript / PHP / MySQL in most projects. Get more information at www.robbieheller.com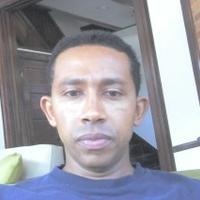 View Profile
Freelance Strategy developer in Silver Spring, United States
Senior .Net Developer
• More than 13 years of overall software development experience having expertise in all stages of the whole software development life cycle. • Microsoft Certified Solution Developer in .Net • Proficient in Object Oriented Analysis and Design(OOAD), Object Oriented Programming (OOP), ,design patterns, software development best practices, Agile development Methodology, and TDD • Excellent interpersonal, communication and organizational skills, productive relationships by working effectively with team members at all levels; easily adapt to new environments and with great potential to learn. • Have a great passion about technology and always try to keep up by reading tech blogs, checking out developer podcasts and webcasts, and attending developer training classes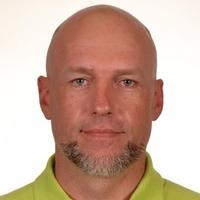 View Profile
Freelance Strategy developer in Kaunas, Republic of Lithuania
Data and Web Developer
Full stack data and web developer making custom data analysis and machine learning applications for clients in investment management, trading and other data intensive fields. My main working languages are Python, and Matlab. Currently I am also learning Scala. My last project done for American trading company based in Chicago was a Python 3 program running on Fedora Linux that downloads the set of futures trading data using Quandl API, tests the data for integrity, makes custom indicator calculations and outputs the data into .csv files. Recently I have also developed and deployed custom web application for international scientific conference organized by one university in Lithuania. It included content publishing, abstract submission and participant management using Python 3 and Dja...
View Profile
Freelance Strategy developer in Long Island City, United States
Full stack architect and developer / Technical Product Manager
http://www.michael-park.com I have been the Technical Director at 2 of the top 10 most innovative agencies of 2010 according to Fast Company, and have a demonstrated track record of contributing success and innovation. Some of my biggest projects include Aol's online dating service, love.com as well as RepNation, a crowdsourced social marketing platform. I have also deployed some of the first large scale applications on Microsoft's Azure cloud computing platform. I have architected and lead development on large web application projects for 2 of the top 5 largest companies in America. I have also worked with small creative teams to help break through technical barriers on award winning campaigns - including a Cannes Lion. I have a strong technical background in architecting, developing a...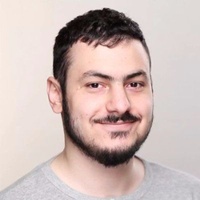 View Profile
Freelance Strategy developer in Toowong, Australia
Software, Product Design
I enjoy solving challenging problems with software.
View Profile
Freelance Strategy developer in Zurich, Switzerland
Data Scientist, R expert, Freelancer
• Data Scientist Freelancer, Kaggle participant. R, Python, D3.js, ML algorithms, predictive models • DWH Developer. Greenplum, Oracle, SAS, Hive, Pig, Talend. • Solid background in software, web development. PHP, CSS3, HTML5, JavaScript, Jquery. C++, Perl, basic algorithms.
View Profile
Freelance Strategy developer in Minneapolis, United States
Product Strategist, UI/UX designer & FED 10+ yrs Exp in web tech, Google Expert, Certified Design Sprint Master
Google Developer Expert (Product

Strategy

+ UI/UX) - Certified Design Sprint Master I'm a Product & UX designer with heavy front-end dev experience. I enjoy helping to solve the "visual" challenges created by designers who don't code as well as working with designers to help them discover other techniques to accomplish their goal. In the past I've taught classroom courses covering web technology, web development, marketing and design theory. I want others to succeed and I'll work to make sure you understand the why, not just the how. My specialty is product strategy. I'd love to help you define solutions, understand users, make business decisions, test assumptions and make better products!
Are You a
Strategy
Developer?
Get paid while making an impact. Become a Codementor for the next wave of makers.
Apply Now