Freelance Stored procedure Developers Available for Hire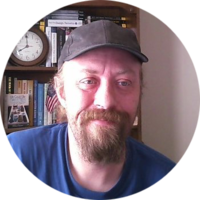 Hire Now
Freelance Stored procedure developer in Loja, Ecuador
C#, TDD, and and Clean Coding Expert with 18 Years Experience
I am an experienced, committed software engineer who continually seeks clean, elegant solutions to business challenges. My lifelong passion for technology drives me to proactively expand my horizons, constantly exploring and evaluating new languages, platforms, frameworks, tools, and best practices and applying them in my work to produce truly awesome results. I also believe that a fundamental prerequisite of highly successful teams is the open, honest interchange of ideas, feedback, and experience, culminating in an environment of personal and professional growth for all involved. It is in this spirit that I offer to share my experience with others as a CodeMentor.
Hire Now
Freelance Stored procedure developer in Philadelphia, United States
Senior Software Developer
Self taught developer who have been developing for more than 15 years.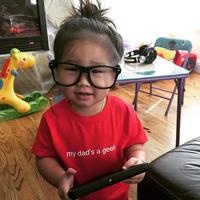 Hire Now
Freelance Stored procedure developer in Wylie, United States
Telerik Kendo UI & Angular Developer Expert, MSDN Author, MCPD, Coder, Hacker, App/Dev Principal Architect @ Pioneer Natural Resources, Blogger, Dad, 💚 TypeScript, MEAN Stack, .NET Core, URF.NET, URF.Core
Able to do scheduled sessions on same day of request, please schedule and we can coordinate from there. Didn't have a self introductory video for my profile, however here's one of my training videos on one of my expertise listed: frameworks. http://blog.longle.io http://twitter.com/lelong37 http://developer.telerik.com/community/developer-experts http://codeplex.com/site/users/view/lelong37 http://linkedin.com/in/lelong37 http://msdn.microsoft.com/en-us/magazine/ee532098.aspx?sdmr=LongLe http://github.com/lelong37 https://www.nuget.org/profiles/lelong37 https://www.nuget.org/packages?q=urf https://github.com/urfnet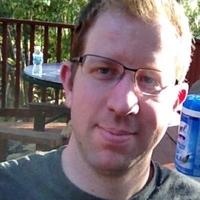 Hire Now
Freelance Stored procedure developer in New Hamburg, Canada
Experienced Architect - Azure, C#, WebAPI, OAuth, .NET, Swift, Android, Java
Many new developers spend countless hours trying to figure out how to design, code, deploy and run their websites, apps and services. Save time and reach out to an experienced architect. Designed and built websites using ASP.NET MVC, APIs using WebAPI2, securing applications with OAuth tokens/OpenID Connect using IdentityServer, mobile apps in Swift and Java. Architected and deployed cloud infrastructure in Azure and devops with VSTS. VMs, Cloud Services, Blob Storage, Azure SQL, Service Bus, Web Apps and Traffic Manager, multi-datacenter high availability setups.
Hire Now
Freelance Stored procedure developer in Lebanon, United States
Lead Software Engineer - Writing code for 21+ years
21 years of experience in building and managing enterprise software solutions throughout the Cincinnati and Dayton, OH areas. Expertise in Microsoft.NET development with emphasis on web development. Experience managing small to medium-sized teams of developers, project scope, budget, and customer-facing sales. Specialties: .NET Technologies, C#, VB.NET, ASP.NET Webforms and MVC, SQL Server, Agile development, Project Management, Unit testing, Quality Assurance, Test Driven Development, Jquery, Bootstrap, REST services, LINQ, Angular 2, TypeScript, .NET Core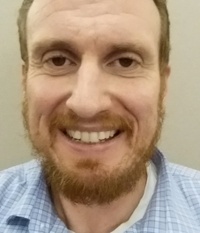 Hire Now
Freelance Stored procedure developer in Charlotte, United States
Senior Software Engineer at Allscripts
Worked in the software developement industry for 15 years. I started out working on the AS/400 platform in RPG/IV. I then moved to VB4/ASP. I then progressed through to VB6/ASP 3.0, until the Microsoft .NET environment came about. I have since been working in the ASP.NET/C#/VB.NET environment. I also have a broad knowledge of Microsoft SQL server, working at all levels of experience. I have had 7 years of lead/management experience, My duties included team management and project management. Specialties: C#, ASP.NET, SQL SERVER, HTML, T-SQL, XML, ASP, Javascript, Java, C++, Web Services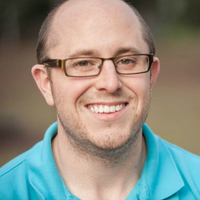 Hire Now
Freelance Stored procedure developer in Arlington, United States
Senior .NET Software Developer, IT Business Analyst,, Technologist
After discovering my passion for bringing the human side of technology & web development to help individuals and organizations level up, I never looked back. I truly enjoy working within the technology field as I have the opportunity to work with others to figure out not only what they want, but why they want it. I want to feel what they are envisioning. Afterwards, I can look back and know that not only was the right solution implemented, but a great relationship was also cultivated. I look forward to utilizing my 20+ years of wearing many hats involving technology and my 10+ years of .NET C# Web Development to help teams and organizations level up. Experience Summary: 20+ years' experience with: • Standard Web Technologies • Online Marketing & Advertising • Business Development • Relat...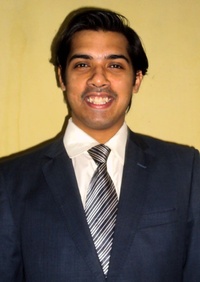 Hire Now
Freelance Stored procedure developer in Howrah, India
Full stack .NET/Classic ASP/Angularjs2 developer
Official contributor to the Sendgrid c# .NET SDK. Github link : https://github.com/sendgrid/sendgrid-csharp/ My javascript,jquery and Angular2 answers in Stackoverflow https://stackoverflow.com/users/3162724/niladri Microsoft Certified Professional .NET Developer(MCTS/MCSA) with a passion for software development and in depth knowledge of OOP. 6 years of software development experience spanning ASP.NET 2.0 to ASP.NET Core 1.0 in C# including high transaction oriented insurance,transportation domain applications. Experience in ASP .NET MVC 3.0/5.0 framework, ASP .NET web api 2. Familiar with Singleton ,Factory design patterns, Generic Repository pattern in C#. Worked on several code rewrite/migration projects from Classic ASP to ASP .NET C#/MVC. Also Worked on web service integrati...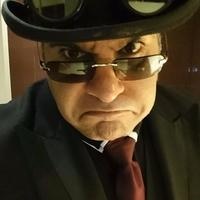 Hire Now
Freelance Stored procedure developer in Manchester, United Kingdom
Engineer with 20+ years web, desktop,devices. Mixing TDD, BDD & MDD, EA, Stats, Math & Code into a fizz of a biz.
Hi! My name is Ethar, though you'll get away with pronouncing it "Ether". "I love coding!" and despite that intro, I don't like sounding like Donald Trump. Not that you could ever confuse us two really :) I've been a full stack guy for over 20 years and these days, churn out JS, Node, C#, both SQL & NoSql and run on AWS, including developing IoT platforms and Alexa skills. As well as coding help, I also encourage developers and architects to look at problems differently. Committing to effective, clean, value driven solutions is crucial and my experience both in code and business provides a unique slant on why code is written in the first place. I also regularly recruit, so understand the needs of folk trying to break into the industry. Despite over 22 commercial years in the IT indust...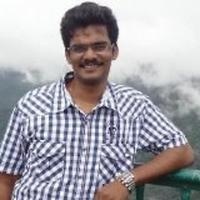 Hire Now
Freelance Stored procedure developer in Mumbai, India
Analyst at a Top Notch Bank in the IT domain
** Having over 8 Years of experience in Software development and design ** * Oracle Certified Java Professional - Java SE 6 Programmer. * Completed M101JS Certification , MongoDB for Node.js Developers. * MapR Certified Spark developer – DEV 360 – Apache Spark Essentials. * Involved in Deployment of applications in Application Servers (Cluster) like Glassfish which involved setting up of all configurations related to the application server. * Co-ordinated for setting up of URL-Redirection, Load Balancing and SSL enabling in Apache Web Server * Experienced in handling Databases Oracle9i, 10g, 11g ,MS Sql Server. ** POLICIES ** =================== * If you are dissatisfied with my service in any way, I will refund you in full * I do not generally charge for the "...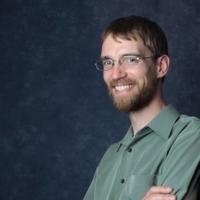 Hire Now
Freelance Stored procedure developer in Hinterkappelen, Switzerland
There are no stupid questions. Coding most of my life. I love it when the UX has computers serving people, not the other way around.
My primary motivation is to be useful, usually by getting computers to do what they're good at: the tedious stuff. When we do this as much as is reasonable to implement, we leave us humans more time to enjoy life. I got my real start in software development by proving myself doing exactly that: I took a very boring and error-prone business process, and automated most of it away, leaving a UI that even the most computer-averse users found intuitive. The direct and side benefits of this system are still felt at that business, 13 years later. Freelancer and @toptal talent; open to remote jobs. Tweet me at https://twitter.com/codingthat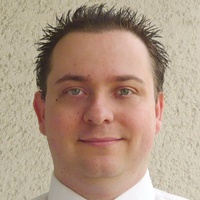 Hire Now
Freelance Stored procedure developer in Budapest, Hungary
Remote working evangelist, MSc. Software Architect & Lead Backend Developer
I'm a software architect, born in 1983, in Hungary. I'm actively striving to be perceptive to my environment and to always analyze things through their causes. I'm driven by efficiency: every moment is spent contemplating, no idle thought is worth using my brain, and even the most basic routines of everyday life can be enhanced. Thinking simultaneously in multiple abstraction levels enables me to be forethoughtful, skilled when it comes to solving problems and a fast learner for things that have a purposeful internal structure.
Hire Now
Freelance Stored procedure developer in Brooklyn, United States
Web Architect with 15+ years of experience
Web Architect and Developer with 15+ years of experience with strong technical leadership skills and BS in Computer engineering. Natural problem solver using cutting-edge development tools to research and recommend creative solutions. Self managed, technology passionate and highly proactive,with a high sense of responsibility, committed with teamwork and ease of communication with customers and other departments. Skills: • Software Development Lifecycle • Object-Oriented Programming • Problem Analysis & Resolution • Requirements Gathering & Analysis • High availability and traffic Web applications Architect/Developer • Technical Leadership • Ruby on Rails • MongoDb • Mysql • HTML/CSS • Javascript • Python • Git • AWS • Heroku • API REST • Agile methodologies • Web Infrastructure • Red...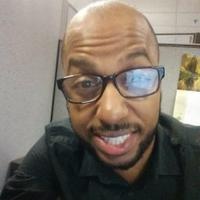 Hire Now
Freelance Stored procedure developer in Washington, United States
Senior BI Consultant at U.S. Energy Information Administration
I am a Business Intelligence Developer able to take any tool and create solutions from nothing or from software created by predecessors. I am able to provide a opinion with the intention of improvement apart from providing it to sound smart. My goal is to provide a solution wherever I can and to make all of our lives better through it.
Hire Now
Freelance Stored procedure developer in Cairo, Egypt
Software Architect and Development Manager
Leverage technical expertise on software architecture and design to provide exceptional mission critical enterprise software solutions. Experience including leading teams, healthcare solutions and cloud computing. Known for creating and implementing large scale applications that scale up with industry requirements and lead the team to do so through organization process. Experienced on medical software standards to enable healthcare industry with connected solutions. Has wide experience on entrepreneurship through co-founding 2 healthcare software solutions startups
Need to Hire a Senior
Stored procedure
Developer?
Get Started
Are You a
Stored procedure
Developer?
Get paid while making an impact. Become a Codementor for the next wave of makers.
Apply Now