Not looking for Stl Developers? Find other types of developers: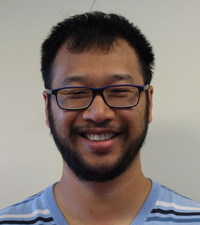 Hire Now
Freelance Stl developer in Mississauga, Canada
PhD, former university instructor and software engineer with 20 years of software development experience in MATLAB, Python, Java, C, and C++. Image Processing and Machine Learning are part of my all-balanced diet. Students get a 33% discount!
- Ph.D. (2013) - Electrical & Computer Engineering, Ryerson University, Toronto, Ontario, Canada: http://www.ee.ryerson.ca/ - Licensed Professional Engineer (P.Eng.) - Province of Ontario, Canada: http://www.peo.on.ca - Currently a CodementorX developer: https://hire.codementor.io/ - Former Vanier Canada Graduate Scholar (2010-2013): http://www.vanier.gc.ca/en/home-accueil.html - Currently an Advanced Computer Vision Engineer at Zebra Technologies: http://www.zebra.com - Was an instructor in various Electrical & Computer Engineering courses at Ryerson University: http://www.ratemyprofessors.com/ShowRatings.jsp?tid=1558334 - Research focus: Computer Vision, Image Processing, Machine Learning, Numerical Methods and Optimization: http://scholar.google.ca/citations?user=5piX29gAAAAJ&hl=en - 20...
Hire Now
Freelance Stl developer in Los Angeles, United States
Owner, Copious Systems: an Information Technology and Services Consultant
I offer tutoring for software and advanced computer science topics related to AI or Web, I work on retainer for projects. Currently, I am developing using node.js, C++, and more. I am looking into Etherium with selenium contracts.
Hire Now
Freelance Stl developer in Perth, Australia
Experienced software engineer, app developer.
Hi, I am programmer with 20+ years of experience. My main areas of programming interest and expertise are Typescript, C#, C++, C, and React. I'm also interested in functional programming and also to keep learning new things - so I'm currently learning Haskell and also Swift. I'm very approachable and friendly and enjoy solving programming problems so don't hesitate to message me at any time offline or not and I'll get back to you as soon as I can. My background: Based in: Perth, Western Australia. Education: Bachelor of Engineering(IT), University of Western Australia. Digital Marketing Nanodegree - Udacity. Machine Learning Nanogedree(in progress) - Udacity Other Interests: Sailing, guitar, reading, AI, robotics and self-driving cars, aviation.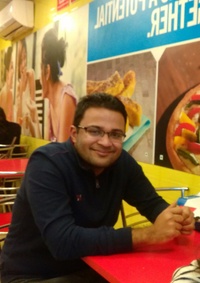 Hire Now
Freelance Stl developer in Lucknow, India
Python C++ R Matlab Programmer with expertise in Machine Learning and Data Science with experience of 2+ years
Open-Source Developer and Data Science Expert. I have experience in programming languages Python, C, C ++, R, Matlab Programming with special interests in software development, Machine Learning, and Data Science. I would love help anyone in the projects that overlap my experitse and interests. Former Digital Analyst at Accenture. Research Programming(Matlab) intern at IIT Kanpur.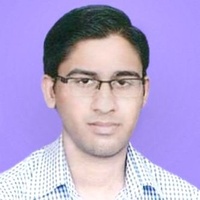 Hire Now
Freelance Stl developer in Mumbai, India
Full-Stack Developer
I'm a full-stack software developer. I have consulted for, designed and developed a number of websites and apps. I have experience of shipping products and scaling them.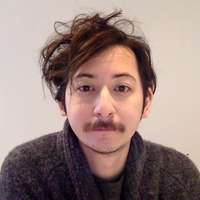 Hire Now
Freelance Stl developer in Los Angeles, United States
Graphics Programmer and Computer Vision Researcher
I am a game developer, graphics programmer and computer vision researcher with a decade of experience in AAA and indie games. I've spent a lot of time working as an optimization specialist and fire-fighting on teams where I had little information about the problem but a short deadline. I enjoy working on games and low-powered hardware in particular but I love to help out with anything people are working on.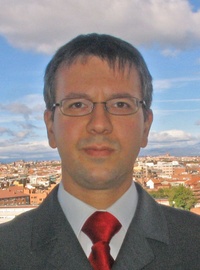 Hire Now
Freelance Stl developer in Madrid, Spain
Senior Software Engineer / Algorithmic Trader / Freelancer
I'm a highly qualified algorithmic trader and full stack developer offering more than 17 years of in-depth hands-on experience in full life cycle of software development within telecommunication and financial services industries. My ability to overcome complex business challenges in an effective and creative manner, always on time and under budget, and my passion for keeping up with the cutting edge of technologies, will enable me to make a significant difference for achieving the company's goals. My specialties are algorithmic trading, software development, C++, Python, MATLAB, Java, SQL, erlang, and many more, all of them for the sole purpose of writing masterpieces with zeros and ones which accomplishes what I wanted to implement and beyond, with clean, elegant and effective code. Pl...
Hire Now
Freelance Stl developer in Mumbai, India
Ex Microsoft, Senior Fullstack Engineer, JS geek, Gopher
• Software Engineer with ~3.5 years startup experience. Love building things from ground up. Believes in TDD. • Have good understanding and experience in server-side development, building highly scalable and performant REST APIs in Node.js, Express and MongoDB. • Also experienced in building Frontend Javascript Applications in AngularJS and Cross Platform Apps in Ionic Framework. • Interested in Competitive Programming - Spoj, CodeChef and TopCoder. Worked on: Node.js, Express, REST APIs, MongoDB, ES6, Mocha, AngularJS, Parse.com, Firebase, Ionic, GulpJS, Teamcity, Mixpanel, Loggly, Heroku, Git, Nginx, Ubuntu.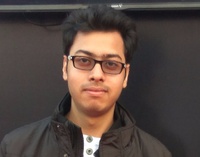 Hire Now
Freelance Stl developer in Delhi, India
Google Summer of Code 2016 Student. Google Codein Mentor. C++, JavaScript, Python, Qt Developer for over 3 years. Security Enthusiast.
I have an experience of over 3 years with web development, software development (Cross-platform mainly desktop [Qt]) and Online Security. I work with C++, JavaScript, Python, PHP, and it's related technologies and framework such as Slim. I have been a Google Summer of Code 2016 Student with WikiToLearn and a Google CodeIn Mentor too. http://jaygupta.me/home.html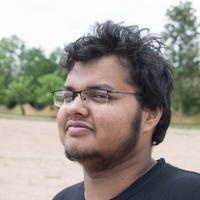 Hire Now
Freelance Stl developer in Lucknow, India
OpenSource.C++.Python.ArchLinux.DataScience
I am an expert C++, Python developer with over eight years of experience. I am highly talented and skilled in problem-solving and understanding complex and large code base.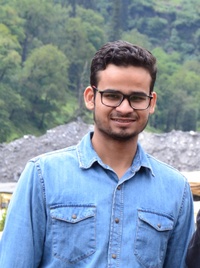 Hire Now
Freelance Stl developer in Hyderabad, India
Full stack web developer
I'm a computer engineer from India who loves web development. Aside from working on the web, I have a particular interest in low level computing. When I'm not online, you can find me reading books or on the football field.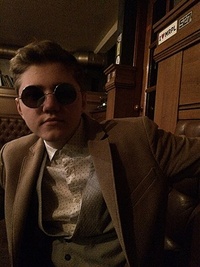 Hire Now
Freelance Stl developer in Svitlovods'k, Ukraine
A problem breaker
👨🏼 Ian Byrd 📚 BA Computer Science and Applied Math 🏆 Google Code-in Grand Prize Winner (2012, 2014) 🔨 С++ / Python / Go / JavaScript 💽 https://github.com/tucnak I'm Ian, a generalist engineer with primary expertise in backend engineer and cross-platform software development. I currently major in Computer Science and Applied Math. When it comes down to coding, my weapons of choice are primarily C++, Python, JavaScript and Go. My spectrum does not limit to these, but they are the ones I'm most likely to help you out with. I don't believe in doing things halfway. I truly believe that one must never run any code they don't have an idea of. That's why I'm here: I want to make sure struggling folks don't waste their precious time going through various challenging and so...
Hire Now
Freelance Stl developer in San Mateo, United States
Seasoned software engineer working at the heart of Silicon Valley
I enjoy challenges and learning new things. I love working at small start-up companies, seeing a product grow from nothing to something that people use every day. Currently, I'm working on drone delivery, working with both software and hardware is exiting, especial hardware that flies. Software is my trade. Over the years, I learned that software is not all about witty algorithms, fast development speed and trendy languages. A good software engineer should value coding style and test process. When I'm not coding, you can find me doing martial arts or dancing.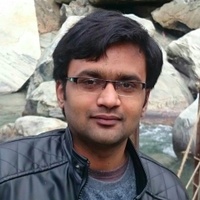 Hire Now
Freelance Stl developer in Pune, India
Former Full-Stack @Zomato.com, Google Summer of Code Participant
Schedule a session here - https://calendly.com/shubham-desale/15min I am an experienced full stack developer with passion for sharing my learnings and insights. I love to work on large scale projects from ground up and have good experience of dealing with modularity, predictability, concurrency, scalability of an app throughout the dev cycle.
Hire Now
Freelance Stl developer in Montreal, Canada
Principal Software Engineer at Autodesk
I am an experienced software developer and technical communicator with experience in a broad range of programming languages and problem domains. My passion is creating libraries, tools, languages, and documentation that facilitate the lives of programmers. I'm a subject matter expert on APIs and the design and implementation of programming languages. Specialties: software development, programming, C#, Python, C++, C, SDK development, object oriented programming, functional programming, programming language design and implementation, leadership, technical writing
Are You a
Stl
Developer?
Get paid while making an impact. Become a Codementor for the next wave of makers.
Apply Now