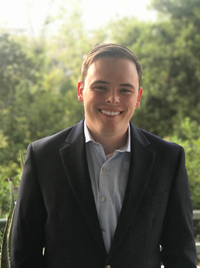 Steven Cutting
Let me help solve your toughest problems.
For every 15 minutes
I pride myself on my ability to write solid, well documented and fully tested software. With the projects that I have worked on, my software has not only needed to hold up to use by its users, it has also needed to be able to withstand scrutiny in court. As a result, I take writing quality code very seriously. Over the last few years I have worked on creating a platform to revolutionize the way that investigators (of all kinds) explore unstructured data, primarily text documents. I did this by taking advantage of the latest technologies and techniques in information retrieval and natural language processing. I also created a simple yet powerful language that allows investigators to ask deeper questions of the data. The end result of all of that effort is a system that allowed a forensic accounting team, of just two people, to go through a collection of over 500,000 documents and find emails that allowed them to receive $4,000,000 in damages for their client. The original target was only $250,000.
Average Rating
5.0
(1 rating)
Short precise and very knowledgeable....have already put him down as a long term mentor