Find a mentor

Web Programming

Mobile App Programming

Programming Languages

Data Science /Engineering

Database /Operations

Others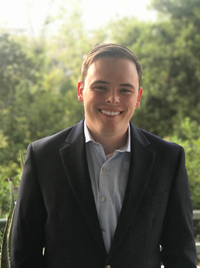 Steven Cutting
Let me help solve your toughest problems.
For every 15 minutes
I pride myself on my ability to write solid, well documented and fully tested software. With the projects that I have worked on, my software has not only needed to hold up to use by its users, it has also needed to be able to withstand scrutiny in court. As a result, I take writing quality code very seriously. Over the last few years I have worked on creating a platform to revolutionize the way that investigators (of all kinds) explore unstructured data, primarily text documents. I did this by taking advantage of the latest technologies and techniques in information retrieval and natural language processing. I also created a simple yet powerful language that allows investigators to ask deeper questions of the data. The end result of all of that effort is a system that allowed a forensic accounting team, of just two people, to go through a collection of over 500,000 documents and find emails that allowed them to receive $4,000,000 in damages for their client. The original target was only $250,000.
I have used topic modeling to solve a diverse set of problems, e.g. summarizing large collections of documents, providing semantic search and as part of a recommendation engine. I've worked with various languages such as English and Hebrew.
I've used Python for wide range of tasks. I've used it for everything from writing scripts to creating large systems and for domains ranging from data science to system administration.
Linux
- 3 years experience
I have managed Linux servers both locally and on cloud platforms (e.g. Amazon Web Services). I have handled everything from automating deployments to figuring out filesystem issues.
I have experience in deploying to AWS (Amazon Web Services) and managing AWS infrastructure.
I have experience constructing predictive models and forecasts for financial data and other time series data. I have a degree in economics where I took courses on economic forecasting. I have also constructed forecasts for use in court cases.
I work as a developer so I have made extensive use of these tools.
Average Rating
5.0
(1 rating)
Short precise and very knowledgeable....have already put him down as a long term mentor