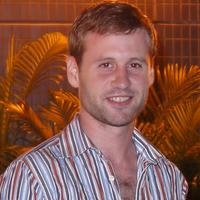 Senior Full Stack Software Developer
Average Rating
5.0
(288 ratings)
May 2018
If you need a person that can solve problems quickly, and at the same time, efficiently, Stefan is the person to go to!
Friendly, insightful, helpful. I would put my life savings betting he would solve your Full Stack issue.
Apr 2018
Stefan reviewed my configuration files, pointed out some important issues, and provided some invaluable insight.
Mar 2018
Sick guy. I was struggling with something for weeks, hours and hours I spent reading forums and getting nowhere. And he solved it in 38 minutes. Very nice and pleasant. Doesn't waste time at all. Highly recommended. Will definitely use him with future issues!!
Feb 2018
Knows his stuff, very quick and professional.
Another great session with Stefan. Useful and insightful I appreciate his help!
Always a good experience with Stefan. He is as always very understanding and helpful.
As always, a great learning experience !
Stefan is a master Linux pro; easy to work with; highly recommended.
Stefan is simply awesome and fixed problems where three others couldn't. Really highly recommended
Excellent. Amazing. He knows what he is talking about. And is truthful when he does not know something.
Jan 2018
Stefan kidnly helped us to resolve some issues with our protractor, which was not running due to missing install files