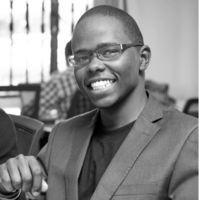 Stanley Ndagi
I am a software and data engineer who is passionate in IOT and enjoys breaking complexities into chewable bites
For every 15 minutes
I am a software and data engineer. I am passionate in IOT and enjoy breaking complexities into chewable bites. I am an outdoors guys: camps, hikes. I am a naturally curious person and coupled with my enthusiasm for technology led me on the IT path (study-wise) and eventually into software engineering. I love answering questions. Many have identified me as a highly resourceful person since my knowledge is vast. Working with Data, getting on the Data Science track stems out of my urge to answer questions with the premise of something other than intuition, data.
Average Rating
5.0
(3 ratings)
Stanley solved my problem in short order and was a pleasure to work with. He knew exactly what he was doing and took the time to explain what he was doing and answer all of my questions. Highly recommended.
Had a live session with Stanley, and can really recommend it! Highly knowledgeable about Python and programming in general, and a really nice guy! 10 out 10!