Freelance Ssh keys Developers Available for Hire
Hire Now
Freelance Ssh keys developer in Panama City Beach, United States
Experienced web applications developer of 10 years
I can help setup ssh keys, authorized keys etc. This is a pretty simple subject and I can certainly help educate people on it.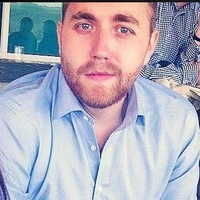 Hire Now
Freelance Ssh keys developer in Bracknell, United Kingdom
Expert Senior Software Engineer and Mentor
DISCOUNTED RATE - I am offering a reduced rate for a limited time as I am new to the codementor platform. My heart is in Scotland, but I live in Bristol UK. I have over 10 years coding and teaching experience. I have previously worked at a leading British University, a top UK Security Consultancy and currently one of the foremost Consulting and Technology companies in the world. I am also a published Computer Scientist in Human and Computer Interaction.
Hire Now
Freelance Ssh keys developer in Miami, United States
Solutions Architect
Passionate about software from DevOPS to Quality Assurance, from Developer to Architect with the right amount of business skills, marketing and sales. Specialties: Distributed Application Design, Object Orientated Programming, AngularJS, REST API Design, PHP, MySQL, PhalconPHP, MongoDB, Python, Flask, Zend Framework, Linux Administration, Symfony, Quick Test Professional, WatiN/R, Magento, Wordpress, Adobe & Microsoft Suite, MacOs, Amazon Web Services, Google Cloud, VMWare and more. Large Scale Software Development Strategies, Center for Disease Control regulations and reporting guidelines. Health Information Exchanges, Direct Secure Messaging, HIPAA Regulations and Meaningful Use guidelines. Experienced in successfully negotiating and implementing new technologies in change-advers...
Hire Now
Freelance Ssh keys developer in Makati City, Philippines
Geek and Entrepreneur
I'm a geek and an entrepreneur that takes pride in solving tasks elegantly within set limitations. I have had my own share of achievements and challenges with my own businesses and projects in my 15+ years as a developer. I love working with others and sharing and expanding my knowledge, which is why I'm excited to share my expertise as a mentor, colleague or consultant on your project. /**  * Technologies I work with but not limited to.  * @return a well-equipped toolbox  */ ⦾ PHP (all versions), expert level (I write PSR-2 style) ⦾ JavaScript in multiple flavors (ES6, TypeScript, CoffeeScript, etc), expert level ⦾ In varying degrees: Go, Python, Java, Elm, Elixir. I can switch between languages and language styles, and explicitly make use of design patterns ⦾ Frameworks that...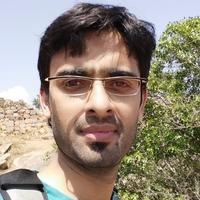 Hire Now
Freelance Ssh keys developer in Ashburn, United States
Data Engineer
Expert in - C, Python, C++, Linux programming, Shell script. Data engineer since 2015.
Hire Now
Freelance Ssh keys developer in Athens, Greece
iOS developer
I have created over 60 iOS apps, some of them also awarded in UK and Greece. I usually work with JSON APIs and also very challenging UIs that need a lot of custom controls. Have implemeted apps using frameworks for bluetooth, contacts, camera, video edit/encoding, image edit, CoreData, push notifications, location service, messaging, share to social media, stream of audio and others. I also have and support lots of open source GitHub and CocoaPods projects. I am a fun of C,C++ and arduino, too.
Hire Now
Freelance Ssh keys developer in Lake Peekskill, United States
Full Stack Engineer focusing on Node.js, React, AngularJS, BackBoneJS, Javascript, LESS, SASS, Grunt, Webpack, PHP, Java, WebGL
I have over 15 years of development experience for the top names in all the major industries. I love to teach and talk about technology, and I have extensive mentoring experience. I'm friendly and open, and I make an effort to explain topics carefully. I've worked as developer for about 15 years now, and I have a full understanding of all aspects of development (server side, client side, and mobile). I graduated Magna Cum Laude from Vassar College with a degree in computer science in which I received departmental honors. I've worked for many clients in New York including, Nike, IBM, Pfizer, MTV, Chanel, Verizon, Goldman Sachs, Nestle, AARP, and BAM. I've worked with companies in pretty much all of the major industries applicable to development, and I have a deep understanding of the d...
Hire Now
Freelance Ssh keys developer in Marquette, United States
Emergency support specialist, cloud consultant, lifetime coder, Linux ninja, security guru, developer-operations liasion, systems administrator. Often called 'rockstar', 'unicorn', 'hero', 'savior', 'recluse'; seldom called on the phone.
I put out cyber fires over donuts and camp fires. Polyphasic sleeper serving all timezones! Provider of live-help in real-time via video conference for technologies I have mastered and problems no one else can solve. Writer of re-brandable content management systems (every app has content, does it not?), re-usable apps & APIs, member of Mensa & Intertel, slayer of salmon. Human languages for fun, programming languages for breakfast. I left Detroit in the Dot-Com era to live deep in the north woods, I wear camo every day and kill my own food when I have to. I solve my own problems with grace and efficiency. I'll be happy to solve yours! My three most valuable skills: * Problem solving * Anticipation (of variables and user expectations) * Machine logic These skills, when applied t...
Are You a
Ssh keys
Developer?
Get paid while making an impact. Become a Codementor for the next wave of makers.
Apply Now