Not looking for Ssh Developers? Find other types of developers:
Hire Now
Freelance Ssh developer in Panama City Beach, United States
Experienced web applications developer of 10 years
I'll be able to identify quickly whether I can help you. I work full time at a startup and am versed in many languages and paradigms of development. I have lots of server side experience from dev-ops all the way to the frontend. I may even be able to help with WordPress.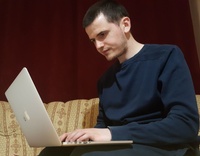 Hire Now
Freelance Ssh developer in Sarajevo, Bosnia and Herzegovina
Result-oriented. JavaScript, C#, ASP.NET Core, React.js, Angular, ASP.NET, Windows Forms, Mentor, Full Stack Software Engineer, Consultant.
★ I give discounts for long-term mentorships. Simply contact me and we can figure out something. ★ I will not start the timer until you explain your issue and I am sure that I can actually help or fix it. ★ If I can't fix your issue or HELP you, you'll get a refund. ★ Highly experienced and proficient in JavaScript (ES5, ES6/ES2015 and later) and related tech stack (Angular, React, jQuery, Node/Meteor). ★ Highly experienced and proficient in C#, .NET, Web API / MVC and .NET Core, .NET Core MVC / Web API ★ Coding Practices: Design Patterns, Refactoring, Testing and Testability, Separation of Concerns, Loose Coupling, SOLID Principles, and more I can help you understand your weakness when approaching the problem, debugging, organising your code and making it more readable and maintainable...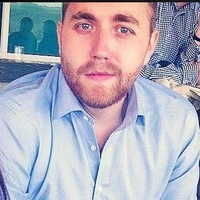 Hire Now
Freelance Ssh developer in Shepherds Bush, United Kingdom
Expert Senior Software Engineer and Mentor
DISCOUNTED RATE - I am offering a reduced rate for a limited time as I am new to the codementor platform. My heart is in Scotland, but I live in Bristol UK. I have over 10 years coding and teaching experience. I have previously worked at a leading British University, a top UK Security Consultancy and currently one of the foremost Consulting and Technology companies in the world. I am also a published Computer Scientist in Human and Computer Interaction.
Hire Now
Freelance Ssh developer in Makati City, Philippines
Geek and Entrepreneur
I'm a geek and an entrepreneur that takes pride in solving tasks elegantly within set limitations. I have had my own share of achievements and challenges with my own businesses and projects in my 15+ years as a developer. I love working with others and sharing and expanding my knowledge, which is why I'm excited to share my expertise as a mentor, colleague or consultant on your project. /**  * Technologies I work with but not limited to.  * @return a well-equipped toolbox  */ ⦾ PHP (all versions), expert level (I write PSR-2 style) ⦾ JavaScript in multiple flavors (ES6, TypeScript, CoffeeScript, etc), expert level ⦾ In varying degrees: Go, Python, Java, Elm, Elixir. I can switch between languages and language styles, and explicitly make use of design patterns ⦾ Frameworks that...
Hire Now
Freelance Ssh developer in Miami, United States
Solutions Architect
Passionate about software from DevOPS to Quality Assurance, from Developer to Architect with the right amount of business skills, marketing and sales. Specialties: Distributed Application Design, Object Orientated Programming, AngularJS, REST API Design, PHP, MySQL, PhalconPHP, MongoDB, Python, Flask, Zend Framework, Linux Administration, Symfony, Quick Test Professional, WatiN/R, Magento, Wordpress, Adobe & Microsoft Suite, MacOs, Amazon Web Services, Google Cloud, VMWare and more. Large Scale Software Development Strategies, Center for Disease Control regulations and reporting guidelines. Health Information Exchanges, Direct Secure Messaging, HIPAA Regulations and Meaningful Use guidelines. Experienced in successfully negotiating and implementing new technologies in change-advers...
Hire Now
Freelance Ssh developer in Helsingborg, Sweden
Long term UNIX guru and author
I've been working with UNIX-like systems (Linux, FreeBSD, OpenBSD, Mac OS X and many more) for about 20 years, both as a hobby, as my field of study and as a profession. I run my own company in Sweden in UNIX consultation, education and hosting. I've also written two books in swedish about programming (one about Python and the other about C programming in Linux, macOS, BSD and Solaris).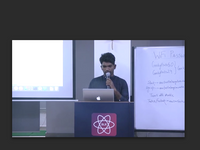 Hire Now
Freelance Ssh developer in Bengaluru, India
Founder at nanoapps.io, Full stack veteran, Ex-Practo, All things Scalable,
I am an experienced full stack engineer, a creative thinker, a doer and an entrepreneur at heart. Having enjoyed building software products for more than 4 years, I have realized that my passion lies in creating products that solve a poignant real world problem. If you have one, lets catch up. Apart from that I love teaching fellow developers. My recent love includes React Native, GoLang and Android
Hire Now
Freelance Ssh developer in Lagos, Nigeria
Full-stack software engineer. Experienced with all stages of the software development cycle. Well-versed and multi-year experience with numerous programming languages, paradigms and processes. Udacity Reviewer.
Senior Engineer at Metro Africa Xpress (http://tcrn.ch/1R5bX3o), a last-mile delivery startup, where I lead the implementation of the full lifecycle of our products as well as orchestrating DevOps process within the organisation. I have quickly become a highly skilled developer with the majority of my experience being backend related working with tools such as Python, PHP & Ruby, and working with AngularJS and ExpressJS on the front. In terms of databases I have experience working with both SQL and NoSQL databases, and in relations to DevOps/workflow processes I am a sound user of CI tool Jenkins and have expert experience working with version control using Git - Additionally I am familiar working with testing frameworks. Being a keen learner, I do my best to keep up with current t...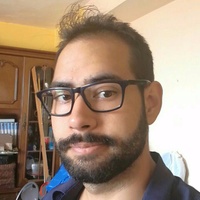 Hire Now
Freelance Ssh developer in Las Palmas de Gran Canaria, Spain
Independ developer with 5+ ages of experience making software
I am a curious person by nature, I like the challenges and I dedicate myself to the sector of the computer science. I like the development of software and any type of applications for any platform. I also have security knowledge in windows as well as in linux, Radius servers, Asterix, captive portals and the generation of certificates with OpenSSL in Linux and Windows server. I like to configure and mount servers, configure active directory and LDAP and work with virtual machines like vmware and virtualbox. My goals are the development of applications for multiple platforms, with multipurpose and object oriented languages such as java, C++ or interpreted languages like php and jsp and also the administration and configuration of servers as well as the relevant security implementation...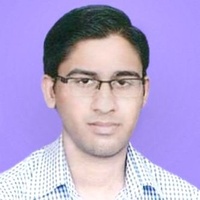 Hire Now
Freelance Ssh developer in Mumbai, India
Full-Stack Developer
I'm a full-stack software developer. I have consulted for, designed and developed a number of websites and apps. I have experience of shipping products and scaling them.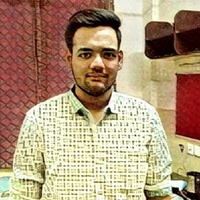 Hire Now
Freelance Ssh developer in New Delhi, India
Web Lover | Full Stack Developer @ Innovaccer
I have been programming for last 3 years, I love building things and help people to build. If need help in debugging, building, refactoring codebase, adding new features or guidance, feel free to ping me.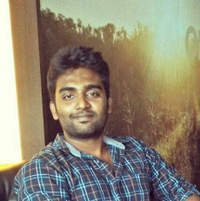 Hire Now
Freelance Ssh developer in Hyderabad, India
Front end web developer.
Bhargav is an experienced Full stack Developer who is excited about complex problems. His passion is the web and strives to help peers build blazing fast apps for the Internet. He is able to work on : - React.js on the client and the server with Flux/Redux - React Native - Angular.js , Angular 2 and D3.js - Android , Playframework with Java and Python - Git - MongoDB and PostgreSQL Some of my repos - Timezone compare - https://github.com/imbhargav5/timezone-compare - Trello API Promisified- https://github.com/imbhargav5/trello-promise - TDD in react - https://github.com/imbhargav5/codementor-officehours - Offline dictionary - https://github.com/imbhargav5/dictionary-offline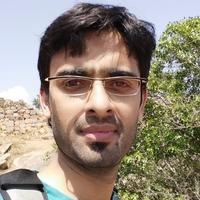 Hire Now
Freelance Ssh developer in Bengaluru, India
Data Engineer
Expert in - C, Python, C++, Linux programming, Shell script. Data engineer since 2015.
Hire Now
Freelance Ssh developer in Marquette, United States
Emergency support specialist, cloud consultant, lifetime coder, Linux ninja, security guru, developer-operations liasion, systems administrator. Often called 'rockstar', 'unicorn', 'hero', 'savior', 'recluse'; seldom called on the phone.
I put out cyber fires over donuts and camp fires. Polyphasic sleeper serving all timezones! Provider of live-help in real-time via video conference for technologies I have mastered and problems no one else can solve. Writer of re-brandable content management systems (every app has content, does it not?), re-usable apps & APIs, member of Mensa & Intertel, slayer of salmon. Human languages for fun, programming languages for breakfast. I left Detroit in the Dot-Com era to live deep in the north woods, I wear camo every day and kill my own food when I have to. I solve my own problems with grace and efficiency. I'll be happy to solve yours! My three most valuable skills: * Problem solving * Anticipation (of variables and user expectations) * Machine logic These skills, when applied t...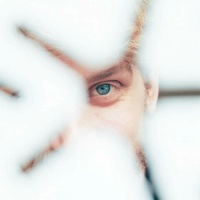 Hire Now
Freelance Ssh developer in London, United Kingdom
The only principle that doesn't inhibit progress is: Everything goes.
I dropped physics in 2009 to become a fullstack developer and then partially dropped the developer role in 2016 to work with technology and education. While I can still be a physics teacher and a fullstack developer, what currently drives me is trying to understand how can we improve our relationship with machines through joyfull and mindfull experiences. I believe invention literacy is a way to empower people. If we work together it's very likely I will talk a lot about Paulo Freire and Paul Feyerabend. If you don't know them, you should definitely check them out because they are awesome! On my spare time I am a synth freak, homebrew computer enthusiast, marble run maker and a terrible melodeon player. I'm interested on human machine interaction, communication protocols, procedural and...
Are You a
Ssh
Developer?
Get paid while making an impact. Become a Codementor for the next wave of makers.
Apply Now