Freelance Ssh Developers Available for Hire
Hire Now
Freelance Ssh developer in Panama City Beach, United States
Experienced web applications developer of 10 years
I'll be able to identify quickly whether I can help you. I work full time at a startup and am versed in many languages and paradigms of development. I have lots of server side experience from dev-ops all the way to the frontend. I may even be able to help with WordPress.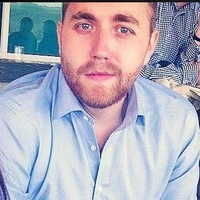 Hire Now
Freelance Ssh developer in Bracknell, United Kingdom
Expert Senior Software Engineer and Mentor
DISCOUNTED RATE - I am offering a reduced rate for a limited time as I am new to the codementor platform. My heart is in Scotland, but I live in Bristol UK. I have over 10 years coding and teaching experience. I have previously worked at a leading British University, a top UK Security Consultancy and currently one of the foremost Consulting and Technology companies in the world. I am also a published Computer Scientist in Human and Computer Interaction.
Hire Now
Freelance Ssh developer in Miami, United States
Solutions Architect
Passionate about software from DevOPS to Quality Assurance, from Developer to Architect with the right amount of business skills, marketing and sales. Specialties: Distributed Application Design, Object Orientated Programming, AngularJS, REST API Design, PHP, MySQL, PhalconPHP, MongoDB, Python, Flask, Zend Framework, Linux Administration, Symfony, Quick Test Professional, WatiN/R, Magento, Wordpress, Adobe & Microsoft Suite, MacOs, Amazon Web Services, Google Cloud, VMWare and more. Large Scale Software Development Strategies, Center for Disease Control regulations and reporting guidelines. Health Information Exchanges, Direct Secure Messaging, HIPAA Regulations and Meaningful Use guidelines. Experienced in successfully negotiating and implementing new technologies in change-advers...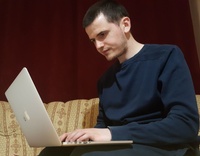 Hire Now
Freelance Ssh developer in Sarajevo, Bosnia and Herzegovina
Result-oriented. JavaScript, C#, ASP.NET Core, React.js, Angular, ASP.NET, Windows Forms, Mentor, Full Stack Software Engineer, Consultant.
★ I give discounts for long-term mentorships. Simply contact me and we can figure out something. ★ I will not start the timer until you explain your issue and I am sure that I can actually help or fix it. ★ If I can't fix your issue or HELP you, you'll get a refund. ★ Highly experienced and proficient in JavaScript (ES5, ES6/ES2015 and later) and related tech stack (Angular, React, jQuery, Node/Meteor). ★ Highly experienced and proficient in C#, .NET, Web API / MVC and .NET Core, .NET Core MVC / Web API ★ Coding Practices: Design Patterns, Refactoring, Testing and Testability, Separation of Concerns, Loose Coupling, SOLID Principles, and more I can help you understand your weakness when approaching the problem, debugging, organising your code and making it more readable and maintainable...
Hire Now
Freelance Ssh developer in Makati City, Philippines
Geek and Entrepreneur
I'm a geek and an entrepreneur that takes pride in solving tasks elegantly within set limitations. I have had my own share of achievements and challenges with my own businesses and projects in my 15+ years as a developer. I love working with others and sharing and expanding my knowledge, which is why I'm excited to share my expertise as a mentor, colleague or consultant on your project. /**  * Technologies I work with but not limited to.  * @return a well-equipped toolbox  */ ⦾ PHP (all versions), expert level (I write PSR-2 style) ⦾ JavaScript in multiple flavors (ES6, TypeScript, CoffeeScript, etc), expert level ⦾ In varying degrees: Go, Python, Java, Elm, Elixir. I can switch between languages and language styles, and explicitly make use of design patterns ⦾ Frameworks that...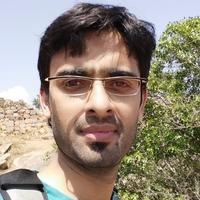 Hire Now
Freelance Ssh developer in Ashburn, United States
Data Engineer
Expert in - C, Python, C++, Linux programming, Shell script. Data engineer since 2015.
Hire Now
Freelance Ssh developer in Lake Peekskill, United States
Full Stack Engineer focusing on Node.js, React, AngularJS, BackBoneJS, Javascript, LESS, SASS, Grunt, Webpack, PHP, Java, WebGL
I have over 15 years of development experience for the top names in all the major industries. I love to teach and talk about technology, and I have extensive mentoring experience. I'm friendly and open, and I make an effort to explain topics carefully. I've worked as developer for about 15 years now, and I have a full understanding of all aspects of development (server side, client side, and mobile). I graduated Magna Cum Laude from Vassar College with a degree in computer science in which I received departmental honors. I've worked for many clients in New York including, Nike, IBM, Pfizer, MTV, Chanel, Verizon, Goldman Sachs, Nestle, AARP, and BAM. I've worked with companies in pretty much all of the major industries applicable to development, and I have a deep understanding of the d...
Hire Now
Freelance Ssh developer in Lexington, United States
Instructional Web Developer
I've worked on teams as a lead programmer and vice president of development, and oftentimes I find myself spending my time helping others solve their issues with their code—in fact, it's one of my favorite parts about my job. My expertise lies in a plethora of frameworks, languages, and systems. I love web technology and Linux, and am capable of explaining things in a way that makes them easy to understand. I worked at Brigham Young University's Office of Digital Humanities as a lead programmer and championed several new and innovative technologies for use in the classroom, many of which have been open sourced. I love finding new ways to do things. In my free time, I've experimented with pinhole photography--making cameras from chewing gum packaging, scraps of corrugated cardboard and c...
Hire Now
Freelance Ssh developer in Ashburn, United States
Software Engineer - Specialized in .NET framework, ASP.NET, C#, SQL
Hey, My name is Mayrun and I live in the Netherlands. I've started coding when I was 10 years old, my first language was Pascal. Today I am a self-taught developer, proficient in a full-stack Microsoft .NET environment, but i am fully hands-on with many different technologies. I am extremely passionate about what I do and I am in a constant state of learning and improving. I love explaining technical concepts and helping others with their projects.
Hire Now
Freelance Ssh developer in Barcelona, Spain
Software Architect
MS in Software Engineering from Carnegie Mellon University. Over 10 years of professional experience working for small and big names like Zynga and eBay, across the US tech hubs (SF, NYC), Singapore and more recently, Barcelona. Passionate about programming since I was 11 years old. Love mentoring people who are truly interested in learning
Hire Now
Freelance Ssh developer in Hicksville, United States
Development and Operations Director
Global DevOps Community | http://devopschat.co Contact Details | http://jared.nyc
Hire Now
Freelance Ssh developer in Keszthely, Hungary
Rails developer
I'm a freelancer SW developer focusing in Ruby on Rails. I have expertise in testing, network related programming and performance tuning. I'm a technology agonistic i have decent experience in these technologies: Rails, C++, python, swift. I'm ruby's net-ssh maintainer.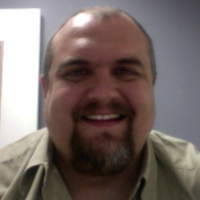 Hire Now
Freelance Ssh developer in Mokopane, South Africa
Professional IT Technologist & Executive | Software Development | Mobile App Development | IT Strategy | Hosting |
I've been developing and programming forever. It is what I do. I *love* helping people. I know many languages and methods. I've implemented many different things and I can usually find solutions to issues in a heartbeat. Let me help you , you will be glad you did.
Hire Now
Freelance Ssh developer in Tampa, United States
Full-stack web developer and a Python wizard
An established Pluralsight author - https://app.pluralsight.com/profile/author/bo-milanovich Proud to be the author of the 4th most popular course on Pluralsight called "Python: Getting Started". A full stack web developer with a completely modern approach. Let's build an API server (using Python or C#) together to handle the data and let the frontend (Angular, Backbone, Vue) take care of everything else for us! Or how about we work with Python and build some cool things like web apps, desktop apps, scripts, maybe automate some boring stuff?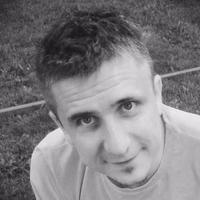 Hire Now
Freelance Ssh developer in Kursanec, Croatia
Web developer with taste in Laravel and Vue.js
Hi, I'm experienced web developer and father of two from Croatia. Working as senior developer for one of the fastest growing IT companies in Croatia. Laravel pays my bills but Vue.js fills my heart :).
Are You a
Ssh
Developer?
Get paid while making an impact. Become a Codementor for the next wave of makers.
Apply Now