Not looking for Ssas Developers? Find other types of developers: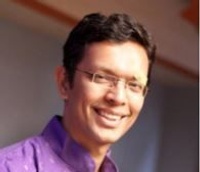 View Profile
Freelance Ssas developer in Dhaka, Bangladesh
Experienced MSBI (SSAS, SSIS, SSRS) & Power BI Consultant
Created multi-dimensional model for different clients.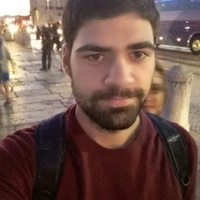 View Profile
Freelance Ssas developer in Camponogara, Italy
Data Scientist
Experienced data enthusiast, with strong interest in applications of Deep learning and in particular in NLP.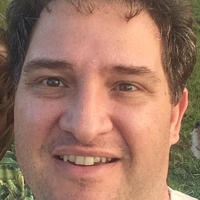 View Profile
Freelance Ssas developer in Sao Jose do Rio Preto, Brazil
Diretor at SolveInfo
Visual Studio developer (MVC, MVVM, C#, webservices, mobile integrations) MCSA, MCSE, MCDBA Oracle Business Intelligence Analyst T-SQL (SQL Server) and PL-SQL (Oracle) Android, iOS, Windows phone developer Arduino skills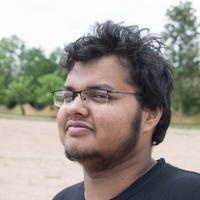 View Profile
Freelance Ssas developer in Jodhpur, India
OpenSource.C++.Python.ArchLinux.DataScience
I am an expert C++, Python developer with over eight years of experience. I am highly talented and skilled in problem-solving and understanding complex and large code base.
View Profile
Freelance Ssas developer in Greenwood, United States
Expressive and Athletic Software Architect With A Splash of Business Accumen
My experience is wide and varied over many years and has tempered me into a reliable architect/developer. I have been a part of successful projects and part of teams that have turned around failing projects. My spirit for team-work has fit nicely with both large and small projects and with colleagues of all skill levels. With a seasoned track record my patient and thorough approach to software architecture and development produces an optimal application while using minimal resources. Specialties: Sql Server BI and Database development, Salesforce Marketing Cloud (ExactTarget) Integration.
View Profile
Freelance Ssas developer in Kitakyushu, Japan
Full Stack Developer
I started learning to program when I was 10 years old, and have had a passion for it ever since. As an adult, I've worked for a variety of companies developing robust and secure business applications and system-to-system interfaces for government agencies and financial services companies. Through that experience, I have gained extensive application development experience as well as specialized knowledge in network/socket programming, graphics and UI programming, web services prorgramming, secure application design, and data analysis.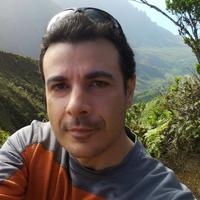 View Profile
Freelance Ssas developer in Phoenix, United States
Software Architect at American Express
I am an experienced software architect with 15 years of experience delivering a wide variety of business solutions. I have a special interest in emerging software technologies and designing intuitive and easy to use applications. Application Architect, Application Developer, and Database Administrator. JavaScript, AngularJS, .NET, SQL, SOA, NodeJS, Business Intelligence, Usability, SharePoint, Agile Software Development (XP, Scrum), Distributed Systems Architecture, Information Security, Cloud Computing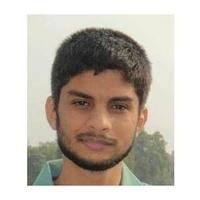 View Profile
Freelance Ssas developer in Chennai, India
Business Analyst and Enterprise Level Software Implementer
US MS(IT)+MBA dual degree holding professional, with 8+ years of work experience in business, functional and technical roles. Skilled in understanding business requirements, analysing and presenting data, and problem solving. Fluent in English. Have regularly taught and mentored team members with a conceptual understanding as opposed to just teaching them the syntax.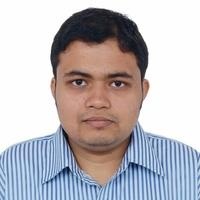 View Profile
Freelance Ssas developer in Dhaka, Bangladesh
Analytics Expert, BI Solutions Expert, Python Scrapping Expert
6+ Years experience in - OLAP Cube Design and Development -SSIS - SSRS -SQL - Python Data Scrapping
View Profile
Freelance Ssas developer in Santa Cruz, Bolivia
Operations Manager, BI Senior at iProject Partners
Highly proficient IT professional with over all 13 years of work experience in telecommunications, Banks and government entities. 4 Years as Technical Project Management. 8 years as Data Warehouse Business Intelligence. 5 years as Software Developer & Business Analyst. 8 years business and technical Telecommunications experience. OCP Oracle Certified Professional. OCA Oracle Certified Associate. Strategic Consulting, including business plan & sales strategy development, Business. Software Development Consulting , Partner Management, Project Management Project Manager, Data Architect, Presales ,Analyst, Designer & Developer of Data Warehouses and Business Intelligence Systems, involved in logical and physical system design, transformations and OLAP Reports, dashboards development. Pro...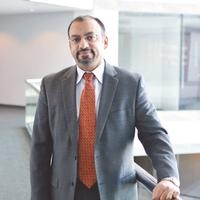 View Profile
Freelance Ssas developer in Schaumburg, United States
IT Executive, Technologist and Leader of Disruptive Data Technologies, Hadoop, Big data, Data Warehouse, BI
An innovative thought leader with vast business acumen and a passion to solve technical challenges by pioneering strategic framework driven solutions. An experienced hands-on leader in software engineering, architecture and data management with expertise in Web Computing for Consumer, Customer and Back-office business areas. A proven catalyst of culture and business transformation, current on data architecture trends, modernization techniques and delivery of thoughtfully applied leading-edge technology. Experienced with traditional and non-traditional (hadoop, bigdata) data warehousing and enterprise data management and real time insightful analytics.
Are You a
Ssas
Developer?
Get paid while making an impact. Become a Codementor for the next wave of makers.
Apply Now