Not looking for Sql server Developers? Find other types of developers:
Hire Now
Freelance Sql server developer in Richmond, Canada
Full-Stack CEO, Lean Startup Consultant, Super Genius, Force of Nature
Director of Technology / Senior Consultant (Aequilibrium) Built two ASP.NET MVC/Angular based applications for environmental client Chief Technology Officer / Co-founder (inContract) API-driven C#/ASP.NET MVC backend, with Angular and JQuery responsive front-end Solution Architect (ESSA Technologies) Rearchitecture, rewrite, user interface/experience redesign of ESSA's flagship fish water management tool to bring it in line with relatively modern day technologies Solution Architect (Students Finance System 2.0) (Alberta Advanced Education (Government of Alberta)) Managed, developed, and successfully delivered a $20M rewrite of Alberta Advanced Education's Student Finance System (several large interrelated web applications tied together under a common data layer). Project delivered u...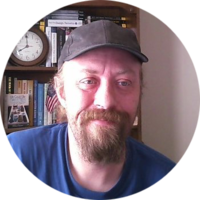 Hire Now
Freelance Sql server developer in Loja, Ecuador
C#, TDD, and and Clean Coding Expert with 18 Years Experience
I have used

SQL server

as needed for larger projects since 2005. While I wouldn't consider myself a DBA, I can certainly help with T-SQL queries/stored procedures, schema changes, and normalization advice.
Hire Now
Freelance Sql server developer in Berkeley, United States
The best products come from innovation through healthy, non-competitive, and agile collaborations.
For the majority of my career, most of the back-end applications I have built have utilized MS SQL Server. I have expert knowledge with designing, building, and managing large MS SQL databases. I'm confident in my ability to build very complex stored procedures, migrations, and integrated database solutions.
Hire Now
Freelance Sql server developer in Paris, France
Senior Full Stack Developer (.NET / Angular ) ​
Lots of experience with SQL Server, as it has always been the database end for most applications I have developed. I also have a good grasp of query performances and database design.
Hire Now
Freelance Sql server developer in Lebanon, United States
Lead Software Engineer - Writing code for 21+ years
I've used MS

SQL Server

since version 6.5 in the 90's. This is in respect to creating schema's and programming against them. In addition, I've used SSRS and SSIS extensively for moving data and reporting.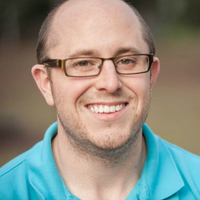 Hire Now
Freelance Sql server developer in Arlington, United States
Senior .NET Software Developer, IT Business Analyst,, Technologist
With the background from C# mentioned, SQL came along with it at the same time. Have experience with preventing sql injections, stored procedures, and how to make queries run as efficiently as possible by having the right indexes on a table.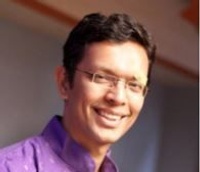 Hire Now
Freelance Sql server developer in Dhaka, Bangladesh
Experienced MSBI (SSAS, SSIS, SSRS) & Power BI Consultant
Managed data warehouse for leading pharma clients like - Pfizer, Novartis, Johnson & Johnson, RB etc. Completed around 50+ projects all related to MS BI stack. BI Developer, Pfizer RADAR Dashboard [Client: Pfizer] [Jun'13 – Nov'13] Pfizer RADAR is a web based BI solution for the client containing a dashboard and custom reports to enable the client to monitor sales performance of Pfizer brands and competitors. Responsibility: Project Management, requirement analysis, staging, building data warehouse and CUBE, write MDX to generate table and trend chart. Technology: SSIS, SSAS BI Developer, My Market Monitor Dashboard [Client: Novartis] [Jun'11– Mar'12] My Market Monitor is a web based platform to bring local data source (like France, Italy, Belgium, UK, Spain, Norway, Poland, Canada, U...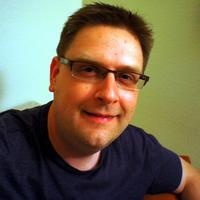 Hire Now
Freelance Sql server developer in Phoenix, United States
.NET Software and Web Developer
I am primarily a C# developer, not a DBA / SQL developer. But most of the projects I've been on have required some kind of data persistence, and most of those projects utilized MS

SQL Server

to do the persisting. My involvement with it has ranged from heavy table JOIN queries to schema design to stored procedure creation to triggers to views to relationships to indexes. I also have some limited experience with SSRS (Reporting) and SSIS (Integration). I don't, however, have much experience with Business Intelligence tooling, and as such I don't think in cubes. I'm only novice to intermediate when it comes to SQL administration such as managing transaction logs and redundancy, etc.
Hire Now
Freelance Sql server developer in Greenwood, United States
Expressive and Athletic Software Architect With A Splash of Business Accumen
My experience is wide and varied over many years and has tempered me into a reliable architect/developer. I have been a part of successful projects and part of teams that have turned around failing projects. My spirit for team-work has fit nicely with both large and small projects and with colleagues of all skill levels. With a seasoned track record my patient and thorough approach to software architecture and development produces an optimal application while using minimal resources. Specialties:

Sql Server

BI and Database development, Salesforce Marketing Cloud (ExactTarget) Integration.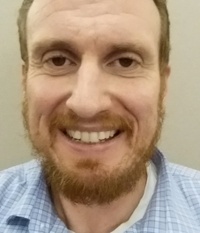 Hire Now
Freelance Sql server developer in Charlotte, United States
Senior Software Engineer at Allscripts
I have worked with

SQL server

for 12 years, specializing in performance.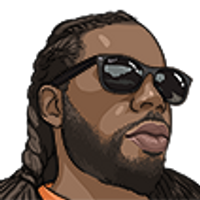 Hire Now
Freelance Sql server developer in Memphis, United States
Enterprise Software Architect / Cloud Architect / Software Developer
Xamarin and Amazon certified!!! 21+ years of total experience with 16+ years of enterprise architectural / leadership consulting experience with Microsoft .NET technologies (1.1 - 4.6) using C# & VB.NET.True full stack development and architectural know-how. Continuously proven - sharp, hands-on database expertise using all versions of SQL Server. A dedicated professional with exceptional skills, who is committed to delivering a superior level of performance, energy and efficiency.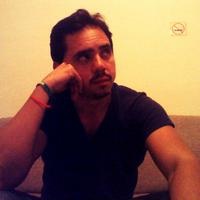 Hire Now
Freelance Sql server developer in Mérida, Mexico
Front End Web Developer & Design Architect
I have been working with Microsoft SQL since 2000 and currently I work with MSSQL 2012 version for a in-house web applications. Although I'm mostly a user than an actual administrator. I have experience with: * SQL Syntax (SELECT, INSERT, UPDATE, DELETE, CONSTRAINTS) * Store Procedures.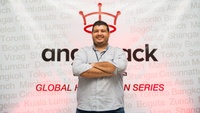 Hire Now
Freelance Sql server developer in San Pedro Sula, Honduras
Software developer for 12+ yrs. Programming is my passion, love what I do.
I have had to write stored procedures and fine tune them based on execution plans. I had to setup disaster recovery plans using db mirroring, log shipping and traditional backup & restore. Have created many ETL packages with SSIS from different sources and destinations (eg. AS400 to SQL). All of this in a bank I used to work and as contractor in a major port.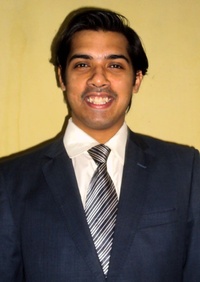 Hire Now
Freelance Sql server developer in Howrah, India
Full stack .NET/Classic ASP/Angularjs2 developer
I have more than of 5 years experience working in Microsoft

SQL Server

database. Worked with

SQL SERVER

2016 temporal tables
Hire Now
Freelance Sql server developer in West Palm Beach, United States
Over the years I've learned many useful skills for writing SQL. I'm not a DBA, and I don't administer the server. But I've written some very complex queries that span multiple pages when printed out ;)
Are You a
Sql server
Developer?
Get paid while making an impact. Become a Codementor for the next wave of makers.
Apply Now