Not looking for Sql server 2012 Developers? Find other types of developers:
View Profile
Freelance Sql server 2012 developer in Jerusalem, Israel
Experienced programmer who can clarify things quickly.
I can help you debug or redesign anything, from C# and stored procedures to C++ to C to Python to Verilog to assembly. I started programming seriously at the age of 14, and built a Mandelbrot calculation / display program that worked in parallel before I graduated high school. Since then, I have worked on various web-based projects across the entire stack from database design to front-end display tuning. I additionally studied electrical engineering, giving me an understanding of how the fundamental pieces of computers work. My specialty has recently been database-backed web programming; I have worked for a year or more with each of various versions of MSSQL, Oracle, DB2, PostGRESQL, Access, and FoxPro. My experience cross platform - with MS products, Oracle products, and Open Sourc...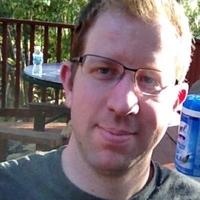 View Profile
Freelance Sql server 2012 developer in New Hamburg, Canada
Experienced Architect - Azure, C#, WebAPI, OAuth, .NET, Swift, Android, Java
Many new developers spend countless hours trying to figure out how to design, code, deploy and run their websites, apps and services. Save time and reach out to an experienced architect. Designed and built websites using ASP.NET MVC, APIs using WebAPI2, securing applications with OAuth tokens/OpenID Connect using IdentityServer, mobile apps in Swift and Java. Architected and deployed cloud infrastructure in Azure and devops with VSTS. VMs, Cloud Services, Blob Storage, Azure SQL, Service Bus, Web Apps and Traffic Manager, multi-datacenter high availability setups.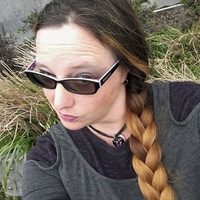 View Profile
Freelance Sql server 2012 developer in Vancouver, United States
tekGoddess - Founder, Owner, Software & Analytics Engineer
Continuous Process and Systems Improvement Specialist seeking creative projects within the non-profit, Open Source, small business and LC3 communities. Fifteen years experience with IT Service and Software Development, primarily within the private Education Industry. Intimately familiar with both Proprietary and Open Source Application & Reporting environments bolstered by a strong background in Network, Server & Security administration. Proven knowledge leader and detailed Systems Design Analyst. Unique project proposal and management techniques with significant performance and efficiency improvement gains. Provides collaborative tailor designed solutions from concept to launch. ​Artfully applies industry Best Practices to boost innovation, facilitating Organic Collaboration and Ideat...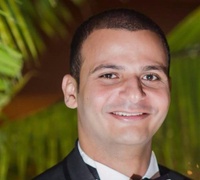 View Profile
Freelance Sql server 2012 developer in Al Jizah, Egypt
Software Engineer Team leader
Expert in SAP ABAP & Oracle & MYSQL & Microsoft SQL and etc .....................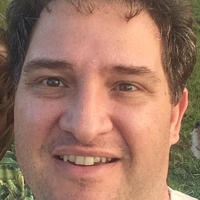 View Profile
Freelance Sql server 2012 developer in Sao Jose do Rio Preto, Brazil
Diretor at SolveInfo
Visual Studio developer (MVC, MVVM, C#, webservices, mobile integrations) MCSA, MCSE, MCDBA Oracle Business Intelligence Analyst T-SQL (SQL Server) and PL-SQL (Oracle) Android, iOS, Windows phone developer Arduino skills
View Profile
Freelance Sql server 2012 developer in Berea, United States
Software Engineer
I am a software engineer with expertise in the .NET stack and Oracle platforms. At work I am a back end developer designing back end systems and middleware. Outside of work, I enjoy side projects doing full stack development and watching the Cleveland Browns attempt to play football (the saddest of hobbies). Whether you are looking for help with building a web application or just interested in learning C#, I'm here to help you accomplish your goal!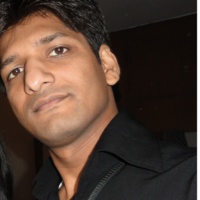 View Profile
Freelance Sql server 2012 developer in Delhi, India
IT professional with 9+ years of experience and C++ expertise
I an an IT professional with over 8 years of experience. My primary skills are C++ programming and database/SQL Teaching is my passion and I love it. I ensure the subject matter and its understanding is passed onto the student.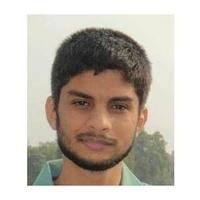 View Profile
Freelance Sql server 2012 developer in Chennai, India
Business Analyst and Enterprise Level Software Implementer
US MS(IT)+MBA dual degree holding professional, with 8+ years of work experience in business, functional and technical roles. Skilled in understanding business requirements, analysing and presenting data, and problem solving. Fluent in English. Have regularly taught and mentored team members with a conceptual understanding as opposed to just teaching them the syntax.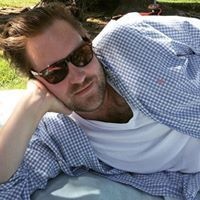 View Profile
Freelance Sql server 2012 developer in Sunnyvale, United States
Expert in Real Time, Big Data - Web / Apps / Databases - (ex Microsoft Consulting)
Do you need help with your SQL Database? Are you strugging with creating complex SQL queries, SQL query response time, index design challenges, data import or data transformation challanges? Is your database slow and not delivering results to users as quickly as needed? Do you need help with Performance Improvements, Query Tuning, Data Loads, ETL, Database Diagnosis, User/Application activity analysis, security audit/lockdown, database design, datawarehouse architecture, SSIS implementation, SSAS design/data-imports/performance/report design? As an ex Microsoft Consulting employee and Startup CTO - I've worked on over 200 commercial database applications from startups to smb to enterprise. I've created and optimized SQL Databases as large as 10TB with billions of records and have mana...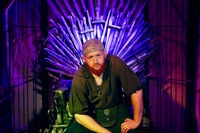 View Profile
Freelance Sql server 2012 developer in Farmington, United States
Full stack Microsoft web dveloper
I am an experienced full stack developer with 7 years developing on major eCommerce sites. I have a passion for all forms of development and am constantly looking for a new way to improve my code. I am almost always on the leading edge of new software with respect to making sure it's functional. I almost strictly develop in Test Driven development in an Agile team.
View Profile
Freelance Sql server 2012 developer in Houston, United States
Passionate SQL and Oracle Administrator and Developer
I am a wide professional working as SQL Server and Oracle Databases Administrator professional managing both environments even with some experience working with PowerShell Scripts, .NET tools and ASP.NET applications connected to databases. I do not fear to get new challenges and solve complex problems
View Profile
Freelance Sql server 2012 developer in Eden Prairie, United States
Passionate, experienced, and seasoned software engineer.
I'm a Software Engineer who loves getting into the nitty gritty technical details and solving problems. In my professional life I develop Windows or Web software with a strong focus on .Net (Winforms and ASP.Net/MVC3). In my private life I tinker with electronics such as Arduino's, RaspberryPi, STM32 Nucleo, as well as use Linux, NetBeans, and various other open source packages for fun. I also have a passion for computer languages, human languages, computer parsers, and human writing systems.
View Profile
Freelance Sql server 2012 developer in Islamabad, Pakistan
Senior Asp.NET / SQL / Azure Software Engineer
An experienced professional, having more than 10 year experience in working on Microsoft Technologies (especially ASP.NET / SQL Server). Have hands on experience in .NET technologies (.NET 1.1 and 2.0, 3.5, 4.0, and 4.5). Have in depth knowledge of C#, VB.NET, SQL Server (2000, 2005, 2008 and 2012), VB and ASP. Experienced in two tier, three tier and N-tier application development Specialties: Database Systems: # SQL Azure, Microsoft SQL Server 2000, 2005, 2008, 2012 and 2014, MySQL, SSIS, DTS Development Technologies: # ASP, ASP.NET, ASP.NET MVC, Web Services, Desktop Applications Programming Languages: # Microsoft C#.NET, VB.NET, C++ Frameworks: # .NET (1.1, 2.0, 3.5, 4.0, 4.5) Markup Languages: # HTML, HTML5, XML, JSON, CSS Scripting Languages: # AngularJS, Ajax Control Tool...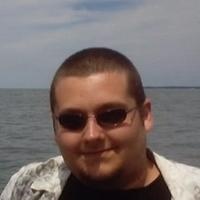 View Profile
Freelance Sql server 2012 developer in Hot Springs, United States
Web and Software Developer with several long term projects under my belt
Hello! With over 15 years of experience programming in over 14 languages, I'd be happy to mentor, help, and be available for freelance work. I design websites and software solutions for my many clients and I enjoy helping others learn the joys of programming. Not all my expertise are listed, only the ones I feel comfortable helping anyone with. My rates are low because I want you to get more bang for your buck and consider calling on me whenever you need help.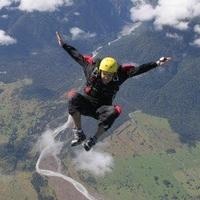 View Profile
Freelance Sql server 2012 developer in Preston, Australia
Expert software engineer, Architect and leader of Server (.Net & Node.JS) & Client (html & Javascript - AngularJS & React) side technologies - 15 Years of experience
25 % Discounted rate for first time students. 15 years experience, An expert full stack .Net + client side leader, technical Architect of software projects from proof of concept stages to client delivery. coding in an agile environment. Highly developed intellect and communication skills while embracing excellent business understanding, with sound levels of initiative, an innovative 'out of the box' thinker and a true commitment to excellence.
Need to Hire a Senior
Sql server 2012
Developer?
Get Started
Are You a
Sql server 2012
Developer?
Get paid while making an impact. Become a Codementor for the next wave of makers.
Apply Now