Freelance Sql server 2008 Developers Available for Hire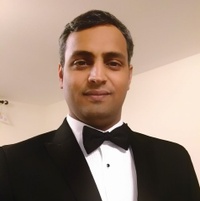 Hire Now
Freelance Sql server 2008 developer in Milton Keynes, United Kingdom
.Net Full stack Web Developer
Not a full DBA, but have got a lot of experience in Complex data and queries
Hire Now
Freelance Sql server 2008 developer in Guatemala City, Guatemala
Data Scientist, very passionate on bringing solutions through creativity.
My major role was fulfill the customers needs by find a solution through data. I use to query data from SAP B1 structure on both sql server and hana.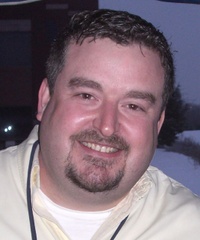 Hire Now
Freelance Sql server 2008 developer in Louisville, United States
Seasoned software engineer (+20 years) with skills in many languages and technologies. Overall nice guy too!
I am a Principal Engineer at a large software company. I have many years of developing complex SQL queries, stored procedures/functions/etc. Also highly experienced in developing SSRS reports.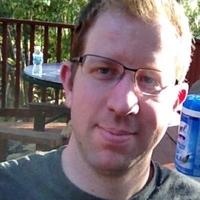 Hire Now
Freelance Sql server 2008 developer in New Hamburg, Canada
Experienced Architect - Azure, C#, WebAPI, OAuth, .NET, Swift, Android, Java
Many new developers spend countless hours trying to figure out how to design, code, deploy and run their websites, apps and services. Save time and reach out to an experienced architect. Designed and built websites using ASP.NET MVC, APIs using WebAPI2, securing applications with OAuth tokens/OpenID Connect using IdentityServer, mobile apps in Swift and Java. Architected and deployed cloud infrastructure in Azure and devops with VSTS. VMs, Cloud Services, Blob Storage, Azure SQL, Service Bus, Web Apps and Traffic Manager, multi-datacenter high availability setups.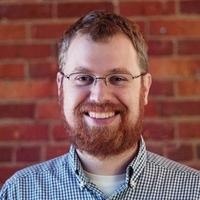 Hire Now
Freelance Sql server 2008 developer in Greenville, United States
Full-Stack Software Engineer
I am an experienced full-stack software developer, primarily in Django development for web applications. I lead a team at a custom software agency in the South East of the US.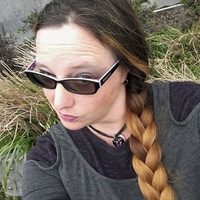 Hire Now
Freelance Sql server 2008 developer in Portland, United States
tekGoddess - Founder, Owner, Software & Analytics Engineer
Continuous Process and Systems Improvement Specialist seeking creative projects within the non-profit, Open Source, small business and LC3 communities. Fifteen years experience with IT Service and Software Development, primarily within the private Education Industry. Intimately familiar with both Proprietary and Open Source Application & Reporting environments bolstered by a strong background in Network, Server & Security administration. Proven knowledge leader and detailed Systems Design Analyst. Unique project proposal and management techniques with significant performance and efficiency improvement gains. Provides collaborative tailor designed solutions from concept to launch. ​Artfully applies industry Best Practices to boost innovation, facilitating Organic Collaboration and Ideat...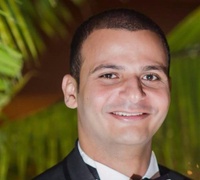 Hire Now
Freelance Sql server 2008 developer in Giza, Egypt
Software Engineer Team leader
Expert in SAP ABAP & Oracle & MYSQL & Microsoft SQL and etc .....................
Hire Now
Freelance Sql server 2008 developer in Tampa, United States
My expertise lies in developing business and software infrastructure to power natural processes for business, nonprofit, and personal use. I have been in the web industry since its beginnings, creating website success stories such as ChristianJobs.Com, NetMinistry, DayShout.Com and other web ventures.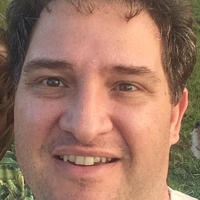 Hire Now
Freelance Sql server 2008 developer in Sao Jose do Rio Preto, Brazil
Diretor at SolveInfo
Visual Studio developer (MVC, MVVM, C#, webservices, mobile integrations) MCSA, MCSE, MCDBA Oracle Business Intelligence Analyst T-SQL (SQL Server) and PL-SQL (Oracle) Android, iOS, Windows phone developer Arduino skills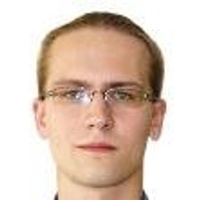 Hire Now
Freelance Sql server 2008 developer in Victoria, Malta
Backend developer
I like programming and see it as puzzle solving. It's not only my career, but my hobby too. I work well both alone or with a team - as team member or team leader. My goal is to be respected, trusted and valued member of a company. My personal highlight is being able to be focused and motivated on projects I'm assigned even when I'm working remotely from other side of the world.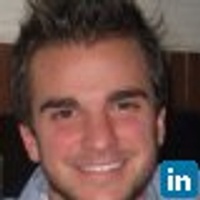 Hire Now
Freelance Sql server 2008 developer in Berea, United States
Software Engineer
I am a software engineer with expertise in the .NET stack and Oracle platforms. At work I am a back end developer designing back end systems and middleware. Outside of work, I enjoy side projects doing full stack development and watching the Cleveland Browns attempt to play football (the saddest of hobbies). Whether you are looking for help with building a web application or just interested in learning C#, I'm here to help you accomplish your goal!
Hire Now
Freelance Sql server 2008 developer in Kitakyushu, Japan
Full Stack Developer
I started learning to program when I was 10 years old, and have had a passion for it ever since. As an adult, I've worked for a variety of companies developing robust and secure business applications and system-to-system interfaces for government agencies and financial services companies. Through that experience, I have gained extensive application development experience as well as specialized knowledge in network/socket programming, graphics and UI programming, web services prorgramming, secure application design, and data analysis.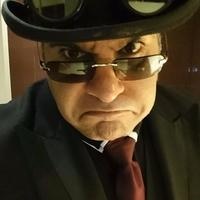 Hire Now
Freelance Sql server 2008 developer in Manchester, United Kingdom
Engineer with 20+ years web, desktop,devices. Mixing TDD, BDD & MDD, EA, Stats, Math & Code into a fizz of a biz.
Hi! My name is Ethar, though you'll get away with pronouncing it "Ether". "I love coding!" and despite that intro, I don't like sounding like Donald Trump. Not that you could ever confuse us two really :) I've been a full stack guy for over 20 years and these days, churn out JS, Node, C#, both SQL & NoSql and run on AWS, including developing IoT platforms and Alexa skills. As well as coding help, I also encourage developers and architects to look at problems differently. Committing to effective, clean, value driven solutions is crucial and my experience both in code and business provides a unique slant on why code is written in the first place. I also regularly recruit, so understand the needs of folk trying to break into the industry. Despite over 22 commercial years in the IT indust...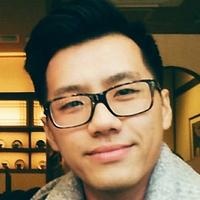 Hire Now
Freelance Sql server 2008 developer in Austin, United States
Software Development Engineer at Accenture
Specialties: Software Engineering, Data Analytics, Six Sigma, Statistical Analysis, , Business Re-engineering, Lean Manufacturing, Business Strategy, Process Automation, Decision Support, Quality Control, Project Management, Logistics, Operations Research. Tools: ASP.NET MVC, C#, Python, CSS (including bootstrap, foundation), HTML, Javascript (including jquery, angular.js, chart.js), SQL Server, Oracle SQL, MySQL, MS Access, RTD-APF, VB.NET, Crystal Reports, SAS, ProModel, Excel VBA, JMP, MiniTab, Visio, SAP.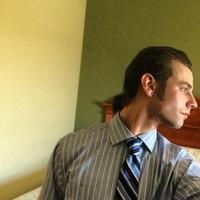 Hire Now
Freelance Sql server 2008 developer in Ashburn, United States
Full Stack Web & Mobile Software Programmer, Consultant
I've been programming, developing, & exploring multiple facets of the web since '97. From HTML/CSS/JS to Visual Basic, PHP, and Objective-C, I've been around and back again. I'm currently focused on full stack web & mobile development, ideally building projects from the ground up and seeing them through to market. I'm seeking business opportunities for small start-ups or large companies on a passionate team with room for growth, creating a future one amazing service at a time. Specialties: Ruby (1.8.x - 2.x), Rails (2.3.x - 4.x), iOS, RubyMotion, PhoneGap, Drupal, Wordpress, PHP, Apache, HTML/HTML5, CSS/CSS3, Javascript, jQuery, JSON, AJAX, EmberJS, AngularJS, NodeJS, BackboneJS, CoffeeScript, Bootstrap, SASS, XHTML, XML, HAML, ERB, SCSS, RSS, MySQL, PostgreSQL, MongoDB, SQLite, Amazon ...
Need to Hire a Senior
Sql server 2008
Developer?
Get Started
Are You a
Sql server 2008
Developer?
Get paid while making an impact. Become a Codementor for the next wave of makers.
Apply Now