Not looking for Sql injection Developers? Find other types of developers: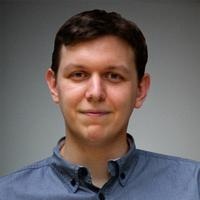 View Profile
Freelance Sql injection developer in Budapest, Hungary
Coding can be an art!
I'm a full-stack developer with 15+ years of experience in web application development and code mentoring. Are you stuck? Let me help!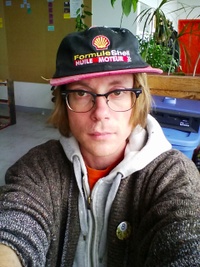 View Profile
Freelance Sql injection developer in Montreal, Canada
Creative scientific-mind | Critical Developer at InfiniteInternet.ca
Constantly tackling new programming tools, Drew has developed a powerful learning curve that has allowed him to master technologies such as JavaScript, Ionic framework, blockchain, Solidity, Scrypt, LAMP and MEAN techstacks. Having worked as lead engineer and project manager for projects of all sizes, his experience gives him the ability to understand projects as a whole, foreseeing potential pitfalls down the road. Currently he's tackling internet security, an imminent need in our world today. Feel free to check out some of his recent projects: 1. http://studentunityproject.com/ 2. https://www.give2gain.com/ 3. https://www.letsgothere.com/ 4. http://lifeonhold.aljazeera.com/
View Profile
Freelance Sql injection developer in Johnstown, United States
Enterprise application developer with 15 years of experience in the industry.
I'm a consultant, mentor, and engineer with a calling and passion for teaching. For the past fifteen years I've been building enterprise applications for small businesses and Fortune 500 companies. I've used that experience to perform hundreds of successful paired programming sessions with developers all over the world.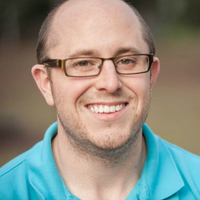 View Profile
Freelance Sql injection developer in Annandale, United States
Senior .NET Software Developer, IT Business Analyst,, Technologist
After discovering my passion for bringing the human side of technology & web development to help individuals and organizations level up, I never looked back. I truly enjoy working within the technology field as I have the opportunity to work with others to figure out not only what they want, but why they want it. I want to feel what they are envisioning. Afterwards, I can look back and know that not only was the right solution implemented, but a great relationship was also cultivated. I look forward to utilizing my 20+ years of wearing many hats involving technology and my 10+ years of .NET C# Web Development to help teams and organizations level up. Experience Summary: 20+ years' experience with: • Standard Web Technologies • Online Marketing & Advertising • Business Development • Relat...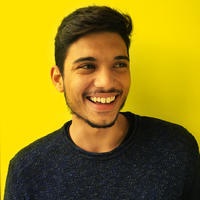 View Profile
Freelance Sql injection developer in Rio de Janeiro, Brazil
Full-Stack Software Developer at Globo.com
Always curious, I began my study of the web and other technologies when I was 13 years old. I also love the psychology field and how it fits perfectly into creating products. I'm always looking to use the new market trends, and, to keep me updated, I give speeches, write blog on subjects I'm studying, attend to conferences and I'm always trying to teach what I learn. I also have another blog called Nômade na Web, where I write about working remotely, digital nomads, life experience and productivity.
View Profile
Freelance Sql injection developer in Miami, United States
Solutions Architect
Passionate about software from DevOPS to Quality Assurance, from Developer to Architect with the right amount of business skills, marketing and sales. Specialties: Distributed Application Design, Object Orientated Programming, AngularJS, REST API Design, PHP, MySQL, PhalconPHP, MongoDB, Python, Flask, Zend Framework, Linux Administration, Symfony, Quick Test Professional, WatiN/R, Magento, Wordpress, Adobe & Microsoft Suite, MacOs, Amazon Web Services, Google Cloud, VMWare and more. Large Scale Software Development Strategies, Center for Disease Control regulations and reporting guidelines. Health Information Exchanges, Direct Secure Messaging, HIPAA Regulations and Meaningful Use guidelines. Experienced in successfully negotiating and implementing new technologies in change-advers...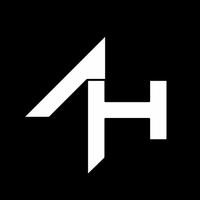 View Profile
Freelance Sql injection developer in Thane, India
Expert Full Stack Developer
Web designer since 2010 and Android developer since 2012. Have been working on HTML and Wordpress websites ever since I started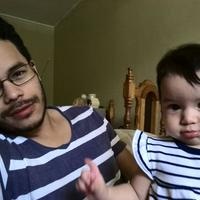 View Profile
Freelance Sql injection developer in Tegucigalpa, Honduras
Web / Mobile developer @ CODE STORE
4+ years creating web applications. Love photography!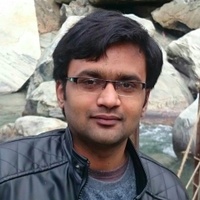 View Profile
Freelance Sql injection developer in Pune, India
Former Full-Stack @Zomato.com, Google Summer of Code Participant
Schedule a session here - https://calendly.com/shubham-desale/15min I am an experienced full stack developer with passion for sharing my learnings and insights. I love to work on large scale projects from ground up and have good experience of dealing with modularity, predictability, concurrency, scalability of an app throughout the dev cycle.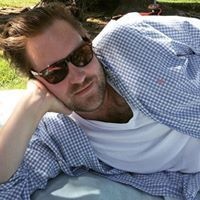 View Profile
Freelance Sql injection developer in Sunnyvale, United States
Expert in Real Time, Big Data - Web / Apps / Databases - (ex Microsoft Consulting)
Do you need help with your SQL Database? Are you strugging with creating complex SQL queries, SQL query response time, index design challenges, data import or data transformation challanges? Is your database slow and not delivering results to users as quickly as needed? Do you need help with Performance Improvements, Query Tuning, Data Loads, ETL, Database Diagnosis, User/Application activity analysis, security audit/lockdown, database design, datawarehouse architecture, SSIS implementation, SSAS design/data-imports/performance/report design? As an ex Microsoft Consulting employee and Startup CTO - I've worked on over 200 commercial database applications from startups to smb to enterprise. I've created and optimized SQL Databases as large as 10TB with billions of records and have mana...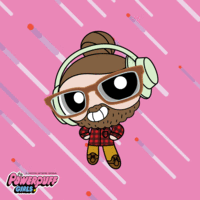 View Profile
Freelance Sql injection developer in Portland, United States
Installed a Perl module? You're using my code.
If you're having Perl, Git, SQL, C or testing problems, I can help. If you have a Perl problem, maybe a bug in a module, or a regex isn't working, or it's slow, maybe CPAN trouble, not only can I help, I might have caused the problem. If Git has you totally perplexed, I can help make Git make sense. And if you have a problem writing tests, what should you test, how should you write tests, how should you structure your tests, I can help. Happy coding!
View Profile
Freelance Sql injection developer in Minsk, Belarus
Web-developer with 7+ years of experience.
Start doing web-development at the age of 16. Since that launched a lot of projects, mostly using Ruby on Rails. CEO of consulting company with 15+ people.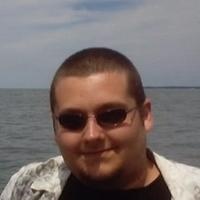 View Profile
Freelance Sql injection developer in Hot Springs, United States
Web and Software Developer with several long term projects under my belt
Hello! With over 15 years of experience programming in over 14 languages, I'd be happy to mentor, help, and be available for freelance work. I design websites and software solutions for my many clients and I enjoy helping others learn the joys of programming. Not all my expertise are listed, only the ones I feel comfortable helping anyone with. My rates are low because I want you to get more bang for your buck and consider calling on me whenever you need help.
View Profile
Freelance Sql injection developer in London, United Kingdom
All-round Web Developer with strengths in front-end technologies
I am a front end website developer who specializes in CSS and has a passion for optimization. I have experience in HTML, CSS, JavaScript, PHP and MySQL. Frameworks and libraries that I work with include Wordpress, jQuery and Modernizr.js
View Profile
Freelance Sql injection developer in Warsaw, Poland
Squashing Bugs and Quick Fixes since 1998.
Tom started with web development in 1998, and since then has worked in the areas of desktop apps, SMS, mobile phone apps, more web development, investigative IT and IP protection products, and data warehousing. Motivated and with an eye for detail, Tom has made a name for himself as a highly talented problem solver who will always find a solution and deliver on time.
Need to Hire a Senior
Sql injection
Developer?
Get Started
Are You a
Sql injection
Developer?
Get paid while making an impact. Become a Codementor for the next wave of makers.
Apply Now