Not looking for Spreadsheet Developers? Find other types of developers: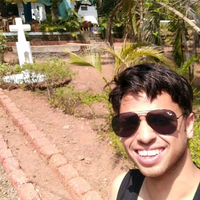 View Profile
Freelance Spreadsheet developer in Bangkok, Thailand
5+ years experienced Data Scientist with 2+ experience in Machine Learning
A data scientist with a passion for solving statistical, machine learning and data engineering challenges in the field of personalized/ customer data analytics, resouce optimization/ operations research, natural language processing and computer vision. I like to develop re-usable common frameworks, models and components that address repeatable machine learning tasks and problems/data sets. I ensure end-to-end deployment of the code succesfully into the operations. Coursera and Udacity are my best friends and keep me updated with the latest developments and skill enhancements. I have worked with large data sets for many different business sectors such as Retail, E-Commerce, Healthcare, Manufacturing. Strengths: Machine Learning, Deep Learning, Product Recommendation, Sales Forecasting, Data...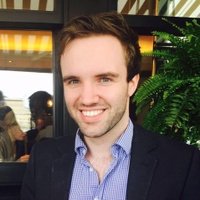 View Profile
Freelance Spreadsheet developer in Camberwell, United Kingdom
Developer and Entrepreneur
Entrepreneur in London, currently building an AI that replies to email for you.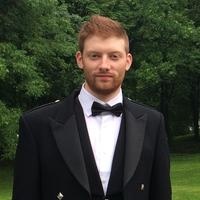 View Profile
Freelance Spreadsheet developer in Caracas, Venezuela
CTO at Draft AI | #1 CodeMentor for Python, JS, Node, React for now - still working on the others ;)
I'm a Scotsman living in London. I have over 10 years experience coding. I have a first in Computer Science, worked at one of the top cyber security consultancies and am doing some freelance work alongside my startup. Feel free to schedule a session with me: https://calendly.com/martindavidfoley1
View Profile
Sergio Antonio Marquez De Silva
Freelance Spreadsheet developer in Issaquah, United States
Software Engineer, Geek Guru, Full Stack Developer
I love learn and share my knowledge. I have had to develop software since 15 years ago for work and fun. I contribute in open source & non-profit organizations. Always expanding my skills.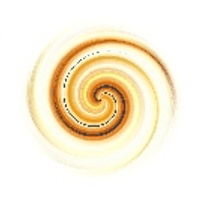 View Profile
Freelance Spreadsheet developer in Ashburn, United States
Web Developer
I am a programmer who creates and develops cutting edge websites and web applications powered by HTML5. I have experience working with many arcade webmasters to improve their websites. I also developed and still keeping up to date my very own game portal solution. 8:00 – 13:00 CST ⚡ Usually you can schedule a session with me for this timeframe (on working days).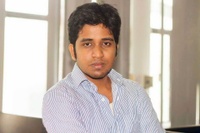 View Profile
Freelance Spreadsheet developer in Colombo, Sri Lanka
Full Stack Developer
Make complex things simple. I am here to help you and in turn hopefully learn something from you.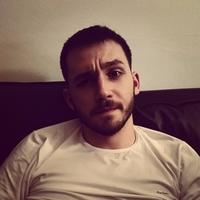 View Profile
Freelance Spreadsheet developer in Niš, Serbia
Founder at Ursus Software
I am a Backend Developer from Nis, Serbia. Passionate about open source software. I mainly develop in Python and Java, but I am also good with other languages and system administration.
View Profile
Freelance Spreadsheet developer in San Diego, United States
Full Stack Web Developer. Technical Advisor for Non-Technical Founders
I am a software engineer consultant, entrepreneur, and technologist with over 15 years of experience in web development, UI / UX, IT, and telecomm with start-ups, non-profits, and Fortune 500 companies. I've held roles such as Front End Web Engineer, Web Software Developer, IT Manager, Project Manager, and Telecom Specialist. Along with co-founding an Internet start-up, I've architected and maintained several websites and content management systems, developed e-commerce platforms, integrated cross-platform invoicing systems, and organized social media, SEO, and online advertising strategies. Specialties: web development, front end development, e-commerce, online advertising, display advertising, social media, project management, SEO, SEM, usability and QA testing.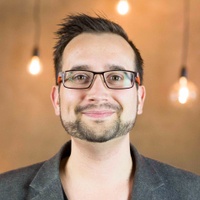 View Profile
Freelance Spreadsheet developer in Brisbane, Australia
Python developer, passionate to understand how things work, create and improve systems.
I have experience at every level of the software development journey, from being the business manager who has to allocate budget and staff time through to selling and implementing solutions from scratch. I am most passionate about solving problems in an elegant way and seeing software play its part in helping companies manage their information well.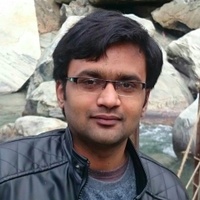 View Profile
Freelance Spreadsheet developer in Pune, India
Former Full-Stack @Zomato.com, Google Summer of Code Participant
Schedule a session here - https://calendly.com/shubham-desale/15min I am an experienced full stack developer with passion for sharing my learnings and insights. I love to work on large scale projects from ground up and have good experience of dealing with modularity, predictability, concurrency, scalability of an app throughout the dev cycle.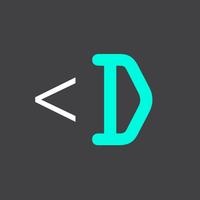 View Profile
Freelance Spreadsheet developer in Houston, United States
Application Security Architect
Application Security Architect with extensive background in software engineering. Focus includes web applications, security, automation, training, Python, Go, PHP. I can teach you how to program, help you fix a bug in your program, guide you on starting or achitecting your projects, perform mock interviews for developer or security positions, review and test the security of an application, and perform vulnerability assessments and penetration tests.
View Profile
I am an Adobe Certified Trainer, Speaker & Contract Developer; an Adjunct Professor with California State University Dominguez Hills; and the Co-Manager of Los Angeles Web Professionals Group (LAWPG), an official Adobe User Group.
Are You a
Spreadsheet
Developer?
Get paid while making an impact. Become a Codementor for the next wave of makers.
Apply Now