Not looking for Spock Developers? Find other types of developers:
Hire Now
Freelance Spock developer in Lahore, Pakistan
QA | Testing | Test Automation | Selenium | Protractor | Appium | Geb | Jenkins | Ghostinspector | Jmeter
I have several years of experience in Software Automation, Software Quality Assurance, Testing, Analysis, Big Data/Business Intelligence(BI)/Data Warehouse(DW) Analysis, Consultancy, Training, Project Management and Process Improvement. Acting as Test Automation/ QA consultant with extensive knowledge of test automation techniques and tools. Diverse experience of implementing manual and automation testing practices.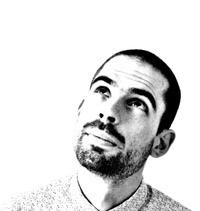 Hire Now
Freelance Spock developer in Béziers, France
Python and Haskell developer
Freelance Python and Haskell developer with 15 years of programming experience. Recently, mostly backends for webapplications on top of PostgreSQL. Passionate about high quality, easy to use software that enriches peoples lifes.
Hire Now
Freelance Spock developer in Toruń, Poland
Software Engineer
I'm Software Engineer with almost 10 years of professional experience, freelancer since September 2014. I'm currently working as a Software Engineer for Upwork Global Inc. where I am responsible for introducing Consumer-Driven Contract testing to all engineering teams. My area of expritse covers: - Java and Groovy programming languages - Test-Driven Development (Spock Framework, JUnit, Geb) - Consumer-Driven Contract testing (Pact) - Agile product development (quick releases, fast feedback loop, automation with continuous integration and continuous delivery, code review and code quality check) - following software craftsmanship principles - frameworks: Spring Boot, Grails 2.x, Dropwizard, Ratpack I learn and practice: - microservices and distributed systems - functionall programming (Has...
Hire Now
Freelance Spock developer in Santiago, Chile
Sr. Java Developer en Orbitz Worldwide (Mar del Plata)
Sr Java/Groovy Developer and Scrum Master Technologies that i worked : HTML,CSS, JS, Java, Groovy,Bash,Ant,Gradle,Maven, Spring MVC, Spring Batch, RabbitMQ, Apache , Tomcat, HIbernate, JPA, GORM, Grails, Spring Boot, Microservices
Hire Now
Freelance Spock developer in Minneapolis, United States
Full-Stack Engineer, Data Engineer, Automation Engineer, etc.
I am an experienced professional with over 5 years experience in many spaces. My specialties are in application development, software design patterns, automated testing, and automating builds/deployment. Though I prefer to work on backend, I'm capable of designing modern front-end experiences. See: adeebahmed.com I've used many software stacks over the years and consider myself a jack of all trades. I've done full-stack development and deployment in Java, Python, Ruby, and .NET. I have experience with functional lisp based languages such as Clojure and Haskell. I've built programs and embedded systems in C and C++. Currently, I'm working as a Data Engineer using a python stack for development and Chef (ruby) to automate deployment. In addition to my day job, i'm always working on side pro...
Hire Now
Multi-platform developer & language nut
Multi-platform, multi-language programmer prepared to jump into almost anything. Low but improving graphic design skills. Side effect may include juggling & unicycling. Specialties: Technology exploration, low-budget web site implementation, content management
Hire Now
Freelance Spock developer in San Jose, United States
Senior Software Engineer at Netflix with broad experience in JVM (Groovy, Java, Scala) and UI development. Experience leading an agile software development team. Passionate about test driven development, graph data, and build and deployment automation.
Are You a
Spock
Developer?
Get paid while making an impact. Become a Codementor for the next wave of makers.
Apply Now