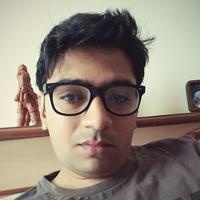 Hardik
Lead programmer with 6 Years of experience in asp.net, c#, mvc
$15.00
For every 15 minutes
Thank you for visiting my profile. I have a vast experience of working with software, having worked over 6+ years in this field. During these years, I have worked and gained knowledge of Microsoft Technologies, web designing and Internet marketing. Apart from my technical skills, I would just like to emphasis my personality traits. I have a positive attitude in towards all aspects of life. I carry out all duties with a great sense of responsibility and commitment. Additionally, I am easily adaptable to change, sociable, enjoy taking on challenges, and possess a burning desire to constantly improve. My Technical skills are : - C#, - MVC, - MVVM, - Design Patterns, - Web Forms, - Windows Services, - WPF, - HTML, - CSS, - JQuery, - SEO Thank you for your interest. Kind Regards, Spidercode
As i mentioned earlier, I have a very good command over ASP.net c# applications. In c# application i am good at applying complex logic. since last 5 years, in 80% of applications i have used C#. I have a very good command over C# to manage code for the re-usability, code re factoring to provide better performance and better quality of the code that is easily understandable by the third person.
I have developed many commercial web applications in ASP.Net MVC from scratch. Which Includes implementation of architecture design, implementation of razor syntax and JQuery/AJAX calls. During development of any web applications, only programming is not enough. Written code should be in a good shape and quality of the code should be maintained in a well manner. I have done the same programming with good quality of the work which is very easily understandable, performance oriented and clean code.
I have developed big applications in WPF using MVVM framework. One of my favorite application which I have developed can be found from here: "http://jobnetonline.com/download" This application provides functionality to users to search for the Job as an offline software and whenever (s)he is connected to the internet, they can sync latest data with their software. It provides functionality of the license management as well. The whole application has been developed in WPF using MVVM Light toolkit.