Freelance Sphinx Developers Available for Hire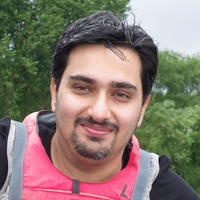 Hire Now
Freelance Sphinx developer in Ashburn, United States
Expert Full Stack Developer
I am a founder and lead developer at ISolution Technologies. I have developed high performance and user friendly websites by using various popular technologies including but not limited to PHP, MySQL, MongoDB, WordPress, jQuery,

Sphinx

Search, Laravel and more.
Hire Now
Freelance Sphinx developer in Bucharest, Romania
LAMP and Sphinxsearch expert
ex- Lead Support Engineer at

Sphinx

search.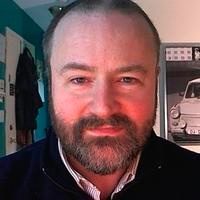 Hire Now
Freelance Sphinx developer in Pepperell, United States
full-stack Python & JavaScript ● IT architect & strategist ● DevOps ● smokejumper
• Expert full-stack Python & JavaScript developer • Full DevOps: project architecture to production deployment at scale • Outstanding trouble-shooter and "OMG! Everything is on fire! HALP!!" first responder • Strong web app, data structures, data science, and visualization skills • Enjoy complex integration and automation challenges • Love mentoring. Half-price rate ($60/hr) for all genuine students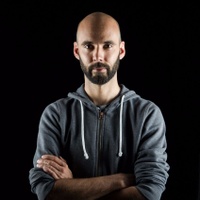 Hire Now
Freelance Sphinx developer in Ashburn, United States
Full Metal Ops guy with coding affinity, practising and evangelizing hate driven development.
Mainly experienced in system engineering and IT architecture I became a Python evangelist over time and created some great software projects with my colleagues over the years and over many companies. I have very high-quality standards for myself and only sleep well when I know that I have done my best. And I usually sleep like a baby. Since DevOps and Infrastructure as Code, developers need more and more operation skills and vice versa. Feeling at home in both areas I can also contribute to both, especially with my experience in setting up company-wide continuous deployment pipelines.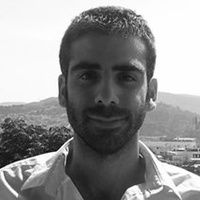 Hire Now
Freelance Sphinx developer in Barcelona, Spain
CTO - Startup Expert
I've been around the block and seen plenty of startups start and fail and start and succeed. I've been the developer and I've lead plenty of teams varying in size, I've touched languages from backend to frontend to mobile and systems. I can give you the secrets to make your business succeed from a technological perspective or help you solve your technical debt / issues in an agile and flexible way. If you're looking to quickly solve a problem I can help you, if you're looking for a long term mentor I can also help you.
Hire Now
Freelance Sphinx developer in Dubrava, Croatia
Passion driven developer
Helping applications and websites grow and perform better by optimizing code, server configuration and hardware infrastructure. Likes to stress test and benchmark everything that can be measured. My clients see gains in speed, exposure and traffic while keeping costs reasonable. Familiar with most programming languages but mainly focused on PHP with related technologies and services. I like to share knowledge by teaching PHP, mentoring new web developers and speaking at conferences and local user groups. When I am not coding you can find me in nature, either on bike or in kayak.
Hire Now
Medical Doctor / Entrepreneur / Software Engineer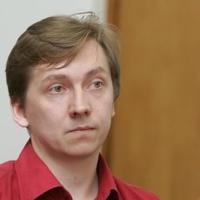 Hire Now
Freelance Sphinx developer in Moscow, Russia
Highly experienced PHP, Javascript, SQL, Nginx, SOLR and developed High Load Projects
Highly experienced PHP, Javascript, SQL, Nginx, SOLR and developed High Load Projects in HR, Fashion, Medical, Condominium spheres. 17 years experience developing and deploying systems for both web and internal systems and managing internet projects
Hire Now
Freelance Sphinx developer in Kharkiv, Ukraine
Software Developer at Toptal
IT consultant, web architect, team manager and software developer with over 11 years of experience. Built and led business units of up to 20 developers. Coached sales, recruiters and QA engineers. Primarily focused on data analysis and code analysis. Also experienced as *NIX administrator. Was responsible for high load projects. Experienced in top domains: News, Online Security, Healthcare, Online Marketing and Travel.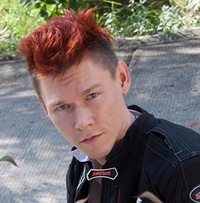 Hire Now
Freelance Sphinx developer in Bangkok, Thailand
Sr. Full-stack Web Developer (~20 year experience in coding)
I am an experienced full stack developer. I've started programming about 20 years ago. Often I make projects from scratch, so I have experience in all areas of development process from ideas to launch. My main tools are Laravel and Vue.js and I'm switching a little to Go (Golang) for some load-intensive tasks. Best tasks for me: backend Laravel or Go with TDD. Lately I'm excited about ElasticSearch and it's ability to adapt to almost any search-related tasks. Would love to use it again. I love to learn new tech. Really. My LinkedIn profile has some code samples and screenshots: https://www.linkedin.com/in/vasiliy-bondarenko/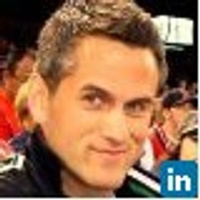 Hire Now
Freelance Sphinx developer in Ashburn, United States
Seasoned software developer, DevOps engineer, and manager
Brand new to Codementor! I am an experienced full-stack developer and DevOps engineer. My specialties include code refactoring, adding automated tests to legacy code, optimizing developer productivity with great development environments, continuous integration, and performance optimization and caching with Nginx, PHP-FPM, MySQL/Percona. Also very experienced with large

Sphinx

search deployments.
Hire Now
Freelance Sphinx developer in Novosibirsk, Russia
Web Architect / Full-stack Developer, 18+ years experience in PHP, JavaScript, and SQL
IT evangelist. Web Mentor. I bring the light of knowledge about information technologies to all interested, with clear words, pictures, pointer and personal example. I keep my knowledge in active state and lead others. Come together!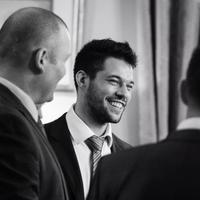 Hire Now
Freelance Sphinx developer in London, United Kingdom
Experienced Web Software Engineer
For the past 7y I've worked on full stack tecnhologies in a typical Rails ecosystem. I'm currently one of the lead engineers at HouseTrip. I'm keen to help on any topics ranging from a typical Rails app up to full infrastructure advice.
Are You a
Sphinx
Developer?
Get paid while making an impact. Become a Codementor for the next wave of makers.
Apply Now