Freelance Spark sql Developers Available for Hire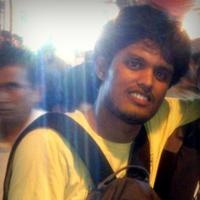 Hire Now
Freelance Spark sql developer in Bengaluru, India
Senior Data Engineer (Hadoop, Spark, Python, Scala, Java, Nosql, cassandra, Hbase, Kudu, AWS, GCP etc..)
Myself Sandish Kumar, I have 6 years of Big Data and Data Science Experience, and I'm an Open Source Contributor at Apache Kudu, Apache Sqoop and streamlets and also I'm a Cloudera Certified Hadoop and Spark Developer, Cloudera Certified Hadoop Administrate, AWS Certified Solutions Architect - Associate, DataBricks Certified Apache Spark Developer, DataStax Certified Apache Cassandra Developer, MapR Certified Hadoop Developer. Open Source commits: https://issues.apache.org/jira/browse/SQOOP-3215?filter=-4&jql=assignee%20in%20(%22sanysandish%40gmail.com%22)%20ORDER%20BY%20createdDate%20DESC https://reviews.apache.org/users/sany/ https://gerrit.cloudera.org/#/q/owner:sanysandish%2540gmail.com https://github.com/pulls?q=is%3Apr+author%3ASandishKumarHN+is%3Aclosed My BigData Articles: https...
Hire Now
Freelance Spark sql developer in Cupertino, United States
Software Architect and Craftsman
I have 17 plus years experience building highly scalable enterprise applications. I have several years experience as a Software Architect and Agile coach. My primary skills include scala, akka, akka-http, apache spark, jdk8, spring, play2, elastic search.
Hire Now
Freelance Spark sql developer in San Francisco, United States
Hi I'm Tyler! Backend / Data infrastructure engineer at Radius. I specialize in acquiring, cleaning, structuring and storing data. I'm a huge python fan and enjoy using it to work with beginners and experienced developers alike.
Hire Now
Freelance Spark sql developer in Salt Lake City, United States
Big Data Consuntant/Data Scientist at Pythian
Anant is a Big Data and a Data Science consultant at Pythian. Anant has a passion of contributing to Open Source projects and Community involvement. Anant has a broad experience in the Big Data Eco-System. Anant is well versed with Spark, Hadoop, Hive, Impala, Oozie, Kafka, Flume to name a few.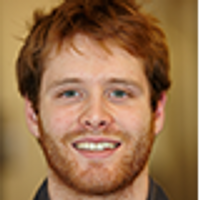 Hire Now
Freelance Spark sql developer in Ashburn, United States
Bioinformatician / Data Scientist / Backend Developer / DevOps Engineer
I am a research programmer and data analyst at the Princess Margaret Cancer Centre in Toronto. I am a commiter and member of the Technical Steering Committee for JanusGraph Distributed Graph Database, an open source project hosted by the Linux Foundation. I graduated with a Bachelors of Science in Bioinformatics & Computational Biology and Molecular Genetics & Microbiology from the University of Toronto. I have a passion for data integration and testing the limitations of bleeding edge frameworks.
Hire Now
Freelance Spark sql developer in Ashburn, United States
Data Science | Data Engineering | Architecture | Web Development | Python | Java "Scala| R
I have worked on the web and big data projects. Helped organisations to build ETL tools and data science pipelines using JVM based languages and Hadoop ecosystem. I have also worked on REST based architectures and build systems to handle thousands of requests.
Are You a
Spark sql
Developer?
Get paid while making an impact. Become a Codementor for the next wave of makers.
Apply Now