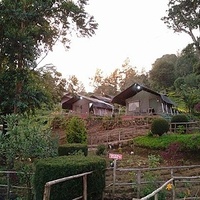 So
iOS Developer. Design fanatic. Inventor. Dreamer.
For every 15 minutes
I'm technically adept in iOS / Swift / Objective-C development with more than 6 years of experience. I have extensive knowledge about app architecture, Obj-C & Swift, OOP patterns, Auto-Layout, GIT, RESTful API's, Multithreading, designing REST / JSON APIs, project estimation and sprint planning.
6+ years of professional iOS development. Currently working for a software retailer. My biggest plus is to be involved in a awesome projet while passionate about great design and architecture. I love to keep things simple, clean thus maintaining robust code structure.
I started developing iOS apps with Objective-C in 2011. I have built multiple consumer apps used thousands of people worldwide. Developer of https://itunes.apple.com/us/app/netty-network-analyzer/id955075829?mt=8 having more than 300,000 downloads. Developer of https://itunes.apple.com/us/app/s2-system-status-monitor-lite-usage-widget-battery/id978057932?mt=8.
Swift
- 3 years experience
I started programming in Swift the day since its inception. I have fully migrated multiple projects to Swift 4 and currently working on major retailer app. I am engaged in frameworks and solutions for Apple's iOS operating system such as: CoerAnimation, AVFoudation,, WatchKit, SceneKit, CoreLocation and CoreData.
Mapper app is an intuitive app for sentiment analysis and data visualization specifically being developed for the Office that shows what social media in discussing about in the country. The app is specifically designed for iPad that shows a map of world and generates reports and displays in a graphical format the live topics being discussed in different states and geographies.
SDK – This project is a framework capable of playing videos of multiple formats from multiple sources. This framework analyzed user pattern and collected feedback related to the types and the latency with which people from diverse group viewed videos. The app included features such as customizable controls for video playing, analytics integration, grid view to project videos in both orientation, miniaturized video player and picture in picture mode.
Average Rating
5.0
(3 ratings)
Very good job on IOS Application. Well implemented. Thank you so much So!
Very Professional and helpful!
Very helpful. He helped me with iOS development - I needed to make some parts of a string bold.